Tickeron's Artificial Intelligence continues to discover scores of new patterns and investment ideas in the securities markets.
Below you can see a volatile security that has just confirmed a Cup-and-Holder bearish pattern. Tickeron's Pattern Search Engine found it just recently, and it is expecting the price of the security to fall even further from here. Traders who are itching to sell a security short or who are familiar with put options should click on the pattern and find out what the security is.
Current Trading Opportunity #1 — Cup-and-Holder Inverse (Bearish)



Below you'll see another pattern that Tickeron's A.I. found just recently. This security has confirmed a "Dead Cat Bounce" pattern, which forms when a stock's price falls quickly but has a temporary "v­-shaped" recovery before resuming its downward trend. The temporary bounce (from point 2 to point 3 on the chart) may be explained by shorters covering their positions or buying by investors who think the price has already reached a low point. Tickeron's A.I. thinks this security has further to fall. To find out what the security is, how far the A.I. expects it to go, and trading ideas to capitalize, click on the pattern.
Current Trading Opportunity #2 — Dead Cat Bounce (Bearish)


Recent Examples Where Tickeron's A.I. Made an Accurate Prediction
Tickeron's algorithms don't always get predictions right, but when it does there can be significant gains available for traders who take the risk. 

The opportunity below was for a company called Mimecast Ltd, ticker MIME. On February 8 of this year, Tickeron's Pattern Search Engine spotted a Head-and-Shoulders Bottom pattern for this stock and predicted that the stock could break out to the upside. By February 23, the stock had posted an 8.98% gain on the trade for investors who went long. 
Missed Opportunity #1 — Head-and-Shoulders Bottom (Bullish)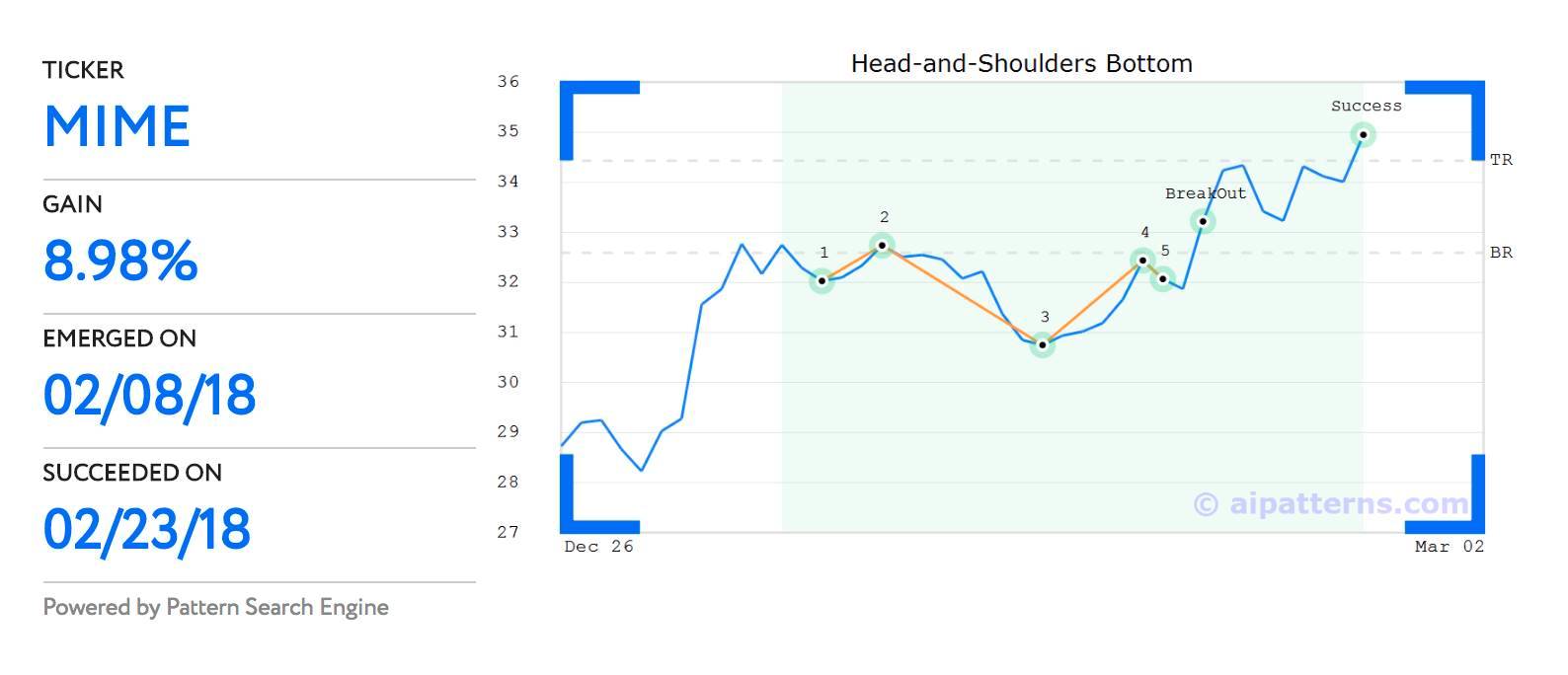 Here's a second example of bullish pattern discovered by Tickeron's AI. As you can see below, a Triangle Ascending Pattern was discovered for a foreign stock, CENTRAIS ELETRI/S ADR, ticker ERB.B. The pattern emerged on February 16 and had surged 16.49% in a week's time — as predicted by the Artificial Intelligence.  
Missed Opportunity #2 — Triangle Ascending (Bullish)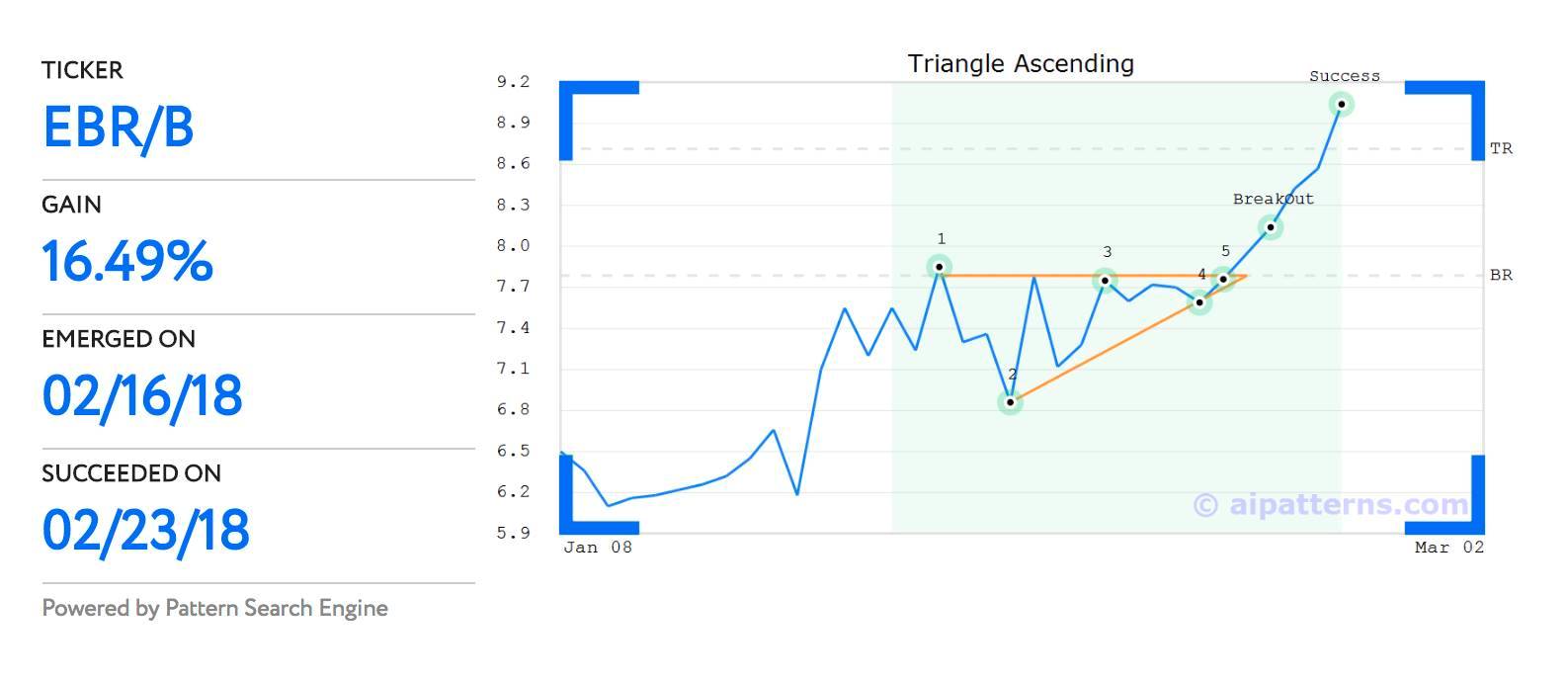 For traders, the play would have been that once price breaks outside of the triangle, day traders and swing traders might consider buying a security — or buying a call option — at the upward breakout level. To identify an exit, compute the target price by adding the pattern height to the breakout point. 
Get Started with Tickeron's Pattern Search Engine Today
Interested in having A.I.-discovered patterns delivered right to your inbox, so you can receive trade and investment ideas on a regular basis? Curious how you can use algorithms to help you potentially trade better and smarter? 
Start a free trial of the Pattern Search Engine today on tickeron.com.