Tickeron's Trader Clubs is a great opportunity to be a part of a community, interact with fellow traders, exchange ideas, and compare your skills. These clubs also help create an audience if you want to monetize your skills in the future.

To access from the menu bar, simply click on the marketplace and then select Trader Clubs.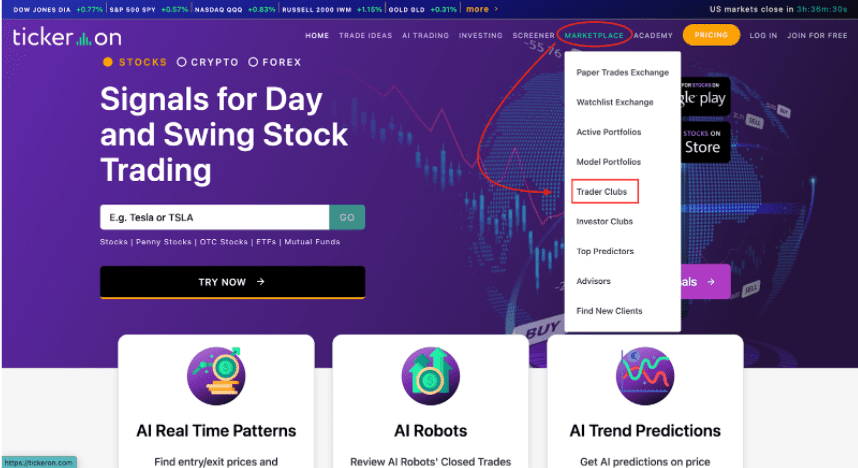 Here in Trader's club, you have two options You can start your own club or join any club that suits your trading or investing plan.
Creating a club can be done by using Paper Trades to simulate your own trades for your club members to see.
You can also see a club member's paper trade simulations.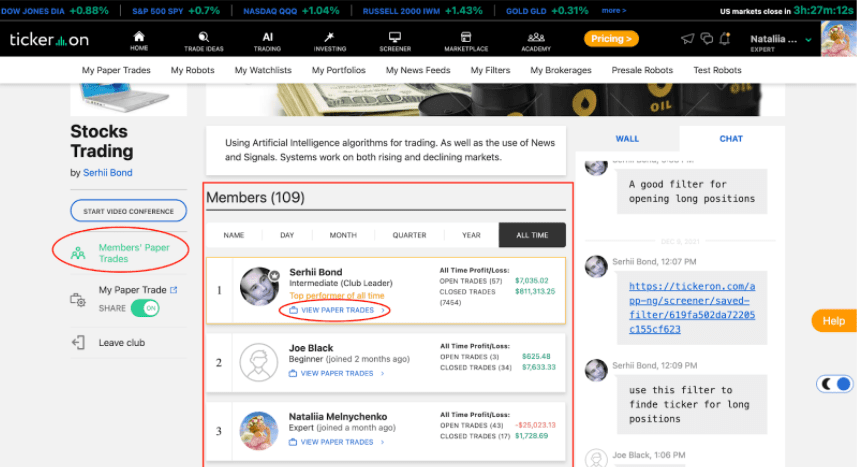 This is a forum for traders of like minds to communicate and share ideas of similar interest.
You can share your paper trades, add a new member, communicate via chats or a video call via zoom, and post information on the club's wall.
You can also see the top performer of your club. This helps decide who you want to follow and creates competition for higher progress.