Tickeron's Paper Trades are the best way to start trading on paper without losing money. Paper Trades can be used to test ideas generated using other products. You can review your gains or losses and adjust your trading style risk-free.

To access from the menu bar, simply click on the marketplace and then select Paper trade exchange.
The Paper trade module is one of the first things people should use on our website.
This allows our users to trade with simulation and test with our technologies or without if they think their intuition is better.
The button "paper trade" is available anywhere on our website, and this can be tested with any module.
From any Tickeron product page, click the Paper Trades button to extract your trade ideas and test them using Paper Trades. The system will run a record of the securities you want to buy and sell and generate the modeled outcome. The more Paper Trades you make, the more statistics Tickeron generates for you to determine your trading style and preferences.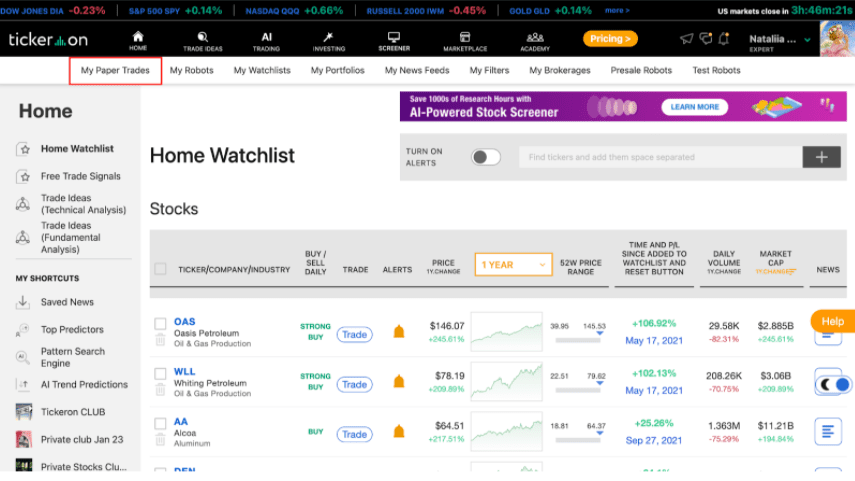 The paper trade exchange is visible at the top side of the paper trade.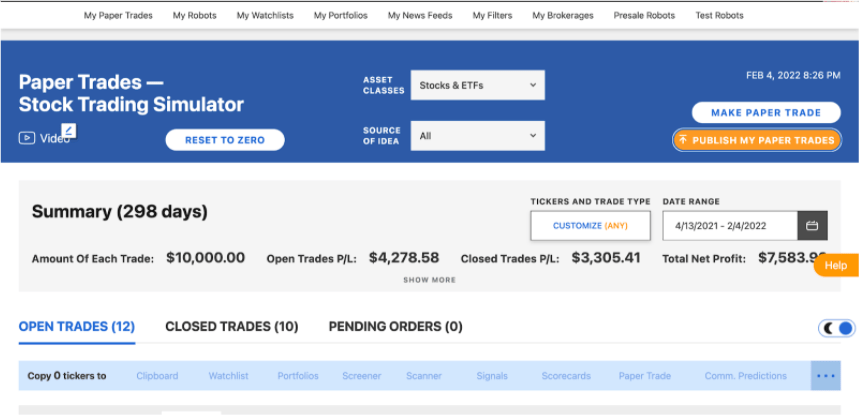 You can record trades and view later your open, close, or pending trades with their statistics.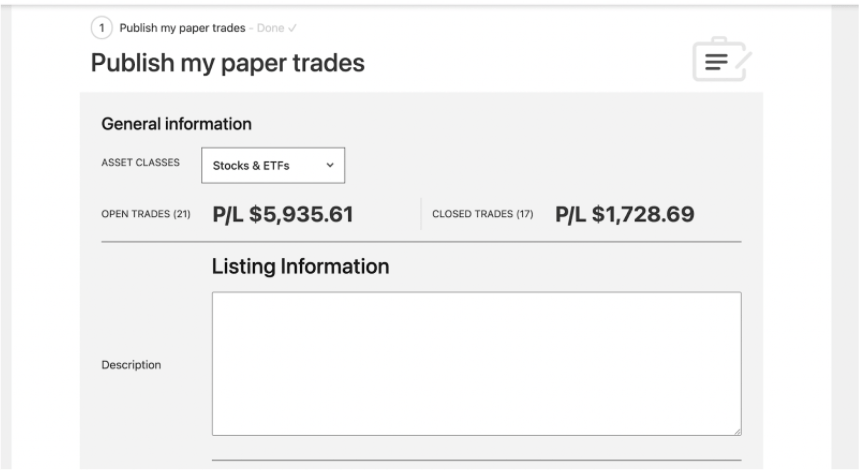 You can search and filter the paper trades to follow by using the options in the left side of the page, Search by Member's name, assets, and a number of trades.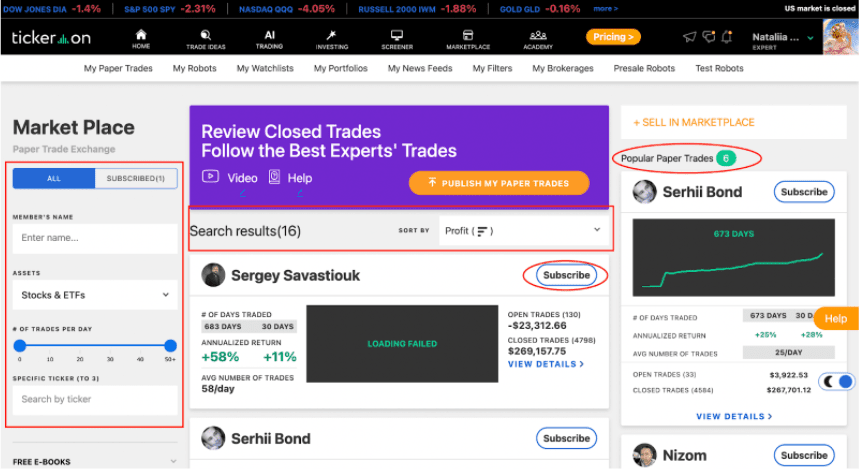 You can also sort by Profit, Annualized return, Avg. Trade duration, ShapeR, Name, and Number of opened and closed trades.

If you think you make good trades like an expert, you can publish your trade ideas using the button "publish my paper trades", and other users can view and subscribe to them.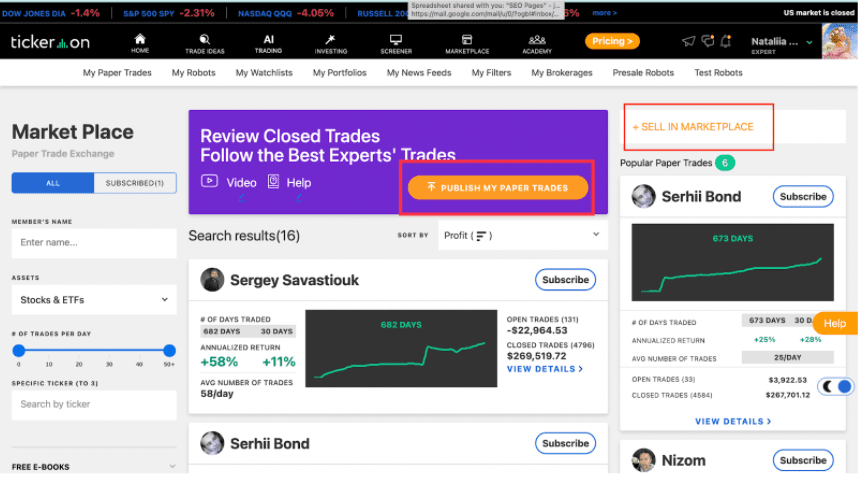 Every published trade will be visible in the Paper trade exchange marketplace.
You can view and build your audience of followers in the Paper trade exchange.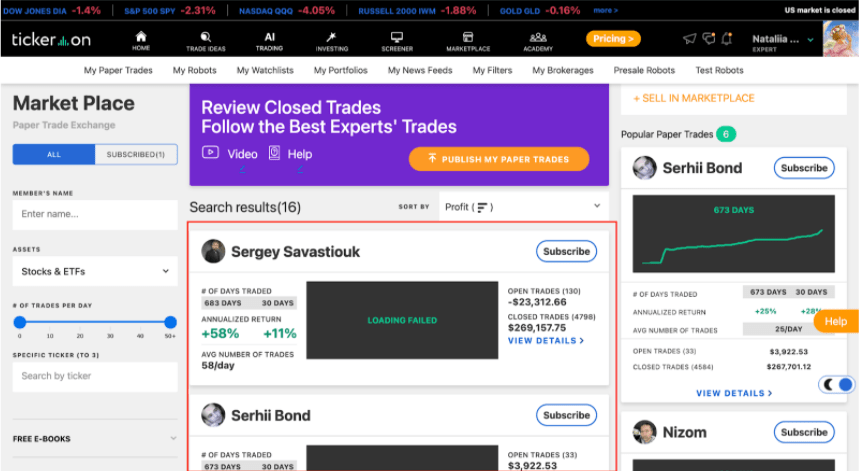 ​

You can view details and subscribe to see how other people trade and get notifications when on new publications.
Disclaimer.
Simulated results (annualized returns, % wins/loss, and other statistics) are achieved by the retroactive application of a backtested model itself designed with the benefit of hindsight. The backtesting of performance differs from the actual account performance because the investment strategy may be adjusted at any time, for any reason and can continue to be changed until desired or better performance results are achieved. Alternative modeling techniques or assumptions might produce significantly different results and prove to be more appropriate. Past hypothetical backtest results are neither an indicator nor a guarantee of future returns. Actual results will vary from the analysis. Past performance should not be taken as an indication or guarantee of future performance, and no representation or warranty, expressed or implied is made regarding future performance.
Disclaimers and Limitations - https://tickeron.com/app/legal/?article=disclaimers-and-limitations