To access from the menu bar, simply click on the marketplace and then select watchlist exchange.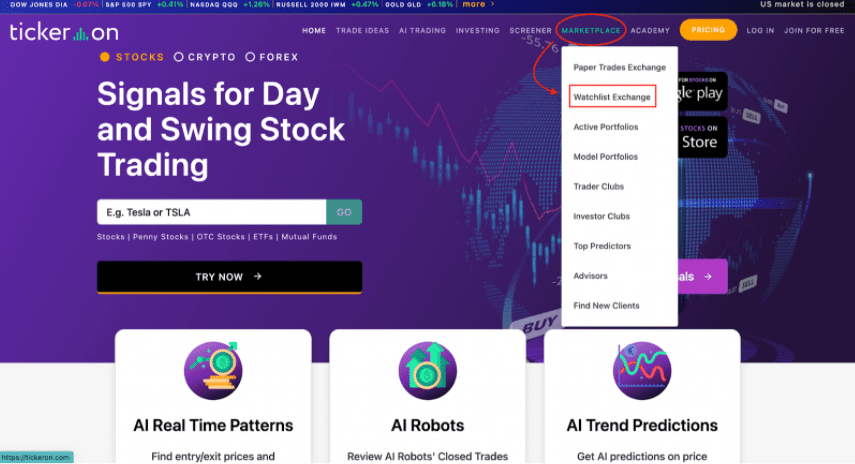 The unique feature about this watchlist module is that you have a lot of options you can choose from.
The home watchlist is the most popular, allowing you to track everything happening on your home page.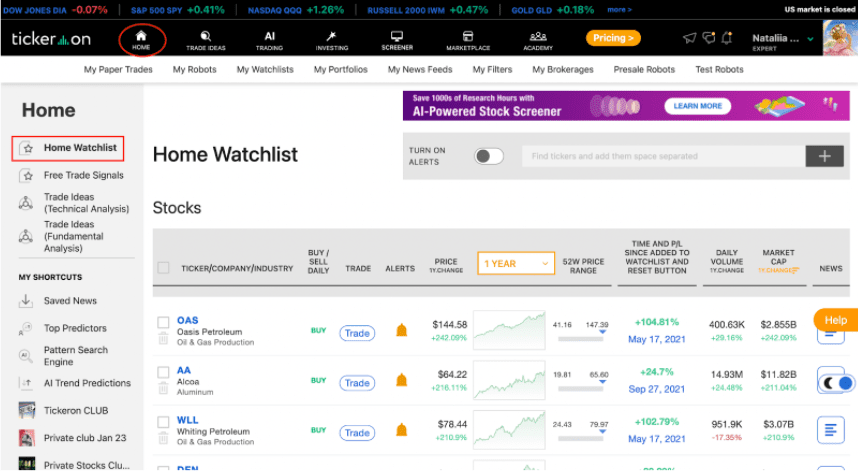 The watchlist comes with a tracking feature.
Click on the Alert bell to set up alerts and notifications once there are changes according to the setup you made.
You can create a watchlist from the different available modules on Tickeron.
Click on the watchlist in the menu bar and select the watchlist type you want.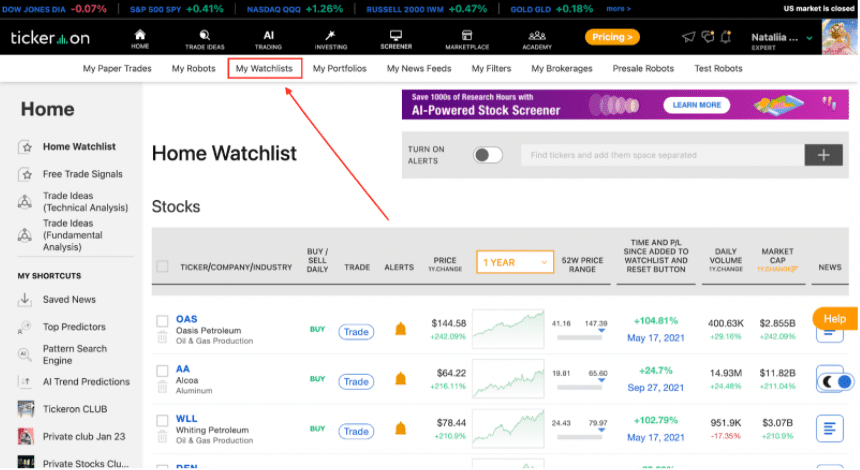 You can track every watchlist and its performance from the creation date viewing the list of securities or an overall performance separately.
You can do this by clicking on watchlist on the menu bar and then clicking "My watchlist with P/L."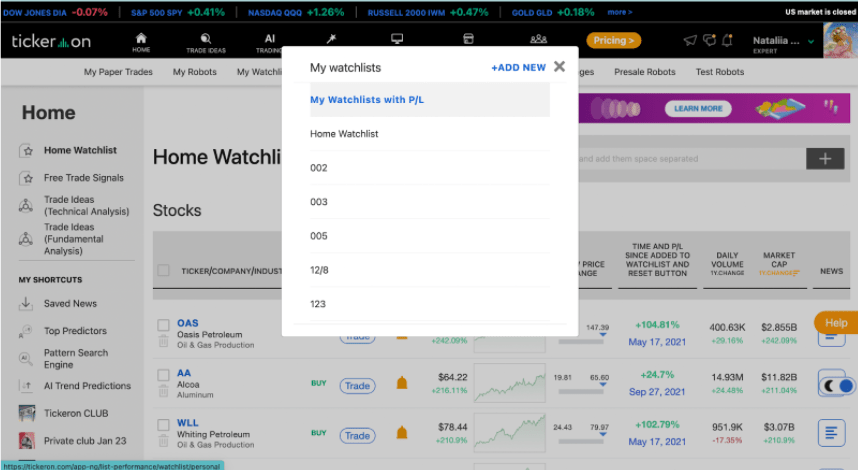 You can publish your watchlist for other people to see your watchlist ideas and decide if to make it private or public. Fill in the info as seen in the screenshot below and click on "Publish"

Every published trade will be visible in the Watchlist exchange marketplace.
You can view and build your audience of followers in the watchlist exchange or join as a follower.
You can click view to see other people's watchlist and also copy and save it to use in your portfolio.