Double-Bottom Pattern for biotech ETF should help move it higher
Biotech and pharmaceutical stocks went through a rather bad selloff in the middle of April. The SPDR S&P Biotech ETF (NYSE: XBI)fell just shy of 10% from April 5 through April 22 before it bounced a little. The Healthcare Select Sector SPDR (NYSE: XLV) fell 6.5% during that same stretch. The S&P 500 was up 0.5% during that same time period, meaning healthcare and biotech stocks underperformed the overall market rather dramatically during that stretch.
The XBI rallied for just over a week before dipping a second time and once again it moved down to the $82.50 area before bouncing back in the last few days. This looks like a double-bottom pattern to me and that is a possible bullish sign for the fund.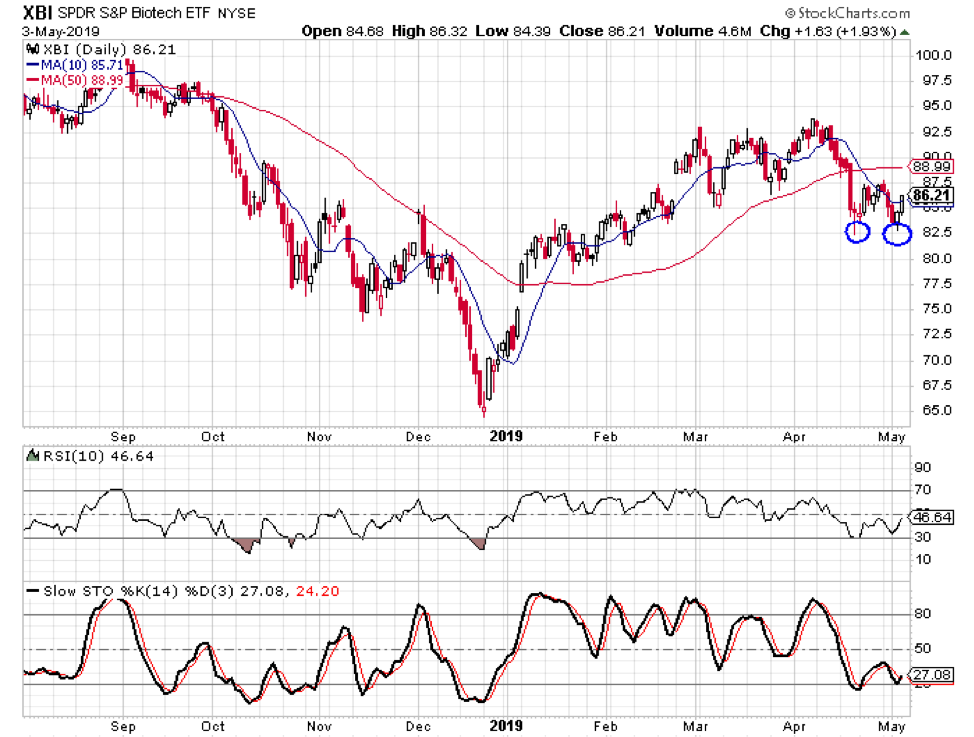 The Tickeron AI Trend Prediction tool generated a bullish signal for the XBI on May 3. That signal showed a confidence level of 88% and it calls for a move of at least 4% over the next month. Previous predictions on the XBI have been successful 88% of the time.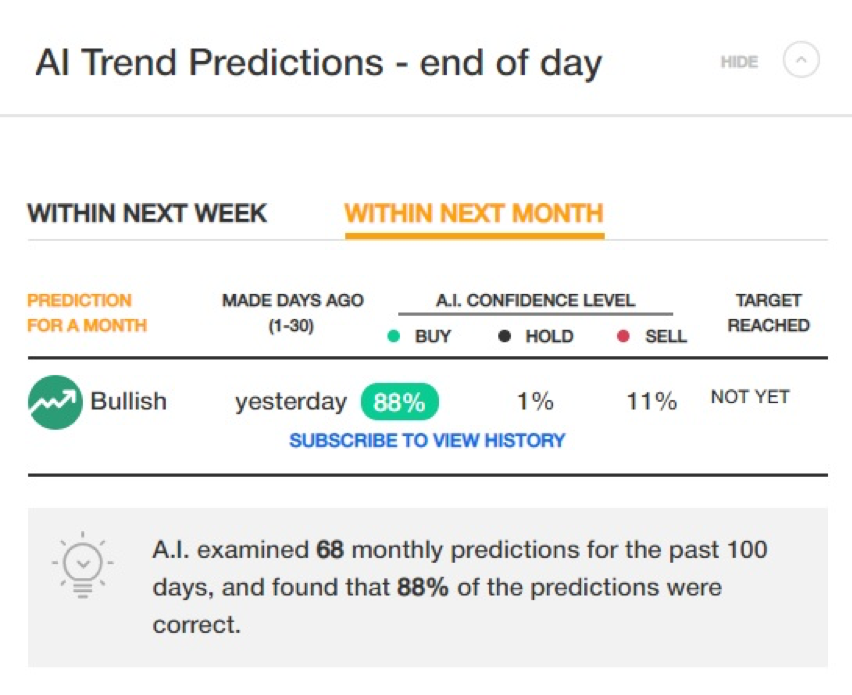 The selling in the healthcare and biotech industries was somewhat odd in that there didn't seem to be a story that created all of the selling. There were some talks of Democrats in Congress pushing for Medicare for all, but even if that had a chance to pass the Republican-controlled Senate, it would take years to implement. 
Another possibility could have been some profit taking ahead of earnings reports, but the argument didn't seem all that valid either. It could have been that some selling in a few stocks created sell triggers on other stocks and the program trading took over and became a self-fulfilling prophecy—program selling created more selling and caused the decline. 
Regardless of the reason behind the selloff, it appears to be a thing of the past at this time.