📈 $Insurance Stocks Surge: 18.35% Gain with $AON, $EBIX, $GSHD, $MMC, $AJG - Exploring the Insurance Agency Sector's Remarkable Growth!
Unlocking Opportunities: Exploring Insurance Agency Stocks' Remarkable Gains
For those intrigued by the dynamic world of Insurance Agency Stocks, featuring tickers like $EBIX, $VRSK, $AON, and more, our AI robots are ready to revolutionize your trading journey.
The "Swing Trader for Beginners: Trading in Markets Trending Down (TA&FA)" AI robot presents an impressive Annualized Return of +61%, guiding you through downward trending markets with potential for significant gains.

If you're inclined towards upward trends, the "Swing Trader for Beginners: Trading in Markets Trending Up (TA&FA)" AI robot offers an appealing Annualized Return of +48%, allowing you to capitalize on the momentum of these markets.

Seeking trend reversals? The "Swing Trader for Beginners: Search for Trend Reversals (TA&FA)" AI robot offers an Annualized Return of +21%, empowering you to spot shifts and make informed trading decisions.
From industry giants like Ebix Inc and Aon Plc to the innovation of Goosehead Insurance Inc, these tickers promise diverse opportunities. With AI insights guiding your choices, you're poised to optimize your trading experience within the Insurance Agency Stocks sector. Welcome to a world where AI-driven precision meets trading potential.
🔥 Insurance Agency gain +18.35% in 6M - Buy/Sell Ratings: Buy!
In the fast-paced world of finance, identifying promising sectors can often lead to rewarding investments. The insurance agency sector has experienced a noteworthy upswing of 18.35% in the last 6 months, catching the attention of investors far and wide. From brokerage giants to risk assessment leaders, this industry offers a unique blend of stability and growth potential.

Tickers of this group:

📊 Industry Description: Navigating Insurance Brokers' Landscape
Insurance brokers play a crucial role in connecting individuals and businesses with the right insurance coverage. They specialize in offering a diverse range of policies, from home and auto insurance to health coverage. Well-known names in this sector include Marsh & McLennan Companies, Aon plc, and Verisk Analytics Inc., all of which contribute to shaping the industry's landscape.
💼 Market Cap Insights: Diverse Valuations and Key Players
The insurance agency sector showcases a mix of market capitalizations, with an average of 30.5 billion dollars. From the industry giants like Marsh & McLennan Companies, Inc. (MMC) with a valuation of 95.9 billion dollars to the smaller player HIIQ valued at 210.2 million dollars, investors have an array of options to explore.
📈 High and Low Price Notable News: Riding Price Swings
Price fluctuations are an intrinsic part of the stock market, and the insurance agency sector is no exception. Over the last quarter, average price growth stood at an impressive 18.35%, indicating a surge in investor interest. Notably, while EBIX experienced a growth of 9.12%, GSHD saw a minor decline of -1.34% during the same period.
📊 Volume: Gauging Investor Activity
Investor activity often speaks volumes about market sentiment. The insurance agency sector witnessed an average weekly volume growth of 0.83%. However, the monthly and quarterly volume growth figures were slightly less favorable, at -5% and 12.3%, respectively. Noteworthy anomalies include significant volume surges for Aon, Brown & Brown, and Verisk Analytics stocks, signaling periods of heightened investor interest.
💡 Insights from Fundamental Analysis Ratings: Making Informed Decisions
Examining fundamental analysis ratings offers insights into the overall health of companies within the insurance agency sector. Ratings ranging from valuation and P/E growth to price growth and risk assessment provide a comprehensive view of each stock's potential. Companies like MMC and AJG exhibit relatively favorable ratings, indicating stability and growth potential.

Valuation Rating: 82
P/E Growth Rating: 48
Price Growth Rating: 40
SMR Rating: 46
Profit Risk Rating: 29
Seasonality Score: -23 (-100 ... +100)
📉 Stock Movements and Technical Indicators: A Closer Look
Analyzing technical indicators can provide invaluable guidance for investors. EBIX, for instance, displayed a bullish upward trend after breaking its lower Bollinger Band. Similarly, AON's recovery from oversold territory suggests a potential shift from a downtrend to an uptrend. These indicators, backed by historical data, offer actionable insights for traders and investors alike.
📊 Continued Promising Signs: RSI Indicator and MACD Histogram
Several stocks within the insurance agency sector have shown promising trends. GSHD, AON, and EBIX all experienced their RSI indicators leaving the oversold zone, hinting at a possible shift towards an uptrend. Additionally, the positive turn of the MACD Histogram for AJG, BRO, and VRSK suggests potential upward momentum in their prices.
📈 Spotting Bullish Patterns: The Cup-and-Handle Strategy
The stock market is rife with patterns that can predict future movements. The Cup-and-Handle pattern, identified in MMC's stock, points to a potential upward trajectory. With odds of reaching the target price at 69.82%, this pattern presents a strategic opportunity for investors to consider.
🚀 Seizing Opportunities Amidst Sectoral Momentum
The insurance agency sector's recent gains underscore the potential for lucrative investments. With established giants and emerging players, this sector offers a diverse range of opportunities for investors seeking both stability and growth. Understanding technical indicators, coupled with fundamental analysis, can aid investors in making informed decisions to capitalize on this sector's momentum.
EBIX sees MACD Histogram crosses below signal line
EBIX saw its Moving Average Convergence Divergence Histogram (MACD) turn negative on September 20, 2023. This is a bearish signal that suggests the stock could decline going forward. Tickeron's A.I.dvisor looked at 49 instances where the indicator turned negative. In of the 49 cases the stock moved lower in the days that followed. This puts the odds of a downward move at .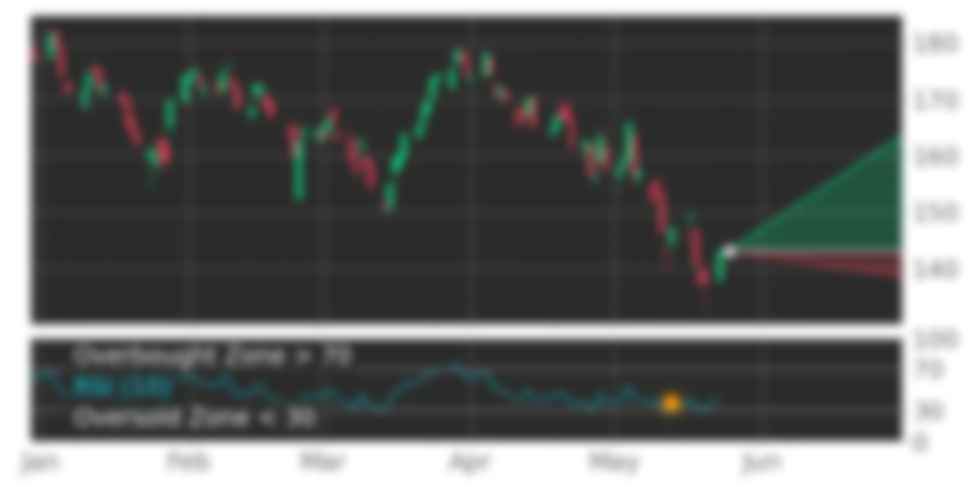 Technical Analysis (Indicators)
Bearish Trend Analysis
The Momentum Indicator moved below the 0 level on September 12, 2023. You may want to consider selling the stock, shorting the stock, or exploring put options on EBIX as a result. In of 86 cases where the Momentum Indicator fell below 0, the stock fell further within the subsequent month. The odds of a continued downward trend are .
Following a 3-day decline, the stock is projected to fall further. Considering past instances where EBIX declined for three days, the price rose further in of 62 cases within the following month. The odds of a continued downward trend are .
Bullish Trend Analysis
The RSI Indicator demonstrates that the ticker has stayed in the oversold zone for 2 days, which means it's wise to expect a price bounce in the near future.
The Stochastic Oscillator shows that the ticker has stayed in the oversold zone for 6 days. The price of this ticker is presumed to bounce back soon, since the longer the ticker stays in the oversold zone, the more promptly an upward trend is expected.
Following a 3-day Advance, the price is estimated to grow further. Considering data from situations where EBIX advanced for three days, in of 306 cases, the price rose further within the following month. The odds of a continued upward trend are .
EBIX may jump back above the lower band and head toward the middle band. Traders may consider buying the stock or exploring call options.
Fundamental Analysis (Ratings)
The Tickeron Valuation Rating of (best 1 - 100 worst) indicates that the company is seriously undervalued in the industry. This rating compares market capitalization estimated by our proprietary formula with the current market capitalization. This rating is based on the following metrics, as compared to industry averages: P/B Ratio (0.567) is normal, around the industry mean (21.161). P/E Ratio (10.695) is within average values for comparable stocks, (153.203). Projected Growth (PEG Ratio) (0.000) is also within normal values, averaging (2.676). Dividend Yield (0.013) settles around the average of (0.088) among similar stocks. P/S Ratio (0.411) is also within normal values, averaging (74.261).
The Tickeron PE Growth Rating for this company is (best 1 - 100 worst), pointing to consistent earnings growth. The PE Growth rating is based on a comparative analysis of stock PE ratio increase over the last 12 months compared against S&P 500 index constituents.
The Tickeron SMR rating for this company is (best 1 - 100 worst), indicating slightly better than average sales and a considerably profitable business model. SMR (Sales, Margin, Return on Equity) rating is based on comparative analysis of weighted Sales, Income Margin and Return on Equity values compared against S&P 500 index constituents. The weighted SMR value is a proprietary formula developed by Tickeron and represents an overall profitability measure for a stock.
The Tickeron Price Growth Rating for this company is (best 1 - 100 worst), indicating slightly worse than average price growth. EBIX's price grows at a lower rate over the last 12 months as compared to S&P 500 index constituents.
The Tickeron Profit vs. Risk Rating rating for this company is (best 1 - 100 worst), indicating that the returns do not compensate for the risks. EBIX's unstable profits reported over time resulted in significant Drawdowns within these last five years. A stable profit reduces stock drawdown and volatility. The average Profit vs. Risk Rating rating for the industry is 90, placing this stock worse than average.
Notable companies
The most notable companies in this group are Microsoft Corp (NASDAQ:MSFT), Oracle Corp (NYSE:ORCL), Adobe (NASDAQ:ADBE), Salesforce (NYSE:CRM), Intuit (NASDAQ:INTU), SERVICENOW (NYSE:NOW), Uber Technologies (NYSE:UBER), Shopify (NYSE:SHOP), Activision Blizzard (NASDAQ:ATVI), Palo Alto Networks (NASDAQ:PANW).
Industry description
Packaged software comprises multiple software programs bundled together and sold as a group. For example, Microsoft Office includes multiple applications such as Excel, Word, and PowerPoint. In some cases, buying a bundled product is cheaper than purchasing each item individually[s20] . Microsoft Corporation, Oracle Corp. and Adobe are some major American packaged software makers.
Market Cap
The average market capitalization across the Packaged Software Industry is 8.25B. The market cap for tickers in the group ranges from 291 to 2.38T. MSFT holds the highest valuation in this group at 2.38T. The lowest valued company is BLGI at 291.
High and low price notable news
The average weekly price growth across all stocks in the Packaged Software Industry was -1%. For the same Industry, the average monthly price growth was -2%, and the average quarterly price growth was 4%. NAHD experienced the highest price growth at 721%, while SPLTF experienced the biggest fall at -67%.
Volume
The average weekly volume growth across all stocks in the Packaged Software Industry was 52%. For the same stocks of the Industry, the average monthly volume growth was 72% and the average quarterly volume growth was 87%
Fundamental Analysis Ratings
The average fundamental analysis ratings, where 1 is best and 100 is worst, are as follows
Valuation Rating: 52
P/E Growth Rating: 73
Price Growth Rating: 55
SMR Rating: 83
Profit Risk Rating: 89
Seasonality Score: -18 (-100 ... +100)