🚀 NOVONIX Soars: A Stunning +27.96% Leap! Is $NVX The Next Big Thing in Electrical Products? 🔌
Yesterday was a memorable day for penny stock traders as NOVONIX (NVX, $2.38) grabbed the spotlight with an impressive +27.96% surge. While the Electrical Products Industry saw a mixed trend, with 29.17% in an uptrend and the majority (70.83%) in a downtrend, NVX stood out as a beacon of hope.
if you're interested in AI trading and want to explore the top 10 AI robots, you can find them at the following links:
Top 10 AI Robots - SORT BY Sharper
Top 10 AI Robots - SORT BY 30-day Annualized Return
Top 10 AI Robots - SORT BY All Time Annualized Return
These AI robots are designed to provide insights and strategies to enhance your trading experience. Feel free to explore them and discover how AI can empower your trading decisions. 🤖📈
📌 Industry Insight:
This sector is all about power! From light bulbs to transformers, these are the players powering our homes and industries. Big industry names include giants like First Solar, Enphase Energy, and SolarEdge Technologies. The US market, in particular, is a massive hub, boasting around 5,700 establishments with a combined revenue of approximately $125 billion. Talk about electrifying!
💹 Performance Analysis:
The past week was a rollercoaster, with the average price growth across the industry hitting -1%. Monthly and quarterly figures too paint a similar story, with -5% and -8% respectively. However, outliers do exist! GBLTF shot up by a whopping 56%, while PWWRF faced a daunting fall at -43%.
📊 Volume Speak Volumes:
Volume, the silent yet loud indicator, showed the average weekly growth across the industry at 51%. What caught everyone's eye was NVX's volume which skyrocketed by 4,034% compared to its 65-Day Volume Moving Average, touching 7M!
🔍 Digging Deeper into NVX:
Financial fundamental ratings reveal the bigger picture:
Valuation Rating: 52
P/E Growth Rating: 72
Price Growth Rating: 66
SMR Rating: 73
Profit Risk Rating: 81
Seasonality Score: -14
Interestingly, A.I.dvisor data hints at a loose correlation between NVX and AEIS, suggesting a price increase possibility for AEIS following NVX's leap.
Snapshot of NVX:
Market Capitalization: 295.96M
Total Cash: 99.08M
Total Debt: 69.22M
Revenue: 8.42M
Revenue per Share: $0.05, which is a significant % of its share price.
The surge in NVX's stock, combined with the incredible volume growth, signals a potential trend change. With an 80% success rate in similar scenarios as per A.I.dvisor, investors might be on the brink of an electrifying opportunity! 🔋🔥
NVX's RSI Oscillator ascends from oversold territory
The RSI Indicator for NVX moved out of oversold territory on September 15, 2023. This could be a sign that the stock is shifting from a downward trend to an upward trend. Traders may want to buy the stock or call options. The A.I.dvisor looked at 16 similar instances when the indicator left oversold territory. In of the 16 cases the stock moved higher. This puts the odds of a move higher at .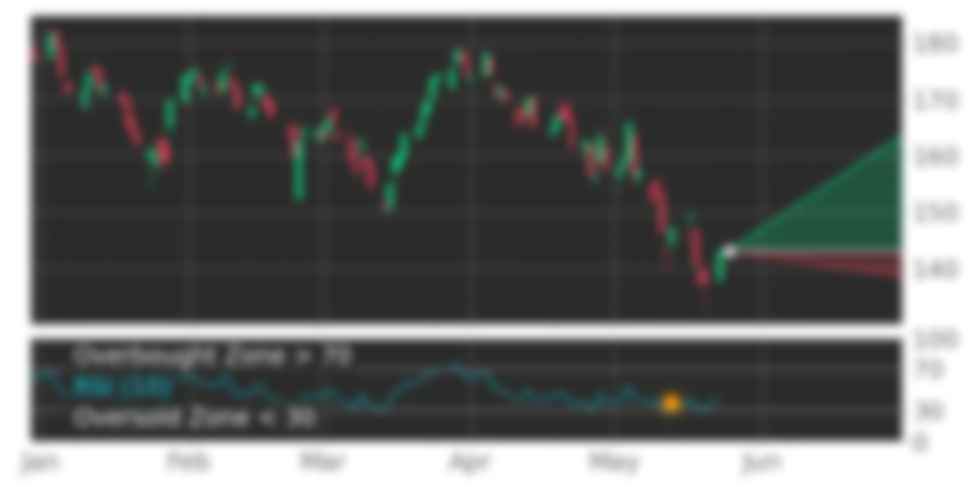 Technical Analysis (Indicators)
Bullish Trend Analysis
The Stochastic Oscillator suggests the stock price trend may be in a reversal from a downward trend to an upward trend. of 20 cases where NVX's Stochastic Oscillator exited the oversold zone resulted in an increase in price. Tickeron's analysis proposes that the odds of a continued upward trend are .
The Momentum Indicator moved above the 0 level on September 22, 2023. You may want to consider a long position or call options on NVX as a result. In of 25 past instances where the momentum indicator moved above 0, the stock continued to climb. The odds of a continued upward trend are .
The Moving Average Convergence Divergence (MACD) for NVX just turned positive on September 22, 2023. Looking at past instances where NVX's MACD turned positive, the stock continued to rise in of 12 cases over the following month. The odds of a continued upward trend are .
Following a +1 3-day Advance, the price is estimated to grow further. Considering data from situations where NVX advanced for three days, in of 64 cases, the price rose further within the following month. The odds of a continued upward trend are .
NVX may jump back above the lower band and head toward the middle band. Traders may consider buying the stock or exploring call options.
Bearish Trend Analysis
NVX moved below its 50-day moving average on August 31, 2023 date and that indicates a change from an upward trend to a downward trend.
The 10-day moving average for NVX crossed bearishly below the 50-day moving average on September 07, 2023. This indicates that the trend has shifted lower and could be considered a sell signal. In of 6 past instances when the 10-day crossed below the 50-day, the stock continued to move higher over the following month. The odds of a continued downward trend are .
Following a 3-day decline, the stock is projected to fall further. Considering past instances where NVX declined for three days, the price rose further in of 62 cases within the following month. The odds of a continued downward trend are .
The Aroon Indicator for NVX entered a downward trend on September 25, 2023. This could indicate a strong downward move is ahead for the stock. Traders may want to consider selling the stock or buying put options.
Fundamental Analysis (Ratings)
The Tickeron Valuation Rating of (best 1 - 100 worst) indicates that the company is fair valued in the industry. This rating compares market capitalization estimated by our proprietary formula with the current market capitalization. This rating is based on the following metrics, as compared to industry averages: P/B Ratio (1.326) is normal, around the industry mean (5.431). P/E Ratio (0.000) is within average values for comparable stocks, (37.358). NVX's Projected Growth (PEG Ratio) (0.000) is slightly lower than the industry average of (1.598). NVX has a moderately low Dividend Yield (0.000) as compared to the industry average of (0.025). P/S Ratio (46.296) is also within normal values, averaging (27.911).
The Tickeron Price Growth Rating for this company is (best 1 - 100 worst), indicating slightly worse than average price growth. NVX's price grows at a lower rate over the last 12 months as compared to S&P 500 index constituents.
The Tickeron SMR rating for this company is (best 1 - 100 worst), indicating weak sales and an unprofitable business model. SMR (Sales, Margin, Return on Equity) rating is based on comparative analysis of weighted Sales, Income Margin and Return on Equity values compared against S&P 500 index constituents. The weighted SMR value is a proprietary formula developed by Tickeron and represents an overall profitability measure for a stock.
The Tickeron PE Growth Rating for this company is (best 1 - 100 worst), pointing to worse than average earnings growth. The PE Growth rating is based on a comparative analysis of stock PE ratio increase over the last 12 months compared against S&P 500 index constituents.
The Tickeron Profit vs. Risk Rating rating for this company is (best 1 - 100 worst), indicating that the returns do not compensate for the risks. NVX's unstable profits reported over time resulted in significant Drawdowns within these last five years. A stable profit reduces stock drawdown and volatility. The average Profit vs. Risk Rating rating for the industry is 82, placing this stock worse than average.
Notable companies
The most notable companies in this group are First Solar (NASDAQ:FSLR), Enphase Energy (NASDAQ:ENPH), SolarEdge Technologies (NASDAQ:SEDG), Plug Power (NASDAQ:PLUG), Bloom Energy Corp (NYSE:BE), Canadian Solar (NASDAQ:CSIQ), SunPower Corp (NASDAQ:SPWR), GrafTech International Ltd (NYSE:EAF), FuelCell Energy (NASDAQ:FCEL).
Industry description
The industry produces a diverse range of electricity-powered equipment, appliances and components, catering to both households and industries. The products include power, distribution and specialty transformers; electric motors, generators and motor-generator sets; switchgear and switchboard apparatus; light bulbs, tubes, fittings and electric signs etc. Consumer income, construction spending, and industrial production are major drivers of demand for this industry's products. Large companies tend to have economies of scale in production, marketing, and distribution, while smaller companies can potentially carve out their own market through niche or specialty offerings. The US electrical products manufacturing industry includes about 5,700 establishments (single-location companies and units of multi-location companies) with combined annual revenue of about $125 billion. (according to a study published in First Research). Emerson Electric Co., Hubbell Incorporated and Eaton Corporation plc are major electrical products makers in the U.S.
Market Cap
The average market capitalization across the Electrical Products Industry is 3.83B. The market cap for tickers in the group ranges from 750 to 181.26B. NISSF holds the highest valuation in this group at 181.26B. The lowest valued company is EDYYF at 750.
High and low price notable news
The average weekly price growth across all stocks in the Electrical Products Industry was -3%. For the same Industry, the average monthly price growth was -7%, and the average quarterly price growth was -11%. PWWRF experienced the highest price growth at 100%, while DCFC experienced the biggest fall at -45%.
Volume
The average weekly volume growth across all stocks in the Electrical Products Industry was -2%. For the same stocks of the Industry, the average monthly volume growth was -1% and the average quarterly volume growth was -17%
Fundamental Analysis Ratings
The average fundamental analysis ratings, where 1 is best and 100 is worst, are as follows
Valuation Rating: 55
P/E Growth Rating: 73
Price Growth Rating: 66
SMR Rating: 73
Profit Risk Rating: 81
Seasonality Score: -16 (-100 ... +100)