Intelsat Global gets bearish signal just below downward sloped trend line
Satellite communications operator Intelsat Global (NYSE: I) has been trending lower for the last six months. A trend line connects the high from October (the all-time high) with the high from February. The trend line is currently right at the $20 level and the stock is just below that level currently.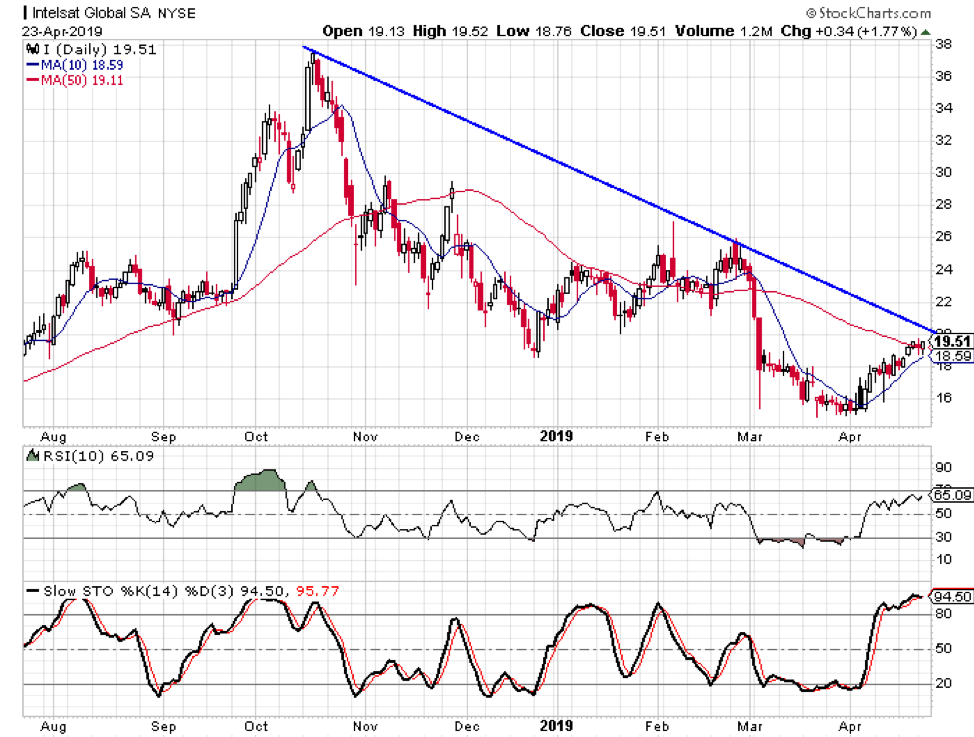 In addition to the potential resistance from the trend line, the stock is struggling to move above its 50-day moving average. If that isn't enough to cause concern, the stock is overbought based on the daily stochastic readings and those indicators just made a bearish crossover.

The Tickeron AI Trend Prediction tool generated a bearish signal on April 22 and that signal calls for a decline of 2.5% over the next week. The signal showed a confidence level of 75%. Previous predictions on the stock have been successful 88% of the time.
The downward trend may be justified based on Intelsat's fundamentals. The company has not been able to grow earnings over the last three years and sales have declined at a rate of 2% per year during this stretch. Because the company has been losing money over the last few years, the company doesn't have a return on equity and its profit margin is at -4.8%.
Intelsat Global is expected to release its next earnings report on April 29.