A.I.dvisor Flashing Bearish Signal for British American Tobacco (BTI)
Cigarette and e-cigarette manufacturer British American Tobacco (NYSE: BTI) dropped by over 50% during 2018 before rallying slightly in the past month. However, if Tickeron's AI Prediction tool is accurate, the stock could be getting ready for another leg down.

The prediction model generated a bearish signal three days ago with an 84% confidence level. The signal calls for a decline of at least 4% over the coming month.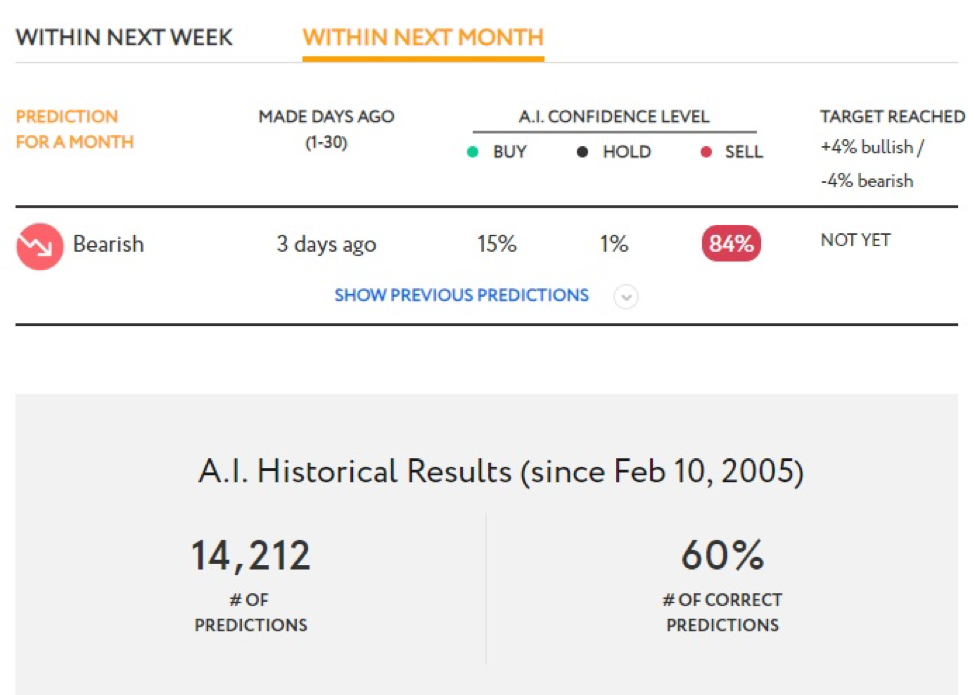 The daily chart shows a trend line connecting the highs from August, October, and November. The stock is challenging that trend line at this time, but the stock was in overbought territory based on the 10-day RSI and the daily stochastic readings. The stochastic readings just made a bearish crossover and the RSI just dropped out of overbought territory which would also suggest that a downturn is possible.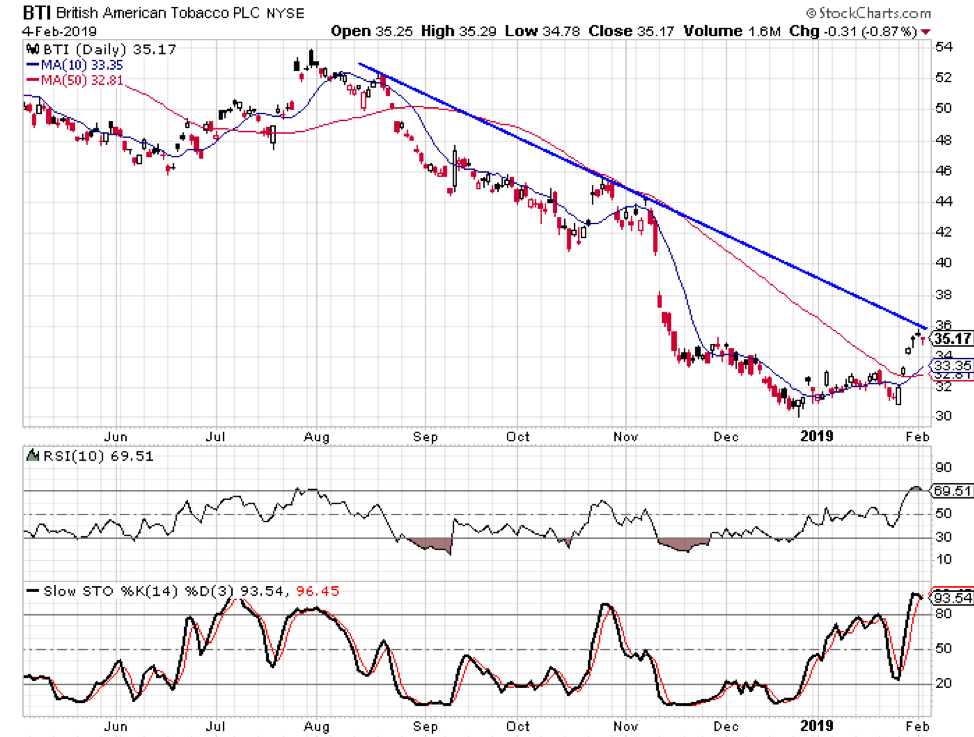 The fundamentals for BTI are a bit of a mixed picture. The earnings have been growing slowly while the sales have been growing at an above average pace. Earnings have averaged growth of 7% per year over the last three years while sales have grown at a rate of 14% over that same period. Earnings were up 5% in the most recent quarterly report while sales increased by 59%.
The company's management efficiency measurements and profitability measures are also mixed. The return on equity is average at 15.9% while the profit margin is well above average at 39.3%.