Accenture Hugging Its 52-Week Moving Average
Information Technology consulting firm Accenture (NYSE: ACN) has been trending steadily higher over the last nine and a half years. The stock hasn't suffered any major corrections since the end of the financial crisis in 2009 and has only challenged the support of its 52-week moving average on a few occasions during this incredible run.
We see on the weekly chart that the recent downturn in the stock has brought it down to its 52-week moving average. The stock has hovered right around the trendline for the last two months, but has only closed below the trendline on two occasions.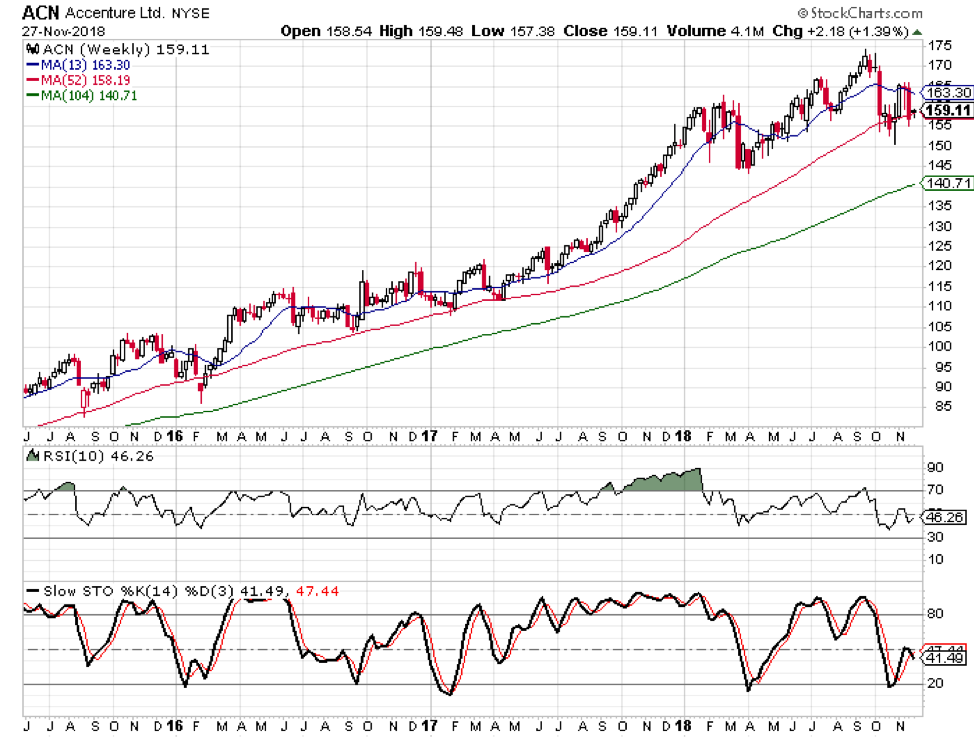 We see that the stock reached oversold territory back in October based on the weekly stochastic readings. The stock did bounce slightly after that, but slipped again last week. Even with the drop last week, it closed right on the 52-week moving average. If you look at the 104-week moving average, it hasn't been near that trendline since early 2016.
Accenture has some solid fundamental indicators. The company boasts a return on equity of 42.2% and a profit margin of 14%. The stock is trading at a modest P/E ratio of 25 and the forward P/E is 20. It is also worth mentioning that the company doesn't have any long-term debt.