Aetna's Stock Trending Higher Even As Earnings and Sales are Flat
Medical insurance and managed healthcare company Aetna (NYSE: AET) has seen its stock gain over 20% from its April low and those gains have come even as the company's sales and earnings have been flat.
You can see on the chart that the stock has been moving higher within a trend channel since the beginning of April and the stock just hit the lower rail of the channel.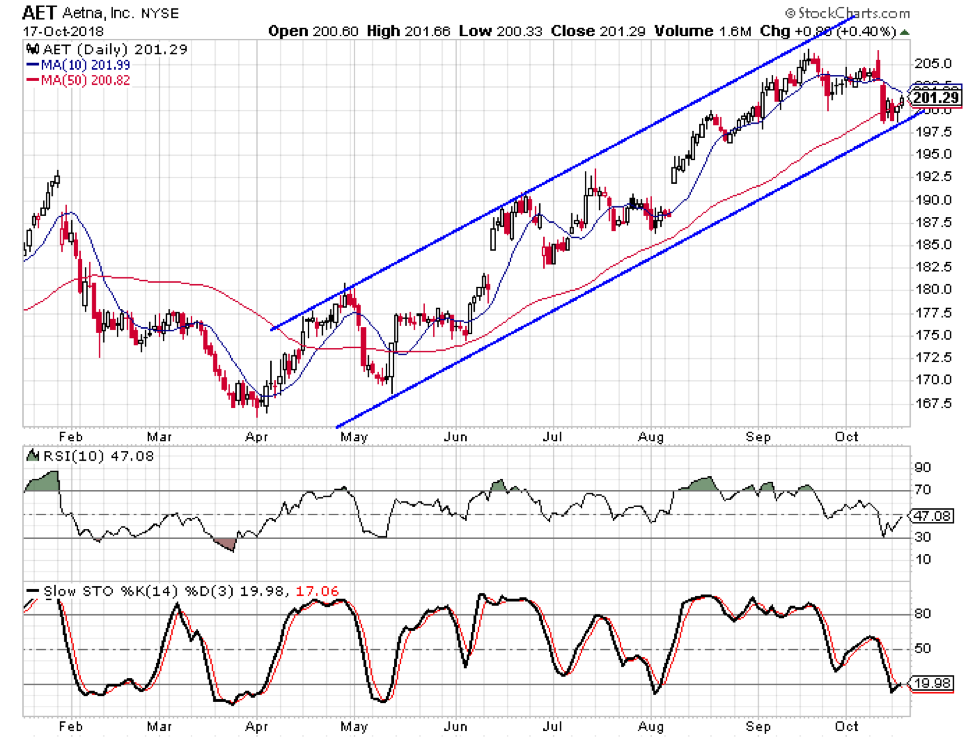 The 10-day RSI hit its lowest reading since mid-May last week and the daily stochastic readings hit their lowest level since early August. In both of those instances, the stock rallied over 10% in the month to month and a half that followed.
What is interesting is that when Aetna reported earnings in early August, the earnings were flat from the second quarter of 2017. Sales were also flat on a quarterly year-over-year basis.
Aetna is scheduled to report earnings again on October 30 and analysts are expecting the company to show earnings growth of 15.5% for the third quarter. Expectations for sales growth are currently at 2.0%.
If the stock is going to continue its upward trend, the company will need to meet or exceed those earnings and sales projections. At this point the stock price is outperforming the company's financial results.