AI Trading Bot Generates 5.34% PROFIT for XELA Last Week: An In-depth Technical Analysis
Last week, the AI trading robot implemented by XELA (Exela Technologies Inc.) successfully secured a substantial profit of 5.34%. This feat was achieved during a week when the stock consistently rose for three consecutive trading days, a scenario generally perceived as a bullish sign in the investment world. This article aims to delve into a detailed analysis of the event and the earnings results that ensued.
Three Straight Days of Gain: A Bullish Signal
In the stock market, the concept of a bullish trend is synonymous with rising share prices. It is widely recognized that when a stock's price increases for three consecutive trading days, it's a strong bullish signal, indicative of potential future growth. This has been the scenario for XELA last week, driven by an AI-powered trading bot, it seems, as the stock experienced a significant surge of 5.34%.
An in-depth analysis of historical data reveals some fascinating insights. When XELA's share price advanced for three consecutive days, out of 188 such instances, the stock price experienced further growth within the following month in 162 cases. This signifies that the chances of a continued upward trend stand at an impressive 86%.
Role of the AI Trading Robot
The role of AI in trading is growing significantly due to its capability to process massive amounts of data and make trading decisions in real-time. In XELA's case, the AI trading robot's achievement can't be overlooked. Utilizing sophisticated algorithms, the robot identified the potential for a bullish trend and executed trades accordingly, leading to a profit of 5.34% last week.
The AI robot's ability to analyze market patterns and make informed decisions based on historical and real-time data is a game-changer in the trading scene. Given the fact that the algorithm can learn and improve from past performance, we can expect it to adapt to changing market conditions and optimize trading strategies more effectively in the future.
Implications for Future Growth
With a historical probability of 86% for further growth after three days of consecutive gains, investors should keep an eye on XELA. The synergy between advanced AI trading algorithms and bullish market signs has proven successful, presenting lucrative investment opportunities.
Moreover, the AI-driven approach can reduce human errors, effectively analyze market trends, and implement trades in microseconds. It can transform the landscape of trading and investments, leading to higher profits and improved efficiency.
While AI trading bots have proven their mettle by generating a 5.34% profit for XELA last week, it's essential to approach such technology with calculated caution. These algorithms are not immune to market volatility and unforeseen economic events. However, their benefits, such as the ability to process vast amounts of data quickly and accurately, and learn from past trades, make them a promising tool in modern trading. Investors should keep an eye on this stock and the AI trading industry as a whole, as this technology continues to prove its worth in the financial markets.
XELA sees MACD Histogram crosses below signal line
XELA saw its Moving Average Convergence Divergence Histogram (MACD) turn negative on September 11, 2023. This is a bearish signal that suggests the stock could decline going forward. Tickeron's A.I.dvisor looked at 41 instances where the indicator turned negative. In of the 41 cases the stock moved lower in the days that followed. This puts the odds of a downward move at .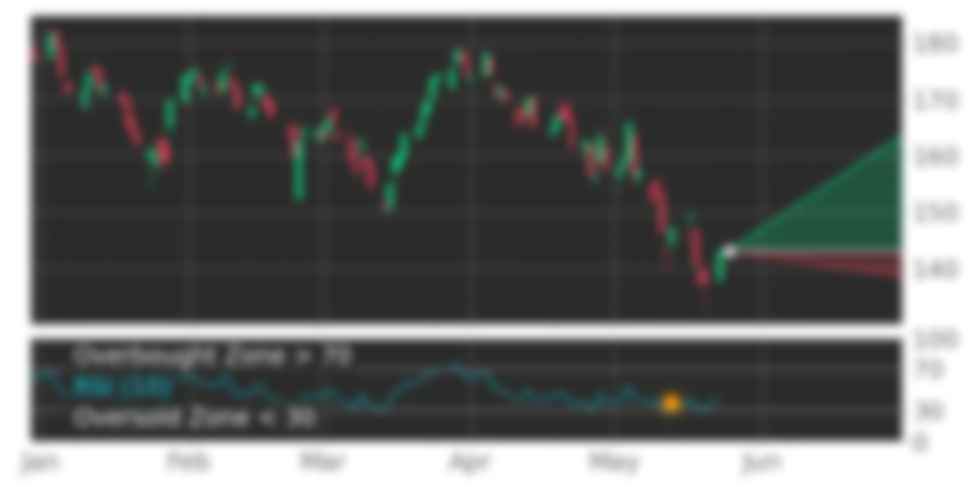 Technical Analysis (Indicators)
Bearish Trend Analysis
The Momentum Indicator moved below the 0 level on September 07, 2023. You may want to consider selling the stock, shorting the stock, or exploring put options on XELA as a result. In of 73 cases where the Momentum Indicator fell below 0, the stock fell further within the subsequent month. The odds of a continued downward trend are .
The 10-day moving average for XELA crossed bearishly below the 50-day moving average on August 16, 2023. This indicates that the trend has shifted lower and could be considered a sell signal. In of 8 past instances when the 10-day crossed below the 50-day, the stock continued to move higher over the following month. The odds of a continued downward trend are .
Following a 3-day decline, the stock is projected to fall further. Considering past instances where XELA declined for three days, the price rose further in of 62 cases within the following month. The odds of a continued downward trend are .
The Aroon Indicator for XELA entered a downward trend on September 21, 2023. This could indicate a strong downward move is ahead for the stock. Traders may want to consider selling the stock or buying put options.
Bullish Trend Analysis
The RSI Oscillator points to a transition from a downward trend to an upward trend -- in cases where XELA's RSI Oscillator exited the oversold zone, of 53 resulted in an increase in price. Tickeron's analysis proposes that the odds of a continued upward trend are .
The Stochastic Oscillator shows that the ticker has stayed in the oversold zone for 9 days. The price of this ticker is presumed to bounce back soon, since the longer the ticker stays in the oversold zone, the more promptly an upward trend is expected.
Following a 3-day Advance, the price is estimated to grow further. Considering data from situations where XELA advanced for three days, in of 187 cases, the price rose further within the following month. The odds of a continued upward trend are .
XELA may jump back above the lower band and head toward the middle band. Traders may consider buying the stock or exploring call options.
Fundamental Analysis (Ratings)
The Tickeron PE Growth Rating for this company is (best 1 - 100 worst), pointing to consistent earnings growth. The PE Growth rating is based on a comparative analysis of stock PE ratio increase over the last 12 months compared against S&P 500 index constituents.
The Tickeron Valuation Rating of (best 1 - 100 worst) indicates that the company is significantly overvalued in the industry. This rating compares market capitalization estimated by our proprietary formula with the current market capitalization. This rating is based on the following metrics, as compared to industry averages: P/B Ratio (0.000) is normal, around the industry mean (21.144). P/E Ratio (0.000) is within average values for comparable stocks, (153.099). Projected Growth (PEG Ratio) (0.000) is also within normal values, averaging (2.665). Dividend Yield (0.000) settles around the average of (0.088) among similar stocks. P/S Ratio (0.010) is also within normal values, averaging (74.068).
The Tickeron Price Growth Rating for this company is (best 1 - 100 worst), indicating slightly worse than average price growth. XELA's price grows at a lower rate over the last 12 months as compared to S&P 500 index constituents.
The Tickeron SMR rating for this company is (best 1 - 100 worst), indicating weak sales and an unprofitable business model. SMR (Sales, Margin, Return on Equity) rating is based on comparative analysis of weighted Sales, Income Margin and Return on Equity values compared against S&P 500 index constituents. The weighted SMR value is a proprietary formula developed by Tickeron and represents an overall profitability measure for a stock.
The Tickeron Profit vs. Risk Rating rating for this company is (best 1 - 100 worst), indicating that the returns do not compensate for the risks. XELA's unstable profits reported over time resulted in significant Drawdowns within these last five years. A stable profit reduces stock drawdown and volatility. The average Profit vs. Risk Rating rating for the industry is 90, placing this stock worse than average.
Notable companies
The most notable companies in this group are Microsoft Corp (NASDAQ:MSFT), Oracle Corp (NYSE:ORCL), Adobe (NASDAQ:ADBE), Salesforce (NYSE:CRM), Intuit (NASDAQ:INTU), SERVICENOW (NYSE:NOW), Uber Technologies (NYSE:UBER), Shopify (NYSE:SHOP), Activision Blizzard (NASDAQ:ATVI), Palo Alto Networks (NASDAQ:PANW).
Industry description
Packaged software comprises multiple software programs bundled together and sold as a group. For example, Microsoft Office includes multiple applications such as Excel, Word, and PowerPoint. In some cases, buying a bundled product is cheaper than purchasing each item individually[s20] . Microsoft Corporation, Oracle Corp. and Adobe are some major American packaged software makers.
Market Cap
The average market capitalization across the Packaged Software Industry is 8.23B. The market cap for tickers in the group ranges from 291 to 2.38T. MSFT holds the highest valuation in this group at 2.38T. The lowest valued company is BLGI at 291.
High and low price notable news
The average weekly price growth across all stocks in the Packaged Software Industry was -1%. For the same Industry, the average monthly price growth was -2%, and the average quarterly price growth was 4%. NAHD experienced the highest price growth at 721%, while SPLTF experienced the biggest fall at -67%.
Volume
The average weekly volume growth across all stocks in the Packaged Software Industry was 86%. For the same stocks of the Industry, the average monthly volume growth was 82% and the average quarterly volume growth was 105%
Fundamental Analysis Ratings
The average fundamental analysis ratings, where 1 is best and 100 is worst, are as follows
Valuation Rating: 52
P/E Growth Rating: 73
Price Growth Rating: 62
SMR Rating: 83
Profit Risk Rating: 89
Seasonality Score: -18 (-100 ... +100)