AI Trading Bot's Stellar Performance: 73.69% Gains for ATER Stock
AI Trading Bot Generates Remarkable Gains of 73.69% for ATER
In the constantly evolving world of finance, the implementation of artificial intelligence (AI) has been a game-changer for several sectors, particularly in the realm of trading. Recently, a notable application of this technological revolution is an AI Trading Bot that generated an impressive gain of 73.69% for ATER.
ATER, a promising player in the financial market, has been under the supervision of an AI trading bot that utilizes a strategic method called Swing Trading. Specifically, it applies Downtrend Protection, a technique from Technical Analysis (TA), offering significant returns while safeguarding against potential downturns. The strategy's success is underscored by the astonishing 73.69% yield it produced.
The AI Trading Bot employs a mix of algorithmic computations and market pattern analysis, resulting in accurate predictions and strategic trading decisions. The innovative use of AI technology enables the bot to analyze vast amounts of data in milliseconds, a feat impossible for human traders. In a volatile market, this can make the difference between a profitable investment and a loss.
Downtrend Protection is a key aspect of this AI Trading Bot. This strategy is designed to secure investments during market downturns by recognizing potential declining trends and making adjustments accordingly. It takes into account various market indicators and analytics, allowing it to navigate through the market's ebbs and flows. The effectiveness of Downtrend Protection is reflected in the impressive gains of 73.69% for ATER, demonstrating how AI can be leveraged to outperform in challenging market conditions.
Market participants are eagerly awaiting ATER's upcoming earnings report, which is expected on August 3, 2023. Given the substantial gains generated by the AI Trading Bot, investors and analysts alike are optimistic about ATER's forthcoming financial results. If the bot continues to deliver such performance, ATER's earnings report could provide an exciting conclusion to an already remarkable tale.
The gains generated by the AI Trading Bot for ATER are a testament to the power of artificial intelligence in today's financial markets. While AI cannot eliminate the risks inherent in trading, its ability to analyze and respond to market trends with unprecedented speed and accuracy can certainly provide a competitive edge. As AI continues to evolve and improve, its role in financial trading is set to become even more significant, changing the landscape of investment strategies and yielding impressive results, as illustrated by ATER's case.
ATER in -4.92% downward trend, declining for three consecutive days on September 22, 2023
Moving lower for three straight days is viewed as a bearish sign. Keep an eye on this stock for future declines. Considering data from situations where ATER declined for three days, in of 295 cases, the price declined further within the following month. The odds of a continued downward trend are .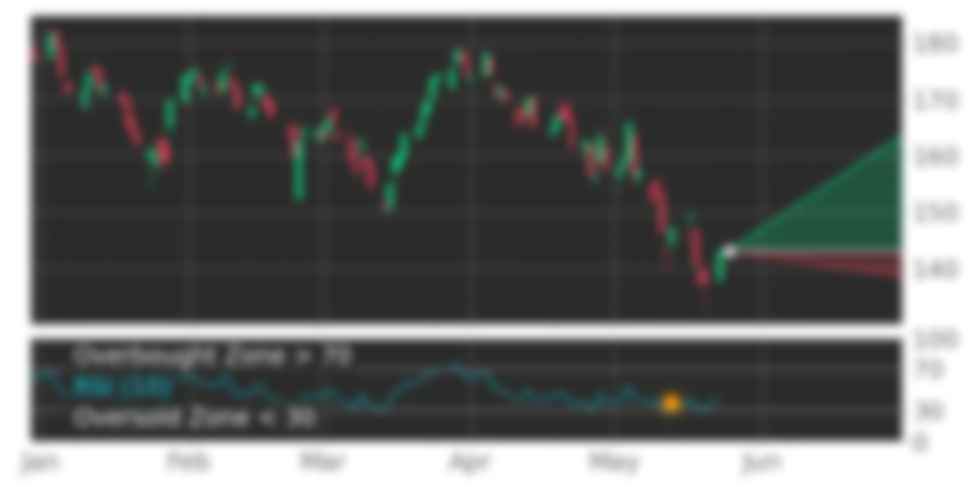 Technical Analysis (Indicators)
Bearish Trend Analysis
The Momentum Indicator moved below the 0 level on August 31, 2023. You may want to consider selling the stock, shorting the stock, or exploring put options on ATER as a result. In of 72 cases where the Momentum Indicator fell below 0, the stock fell further within the subsequent month. The odds of a continued downward trend are .
The Aroon Indicator for ATER entered a downward trend on September 20, 2023. This could indicate a strong downward move is ahead for the stock. Traders may want to consider selling the stock or buying put options.
Bullish Trend Analysis
The Stochastic Oscillator shows that the ticker has stayed in the oversold zone for 13 days. The price of this ticker is presumed to bounce back soon, since the longer the ticker stays in the oversold zone, the more promptly an upward trend is expected.
The Moving Average Convergence Divergence (MACD) for ATER just turned positive on August 28, 2023. Looking at past instances where ATER's MACD turned positive, the stock continued to rise in of 39 cases over the following month. The odds of a continued upward trend are .
Following a +1 3-day Advance, the price is estimated to grow further. Considering data from situations where ATER advanced for three days, in of 233 cases, the price rose further within the following month. The odds of a continued upward trend are .
Fundamental Analysis (Ratings)
The Tickeron Valuation Rating of (best 1 - 100 worst) indicates that the company is fair valued in the industry. This rating compares market capitalization estimated by our proprietary formula with the current market capitalization. This rating is based on the following metrics, as compared to industry averages: P/B Ratio (0.552) is normal, around the industry mean (9.044). P/E Ratio (0.000) is within average values for comparable stocks, (21.725). ATER's Projected Growth (PEG Ratio) (0.000) is slightly lower than the industry average of (1.107). Dividend Yield (0.000) settles around the average of (0.052) among similar stocks. P/S Ratio (0.118) is also within normal values, averaging (8.273).
The Tickeron Price Growth Rating for this company is (best 1 - 100 worst), indicating slightly worse than average price growth. ATER's price grows at a lower rate over the last 12 months as compared to S&P 500 index constituents.
The Tickeron SMR rating for this company is (best 1 - 100 worst), indicating weak sales and an unprofitable business model. SMR (Sales, Margin, Return on Equity) rating is based on comparative analysis of weighted Sales, Income Margin and Return on Equity values compared against S&P 500 index constituents. The weighted SMR value is a proprietary formula developed by Tickeron and represents an overall profitability measure for a stock.
The Tickeron PE Growth Rating for this company is (best 1 - 100 worst), pointing to worse than average earnings growth. The PE Growth rating is based on a comparative analysis of stock PE ratio increase over the last 12 months compared against S&P 500 index constituents.
The Tickeron Profit vs. Risk Rating rating for this company is (best 1 - 100 worst), indicating that the returns do not compensate for the risks. ATER's unstable profits reported over time resulted in significant Drawdowns within these last five years. A stable profit reduces stock drawdown and volatility. The average Profit vs. Risk Rating rating for the industry is 83, placing this stock worse than average.
Notable companies
The most notable companies in this group are Whirlpool Corp (NYSE:WHR), iRobot Corp (NASDAQ:IRBT).
Industry description
The home furnishings industry includes companies that sell items like furniture, appliances, rugs, cooking utensils, and art objects. According to Mordor Intelligence, the U.S. home decor market is estimated to grow at CAGR 7.5% between 2019 and 2024. The market is being increasingly penetrated by e-commerce and m-commerce, while growing urbanization, and, consumers' rising interest towards home decor are driving demand for the industry. Mohawk Industries, Inc., La-Z-Boy Incorporated, Leggett & Platt, Incorporated are some of the prominent companies in this space. Being usually discretionary for consumers, demand for furnishings could be affected by macroeconomic cycles.
Market Cap
The average market capitalization across the Home Furnishings Industry is 2.55B. The market cap for tickers in the group ranges from 1.04K to 30.25B. HRSHF holds the highest valuation in this group at 30.25B. The lowest valued company is KMFI at 1.04K.
High and low price notable news
The average weekly price growth across all stocks in the Home Furnishings Industry was -1%. For the same Industry, the average monthly price growth was -2%, and the average quarterly price growth was -1%. LUVU experienced the highest price growth at 32%, while PRPL experienced the biggest fall at -26%.
Volume
The average weekly volume growth across all stocks in the Home Furnishings Industry was -15%. For the same stocks of the Industry, the average monthly volume growth was -15% and the average quarterly volume growth was -2%
Fundamental Analysis Ratings
The average fundamental analysis ratings, where 1 is best and 100 is worst, are as follows
Valuation Rating: 45
P/E Growth Rating: 51
Price Growth Rating: 59
SMR Rating: 67
Profit Risk Rating: 82
Seasonality Score: -7 (-100 ... +100)