Allegheny Technologies (ATI) facing two layers of resistance
Specialty steel manufacturer Allegheny Technologies (NYSE: ATI) has been trending lower since late February. A trend channel has formed in the last three and a half months and the upper rail is formed by connecting the high from February with the high from April. The lower rail connects the lows from March and May. A recent bounce in the stock has brought the stock up to the upper rail at this time.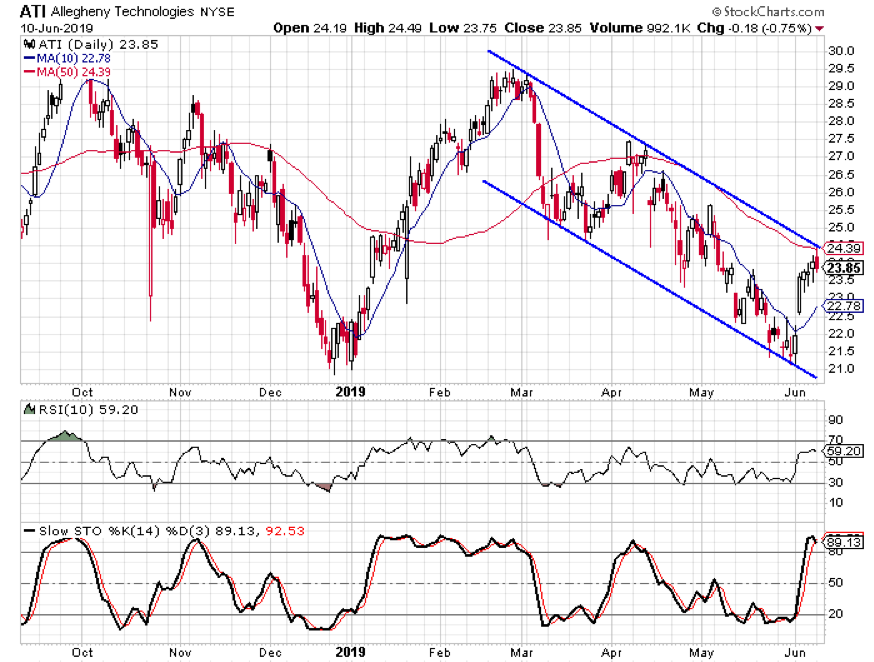 You can also see that the 50-day moving average is in the same area. This means the stock is facing two layers of resistance. The daily stochastic readings hit overbought territory and made a bearish crossover on June 10. This is yet another potential problem for the stock.
%The Tickeron Trend Prediction Engine generated a bearish signal for Allegheny on June 6. The signal showed a confidence level of 87%, and 70% of past predictions on the stock have been successful. The signal calls for a decline of at least 4% over the next month.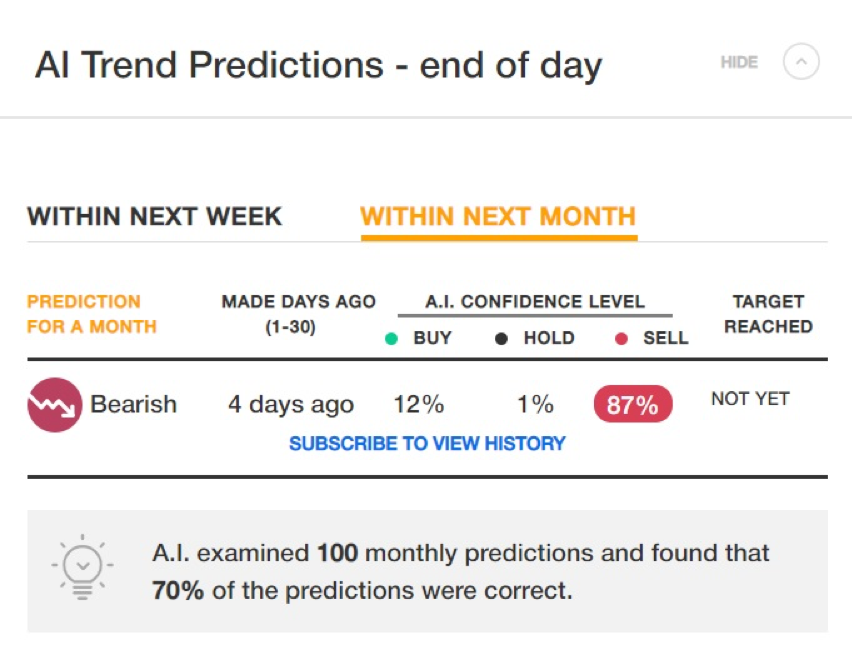 Allegheny has struggled as a company in recent years. Earnings have been declining in recent years and they were down 63% in the most recent quarterly report. In addition to the declining earnings, the ROE is below average at 11.5% and the profit margin is only 5.7%.
I hate to post a bearish article on Allegheny as my father retired from the company and I actually worked in one of their factories as a summer job when I was in college. But the chart and the indicators speak for themselves.