AMC + 22.88% vs XELA +44.36%: Detailed Swing Trader Stock Analysis
Comparing AMC and XELA: An In-depth Financial Analysis
compare: Swing Trader: AMC, NIO, NFLX, PYPL, PLTR (TA) 22.88% for AMC vs Swing Trader: Popular Stocks (TA&FA) 44.36% for XELA
Performance of Swing Traders: AMC vs XELA
In the volatile financial markets, swing traders often employ a tactical approach in a bid to capture short-term market gains. Taking a closer look at the performance of swing traders focusing on AMC, NIO, NFLX, PYPL, and PLTR (TA), we can see an appreciable yield of 22.88% for AMC.
Comparatively, swing traders investing in popular stocks leveraging both technical analysis (TA) and financial analysis (FA) have experienced a significantly higher yield of 44.36% for XELA. This stark contrast underlines the heightened potential of XELA in terms of short-term profit, despite the higher level of risk.
Price Growth: A Comparative Analysis
Within the week, AMC, operating in the Movies/Entertainment industry, saw a significant price change of -14.68%. In contrast, XELA in the Packaged Software industry witnessed a less dramatic weekly price change of -3.61%.
In terms of the industry averages, the Movies/Entertainment sector experienced a weekly price growth of -0.58%, monthly growth of +3.93%, and quarterly growth of +11.36%. Despite a slight weekly decline, the overall quarterly growth demonstrates resilience in this sector.
On the other hand, the Packaged Software industry exhibited a slightly higher weekly price decline of -1.60%. Nevertheless, the industry surpassed the Movies/Entertainment sector with an impressive average monthly price growth of +3.99% and an exceptional quarterly growth of +25.42%. This suggests a bullish trend in the Packaged Software industry, which is conducive for investments in the mid to long term.
Reported Earning Dates: AMC and XELA
As we delve deeper into our analysis, it's worth noting that both AMC and XELA are expected to report their earnings on August 10, 2023. The release of these earnings reports is a critical event, often sparking considerable market movement. It provides a window into the companies' operational efficiency, profitability, and future outlook, which can greatly influence their stock prices.
AMC in upward trend: price expected to rise as it breaks its lower Bollinger Band on August 22, 2023
AMC may jump back above the lower band and head toward the middle band. Traders may consider buying the stock or exploring call options. In of 41 cases where AMC's price broke its lower Bollinger Band, its price rose further in the following month. The odds of a continued upward trend are .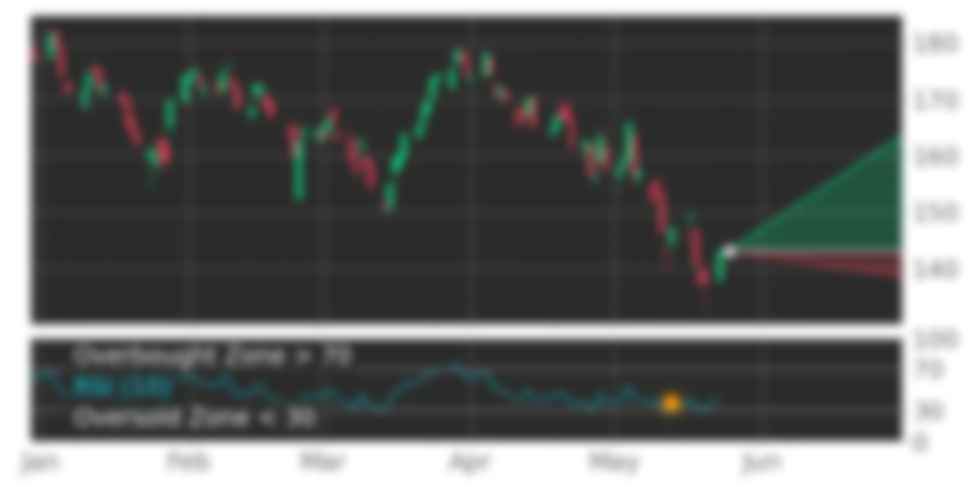 Technical Analysis (Indicators)
Bullish Trend Analysis
The RSI Indicator shows that the ticker has stayed in the oversold zone for 20 days. The price of this ticker is presumed to bounce back soon, since the longer the ticker stays in the oversold zone, the more promptly an Uptrend is expected.
The Stochastic Oscillator suggests the stock price trend may be in a reversal from a downward trend to an upward trend. of 64 cases where AMC's Stochastic Oscillator exited the oversold zone resulted in an increase in price. Tickeron's analysis proposes that the odds of a continued upward trend are .
The Moving Average Convergence Divergence (MACD) for AMC just turned positive on September 14, 2023. Looking at past instances where AMC's MACD turned positive, the stock continued to rise in of 36 cases over the following month. The odds of a continued upward trend are .
Following a +1 3-day Advance, the price is estimated to grow further. Considering data from situations where AMC advanced for three days, in of 258 cases, the price rose further within the following month. The odds of a continued upward trend are .
Bearish Trend Analysis
The 10-day moving average for AMC crossed bearishly below the 50-day moving average on August 17, 2023. This indicates that the trend has shifted lower and could be considered a sell signal. In of 15 past instances when the 10-day crossed below the 50-day, the stock continued to move higher over the following month. The odds of a continued downward trend are .
Following a 3-day decline, the stock is projected to fall further. Considering past instances where AMC declined for three days, the price rose further in of 62 cases within the following month. The odds of a continued downward trend are .
The Aroon Indicator for AMC entered a downward trend on September 20, 2023. This could indicate a strong downward move is ahead for the stock. Traders may want to consider selling the stock or buying put options.
Fundamental Analysis (Ratings)
The Tickeron Valuation Rating of (best 1 - 100 worst) indicates that the company is slightly undervalued in the industry. This rating compares market capitalization estimated by our proprietary formula with the current market capitalization. This rating is based on the following metrics, as compared to industry averages: P/B Ratio (0.000) is normal, around the industry mean (4.629). P/E Ratio (0.000) is within average values for comparable stocks, (76.268). AMC's Projected Growth (PEG Ratio) (0.000) is slightly lower than the industry average of (1.752). Dividend Yield (0.000) settles around the average of (0.061) among similar stocks. P/S Ratio (0.275) is also within normal values, averaging (110.344).
The Tickeron PE Growth Rating for this company is (best 1 - 100 worst), pointing to consistent earnings growth. The PE Growth rating is based on a comparative analysis of stock PE ratio increase over the last 12 months compared against S&P 500 index constituents.
The Tickeron Price Growth Rating for this company is (best 1 - 100 worst), indicating slightly worse than average price growth. AMC's price grows at a lower rate over the last 12 months as compared to S&P 500 index constituents.
The Tickeron SMR rating for this company is (best 1 - 100 worst), indicating weak sales and an unprofitable business model. SMR (Sales, Margin, Return on Equity) rating is based on comparative analysis of weighted Sales, Income Margin and Return on Equity values compared against S&P 500 index constituents. The weighted SMR value is a proprietary formula developed by Tickeron and represents an overall profitability measure for a stock.
The Tickeron Profit vs. Risk Rating rating for this company is (best 1 - 100 worst), indicating that the returns do not compensate for the risks. AMC's unstable profits reported over time resulted in significant Drawdowns within these last five years. A stable profit reduces stock drawdown and volatility. The average Profit vs. Risk Rating rating for the industry is 90, placing this stock worse than average.
Notable companies
The most notable companies in this group are Netflix (NASDAQ:NFLX), Walt Disney Company (The) (NYSE:DIS), Roku (NASDAQ:ROKU), Paramount Global (NASDAQ:PARA), iQIYI (NASDAQ:IQ), AMC Entertainment Holdings (NYSE:AMC), HUYA (NYSE:HUYA).
Industry description
Movies/entertainment industry include companies that produce and distribute motion pictures, and companies that operate general entertainment facilities like amusement parks and bowling centers. Some companies in this industry also have professional sports franchises. Live Nation Entertainment, Inc., Liberty Media Corp. and Viacom Inc. are some of the biggest companies in this space.
Market Cap
The average market capitalization across the Movies/Entertainment Industry is 6.83B. The market cap for tickers in the group ranges from 134 to 171.19B. NFLX holds the highest valuation in this group at 171.19B. The lowest valued company is LRDG at 134.
High and low price notable news
The average weekly price growth across all stocks in the Movies/Entertainment Industry was -2%. For the same Industry, the average monthly price growth was -4%, and the average quarterly price growth was -15%. CAPV experienced the highest price growth at 44%, while MOCI experienced the biggest fall at -56%.
Volume
The average weekly volume growth across all stocks in the Movies/Entertainment Industry was -15%. For the same stocks of the Industry, the average monthly volume growth was 27% and the average quarterly volume growth was 82%
Fundamental Analysis Ratings
The average fundamental analysis ratings, where 1 is best and 100 is worst, are as follows
Valuation Rating: 50
P/E Growth Rating: 62
Price Growth Rating: 56
SMR Rating: 84
Profit Risk Rating: 89
Seasonality Score: -17 (-100 ... +100)