Atlassian generates bullish signal with high confidence level
Application software company Atlassian (Nasdaq: TEAM) has some of the best fundamental indicators of all stocks right now. I am using Investor's Business Daily's EPS rating, SMR rating, and Composite Rating as a reference point and we will get to those fundamental ratings later. For now, I want to address the bullish signal generated by Tickeron's AI Trend Prediction tool.

The prediction tool generated the signal on March 22 and it carried a confidence level of 89%. Past predictions for Atlassian have been accurate 89% of the time. This particular signal calls for a gain of 4% over the next month.
The chart has been trending higher in an impressive fashion since its November low. An upwardly sloped trend channel has formed from that low and it has helped propel the stock by over 50% and at its high, it was up over 75% in four months.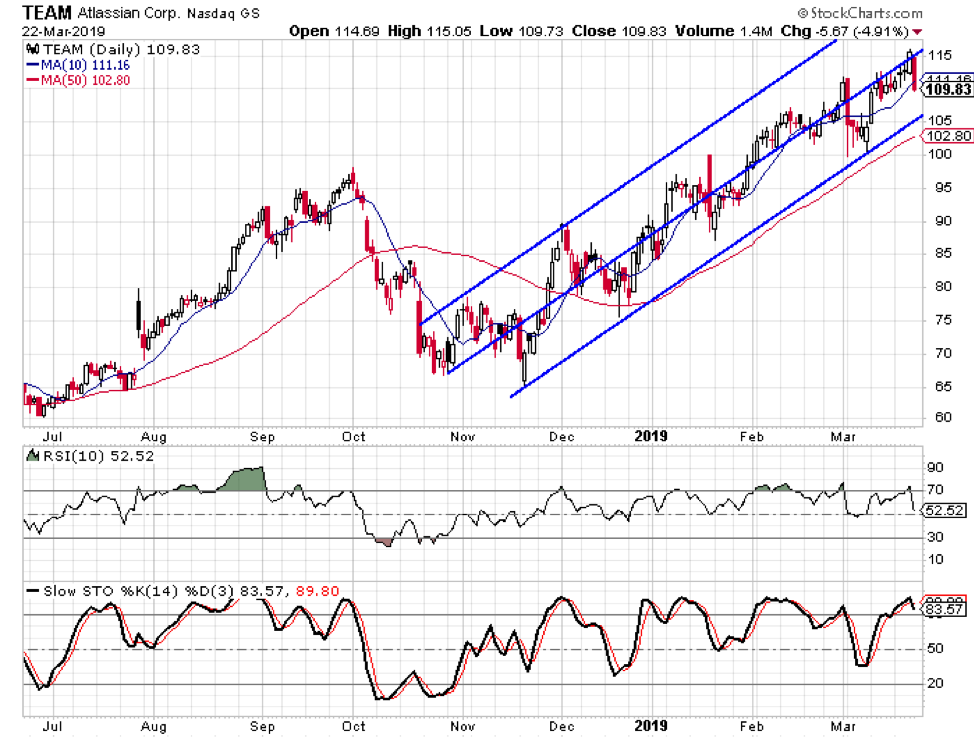 I drew the trend channel a little different from the usual channel. Instead of just having an upper and lower rail, I also drew a mid-level rail. We see that the low from November and March form the lower rail and it was close in December. The high in early November and early December define the upper rail while the middle line is there more for a median. The middle line wasn't calculated, but rather I drew it freehand.

I mentioned Atlassian's fundamentals and IBD rankings in the beginning. The company scores a composite rating of 99, an EPS rating of 99, and an SMR rating of an A. All three of those ratings are the highest a company can get. The company has seen earnings grow by an average of 27% per year for the last three years and they grew by 92% last quarter.
Sales have grown by 39% annually and they grew by 39% in the most recent quarter. The company has a return on equity of 13.7% and a profit margin of 20.4%.