The stock market has entered a volatile state. From late January through early April, the S&P 500 has declined more than 10% and many investors are wondering how long the gyrations will last. The truth is, no one really knows.
Artificial Intelligence (A.I.) can help you navigate these choppy waters. Investing in a volatile market is emotional, but A.I. can take the emotion out of the equation and help you make decisions based on data and probabilities — instead of based on gut feelings.
Tickeron's A.I. has found bearish opportunities in the market as volatility has set-in. Take a look at this prediction it made for Pepsi Co. (PEP) in late January, just as the market started to turn over: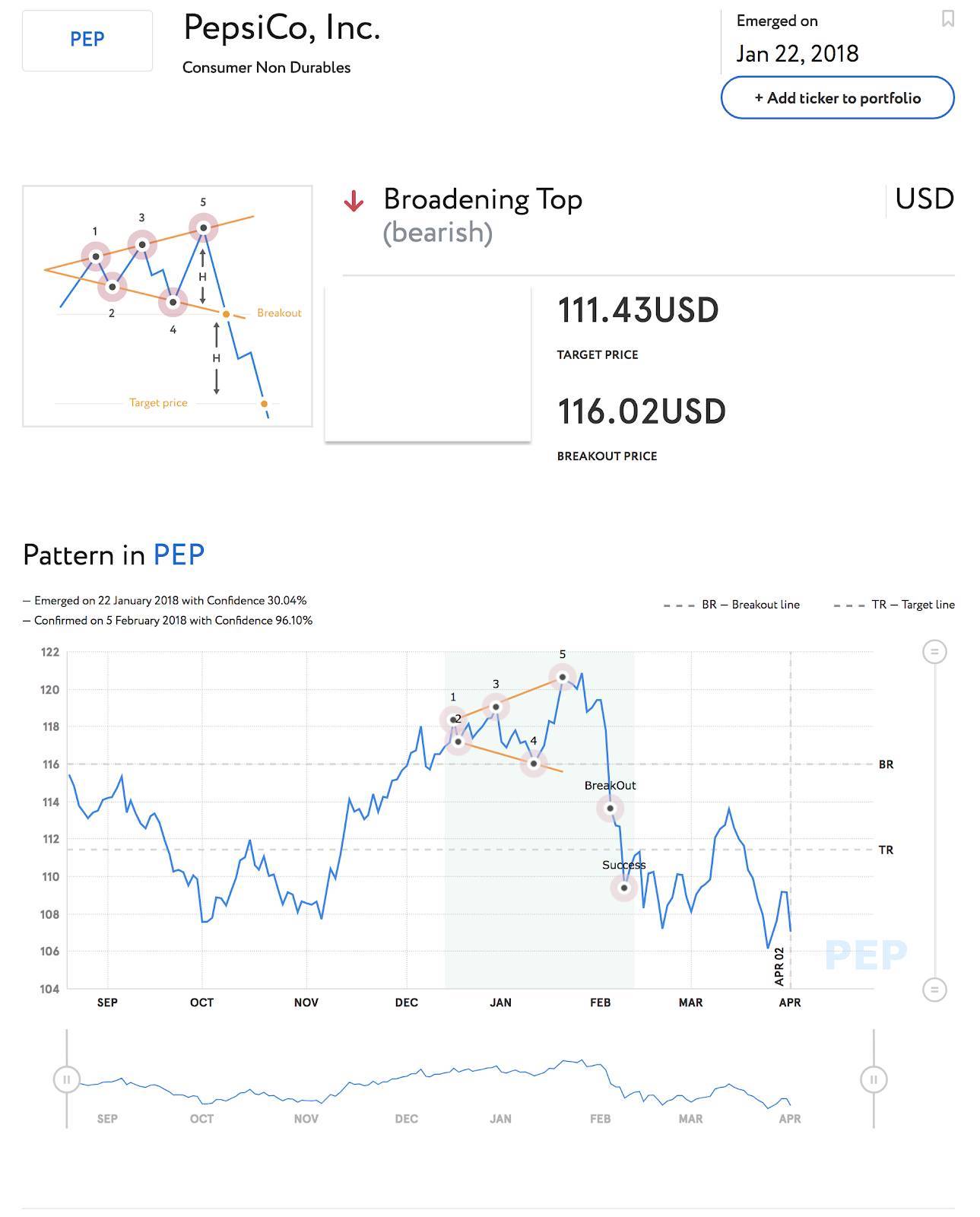 The A.I. noticed a Broadening Top forming in mid-to-late December, and predicted that Pepsi's stock price would fall from $116 down to around $111. An investor could have taken a short position on Pepsi or sold shares based on the A.I.'s advice — which turned out to be spot-on.

Another A.I. prediction panned out for Bank of America Corporation (BAC). This pattern was more recent, forming from mid-February to mid-March. Tickeron's A.I. predicted with 42% confidence that BAC would decline through its breakout price down to around $30 a share. Traders who saw the A.I.'s notification (subscribers) could have capitalized on the trade.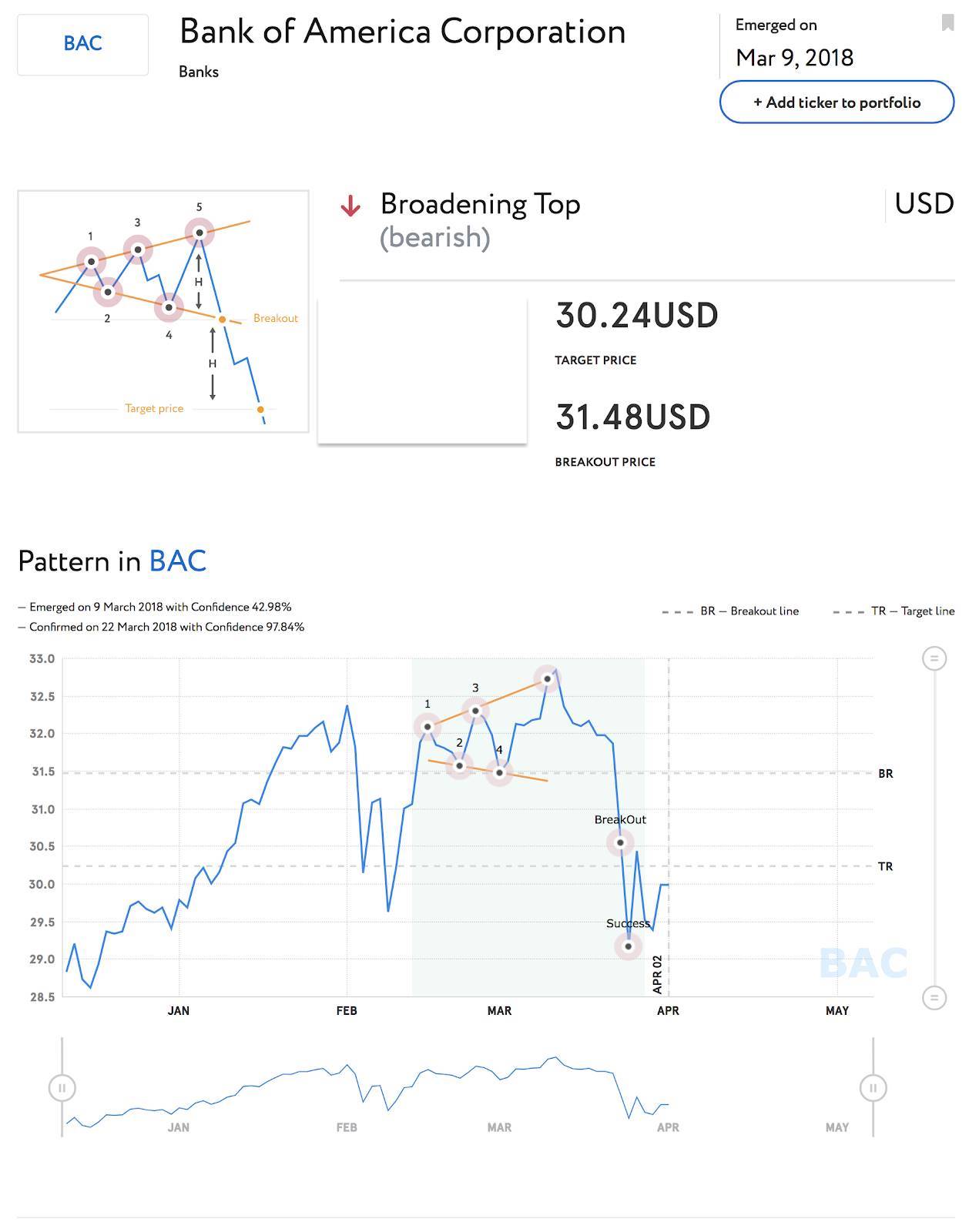 How Effective is Tickeron's A.I.?
Tickeron's A.I. made accurate predictions about some big names in the stock market. But how often is the A.I. right?
Have a look at this table below to find out. For the Broadening Top (Bearish) pattern, when the A.I. was more than 20% confident that the stock price would decline at least 5%, it was correct 44.25% of the time (2,268 / 5,125). When the A.I. was correct, it delivered an average gain of +12.88% to the investor — a solid metric.

Feeling Bearish in this Market? Start Receiving Notifications of Bearish Patterns from A.I.
The Broadening Top formation generally happens when volatility is high or increasing, and when a stock's price is moving with high volatility but little or no direction. It indicates growing investor nervousness and indecisiveness. If that's what you think is happening today in the markets, then following this pattern may be the next move for you.
You can subscribe to Tickeron's Pattern Search Engine for 45 days, absolutely free.  In that time, you'll receive pattern notifications and trade ideas from Tickeron's A.I. Humans do not have the time or the ability to scan the markets day-in and day-out looking for patterns in stocks, ETFs, mutual funds, and cryptocurrencies. It is simply not possible — unless you get help from algorithms and A.I.
Give Tickeron's new platform a try to enhance your trading, by using hard data to trade patterns and make investment decisions.