Bearish signal on National Oilwell Varco ahead of earnings
Oil equipment manufacturer National Oilwell Varco (NYSE: NOV) is scheduled to report first quarter earnings on Thursday, April 25. Analysts expect the company to report a loss of $0.01 per share for the quarter after reporting a loss of $0.21 per share in the first quarter of 2018.
The chart shows that the stock fell 8.39% on April 12 after it had moved in to overbought territory based on the 10-day RSI and the daily stochastic readings. The stochastics made a bearish crossover on the big decline and the RSI dropped sharply.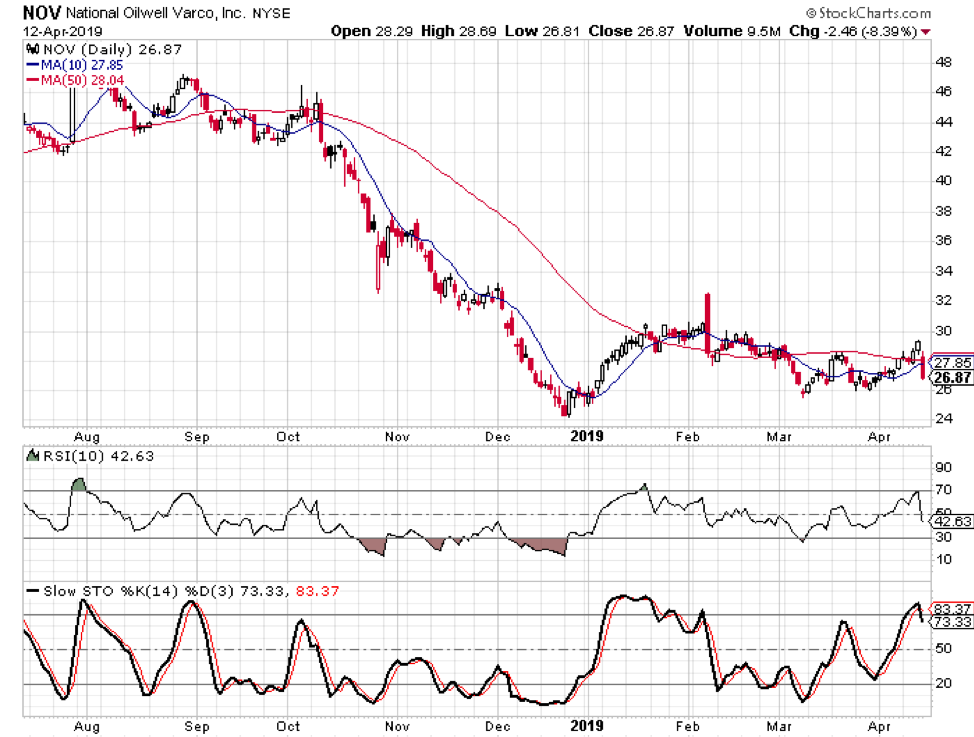 The Tickeron AI Trend Prediction Tool generated a bearish signal for National Oilwell Varco on April 12 and that signal calls for a decline of at least 4% in the next month. The signal showed a confidence level of 55% which isn't that high, but the past signals on the stock have been successful 79% of the time.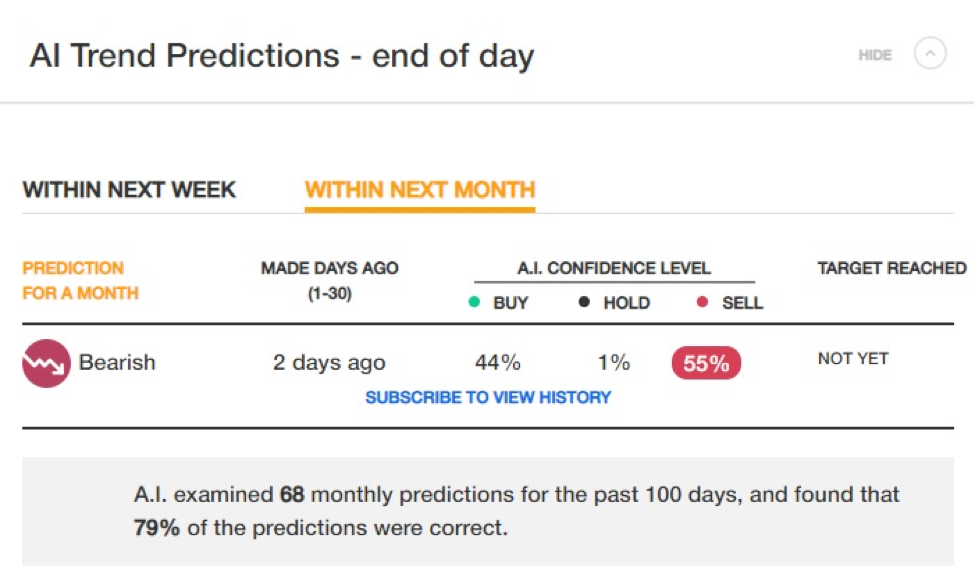 To be blunt, the company's fundamentals aren't very good. Sales have declined by 14% per year over the last three years and the profit margin is only 0.5%. It showed earnings growth of 175% in the fourth quarter, but that is a little misleading. The company earned $0.09 per share for the fourth quarter and that is an improvement over the loss of $0.04 in the fourth quarter of 2017.
In the last three earnings reports, National Oilwell has earned $0.09, broke even, and earned $0.06. Prior to that stretch, the company had been losing money for several years.