Bearish signal on United Airlines as it hits downward sloped trend line
United Airlines (Nasdaq: UAL) has been trending lower since the beginning of December and is one of the few stocks that hasn't really gained much ground in 2019. As of April 9, the stock is only up 0.62% while the S&P is up 14.81% on a year to date basis.

There is a downward sloped trend line connecting the high from December with the high from February, and the stock just hit the trend line last week. This trend line is also in close proximity to the 50-day moving average.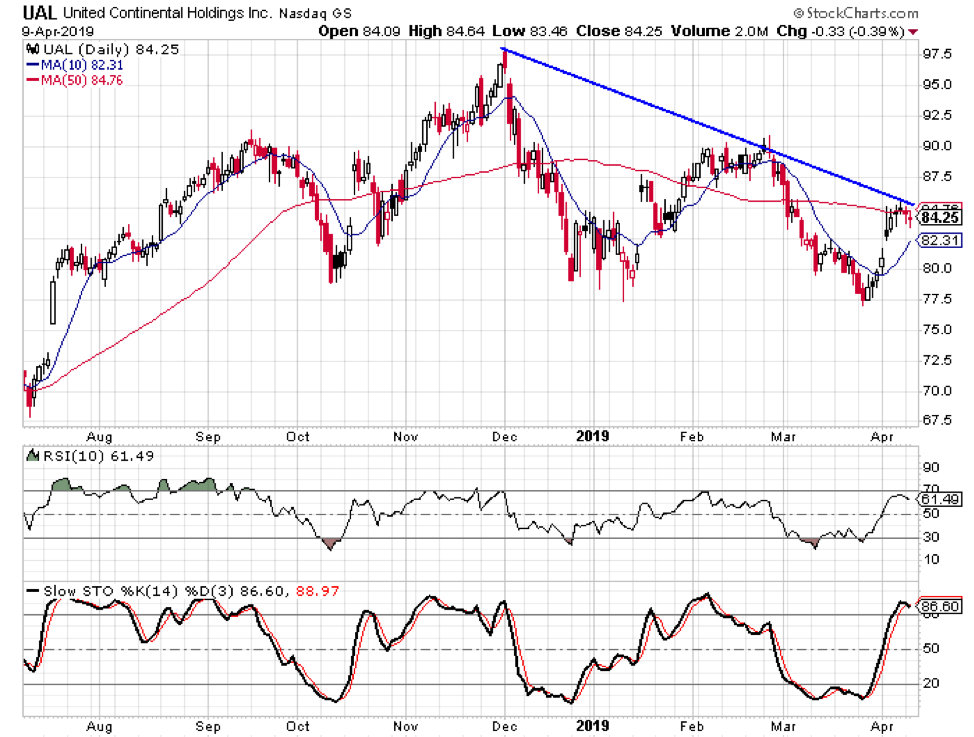 The stock has rallied over the last few weeks in order to reach the trend line, but the rally has caused the stock to jump from oversold to overbought based on the daily stochastic readings. The indicators did make a bearish crossover on April 9.

The Tickeron AI Trend Prediction tool generated a bearish signal for United on April 8 with a confidence level of 67%. The signal calls for a decline of at least 4% over the next month and 69% of previous predictions on the stock have been successful.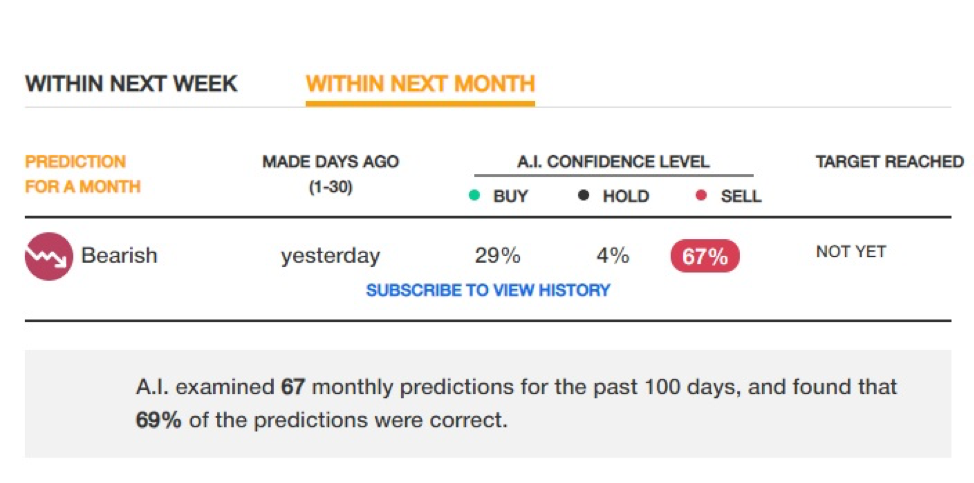 United is expected to release earnings after the closing bell on April 16 with a conference call scheduled for the following morning. Over the last three years the company has seen earnings decline by an average of 5% per year while sales have only increased by 3% per year over the same period. The company did see year over year earnings increase by 67% in the most recent earnings report.