Bearish signals for Carvana (CVNA) from Tickeron's A.I. Prediction tool
Bearish signals for Carvana (CVNA) from Tickeron's A.I. Prediction tool
New-age car buying company Carvana (NYSE: CVNA) saw two potential bearish signs over the last few days. On March 1, the stock saw the daily stochastic readings make a bearish crossover as the indicators were in overbought territory. The 10-day RSI was also in overbought territory and fell that day.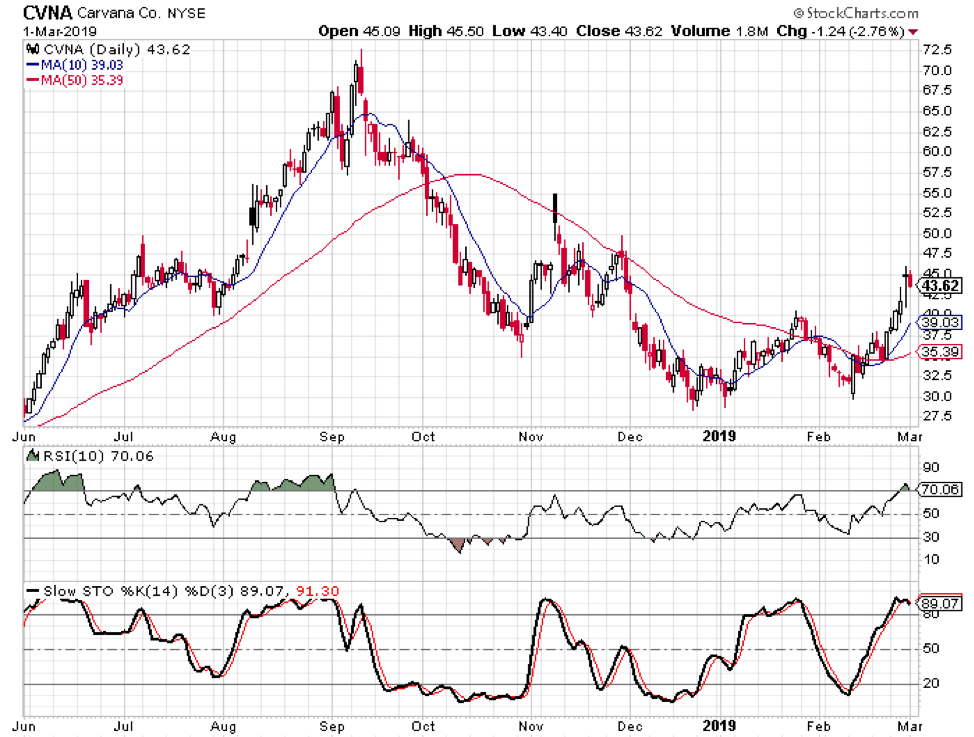 The last time the RSI and stochastic readings were in overbought territory at the same time was in September. The stock was trading at an all-time high back then and then lost over half of its value in the fourth quarter. The stock has rallied since early February and that is what caused the oscillators to move in to overbought territory.
In addition to the bearish stochastics crossover, the Tickeron AI Prediction tool generated a bearish signal on Carvana on February 28. That signal had a confidence level of 66%, but the most impressive thing is that 94% of predictions of this kind have been accurate over the years.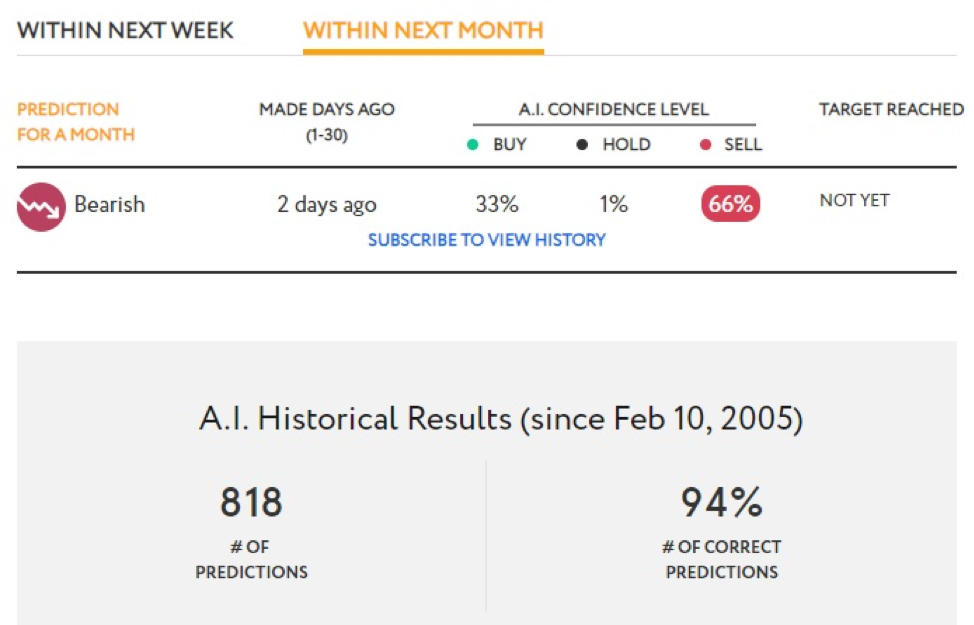 Carvana's fundamental indicators are all over the place. Earnings have been flat over the last three years and they were down 106% last quarter. Conversely, sales have increased by an average of 141% per year over the last three years.
The company doesn't have a return on equity yet because it has been losing money ever since it went public. The profit margin is at -18.9%. The company just reported earnings on February 27 and the earnings missed estimates.