Brazil ETF (EWZ) gets bearish signal while hitting downward sloped trend line
Over the last four months, the Brazilian stock market has been trading in a different rhythm from the rest of the world's markets. It has been trending lower since late January/early February while most of the others have been moving higher with the exception of the last month.
The iShares MSCI Brazil Capped ETF (NYSE: EWZ) peaked on January 31 and then again on March 19. Connecting these two peaks creates a downward sloped trend line and the ETF just hit that trend line on June 4. The fund turned lower the next day and looks like it might be heading lower once again.
The overbought/oversold indicators were both hitting overbought territory before the stock turned lower. The daily stochastic readings made a bearish crossover on June 5 indicating that another leg lower was possible.
The Tickeron Trend Prediction Engine generated a bearish signal for the EWZ on June 4 and the signal showed a confidence level of 88%. The signal calls for a decline in the ETF of at least 4% over the coming month. Previous predictions on the EWZ have been successful 91% of the time.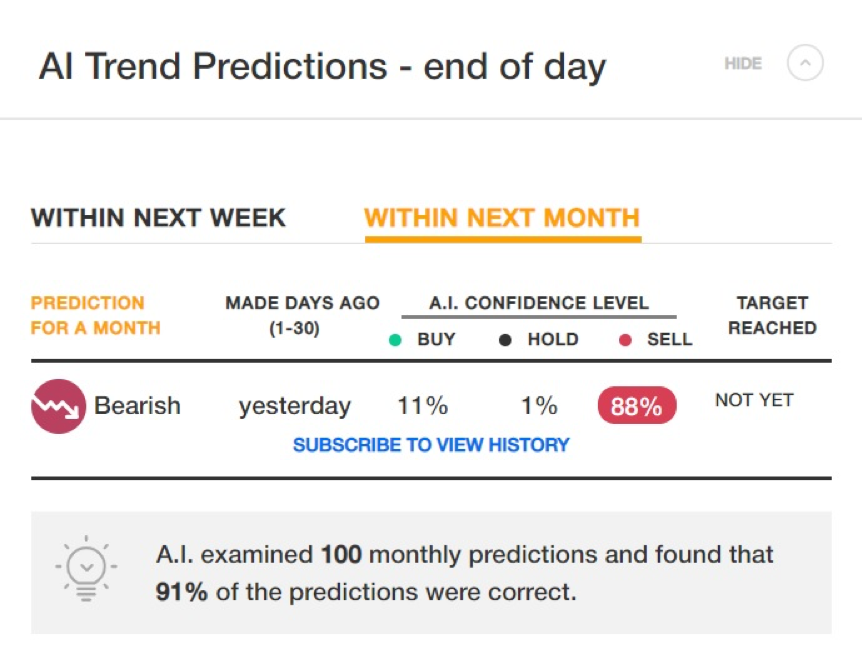 Brazil's economy has been struggling after the election of pro-business President Jair Bolsonaro. Initially, the Brazilian market was outperforming the majority of world markets, but that outperformance has come to a screeching halt.