Bullish signal on Fortinet (FTNT) after earnings
The Tickeron AI Trend Prediction tool generated a bullish signal on application software firm Fortinet (Nasdaq: FTNT) on February 7 and that was the day after the company reported earnings. The prediction came with a 70% confidence level and previous predictions on Fortinet have been accurate 68% of the time.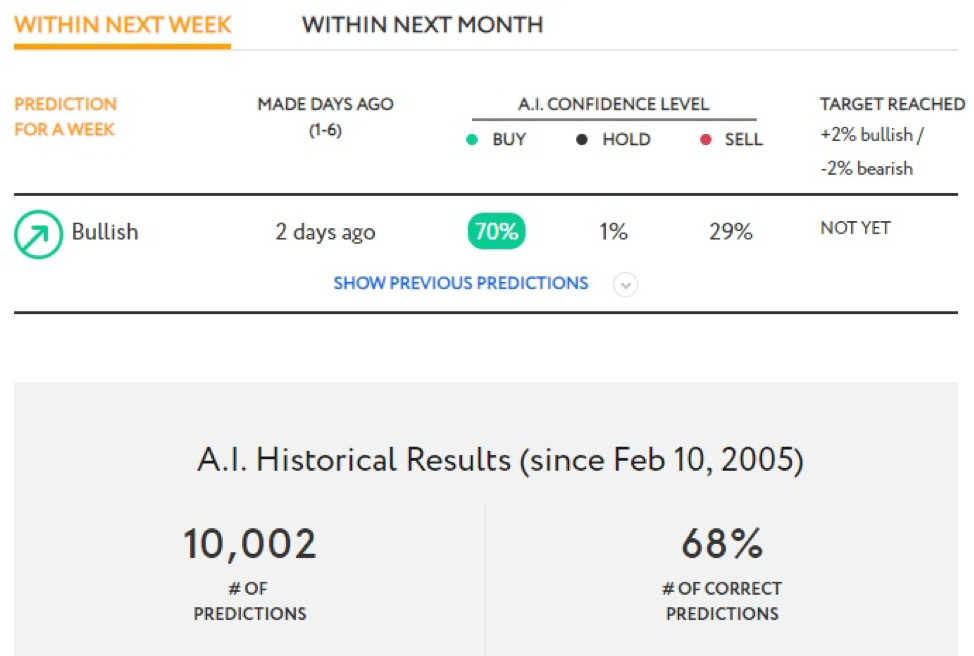 The company reported earnings per share of $0.59 and that exceeded the $0.51 consensus estimate. Fortinet also beat on the top line with revenue of $507 million while the estimate was for $496 million.
Something that stood out about Fortinet's earnings report from some of the other tech companies was how China was impacting the company. Many other tech firms have lowered forecast and have cited the economic slowdown in China or the trade war. Fortinet doesn't seem to have been phased by it.

The bullish signal from the AI prediction tool if for a gain of 2% over the next week, but looking at the weekly chart leads me to believe that we could see an even greater move to the upside.
The stock pulled down to its 52-week moving average during the fourth quarter, but it seemed to use the trend line as support and has since reversed. The stock has moved higher in each of the last three weeks, but it hasn't shot up so much that the overbought/oversold indicators have jumped up to overbought territory.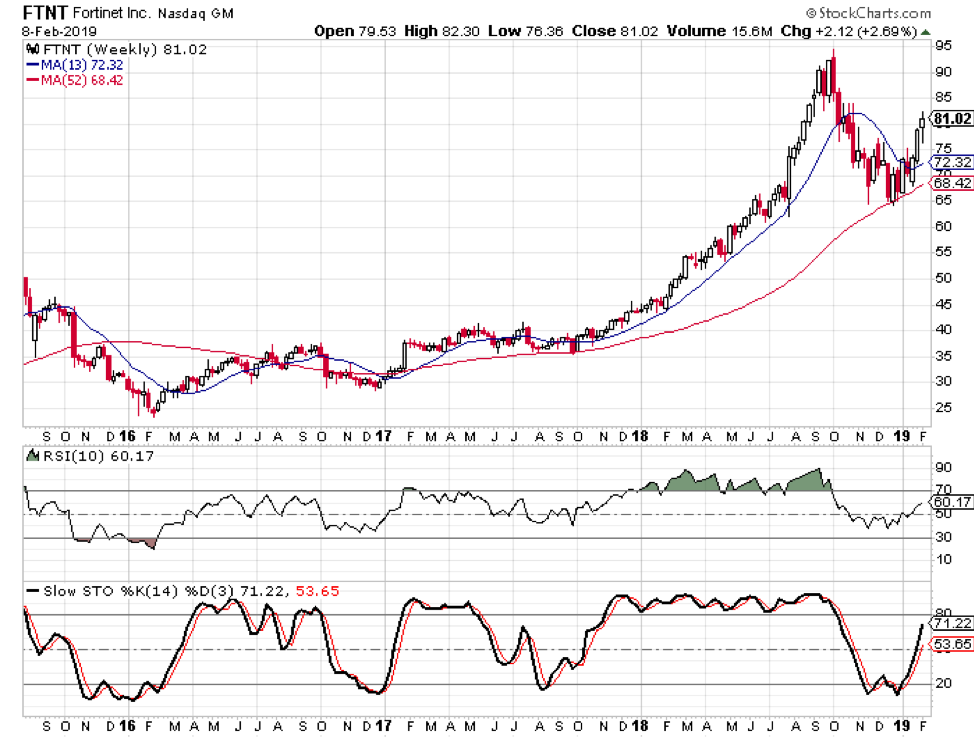 We see that the 10-week RSI is at 60.17 currently and the weekly stochastic readings are at 71.22 and 53.65. Even if the stochastic readings do move in to overbought territory, it isn't necessarily a bad sign. You can see that the readings were above the 80 level from November '17 through September '18.
Fortinet is one of the recommended holdings in the 20/20 Portfolio, my model portfolio here on Tickeron.