Bullish signal on Teck Resources (TECK), as it hits lower rail of upwardly sloped trend channel
Canadian mining company Teck Resources (NYSE: TECK) struggled throughout 2018, but the stock is showing signs of life in 2019. Since late November the stock has seen a series of higher lows that have formed a trend line. That trend line is actually the lower rail of an upwardly sloped trend channel and the stock hit it in the last few days.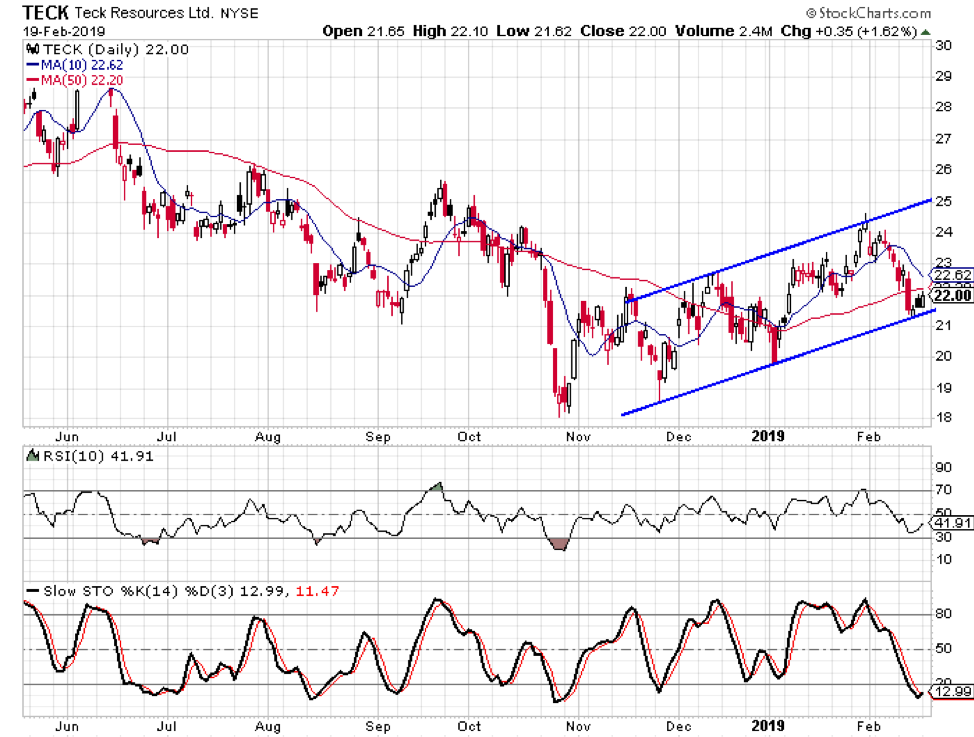 You can see that the daily stochastic readings are in oversold territory and just made a bullish crossover. The indicators did the same thing back in November when the first low was hit to start forming the trend channel.

The Tickeron AI Trend Prediction tool generated a bullish signal on Teck Resources on February 14. That signal came with a confidence level of 75% that the stock would see a gain of at least 4% over the next month. Previous signals of this nature have been successful 77% of the time.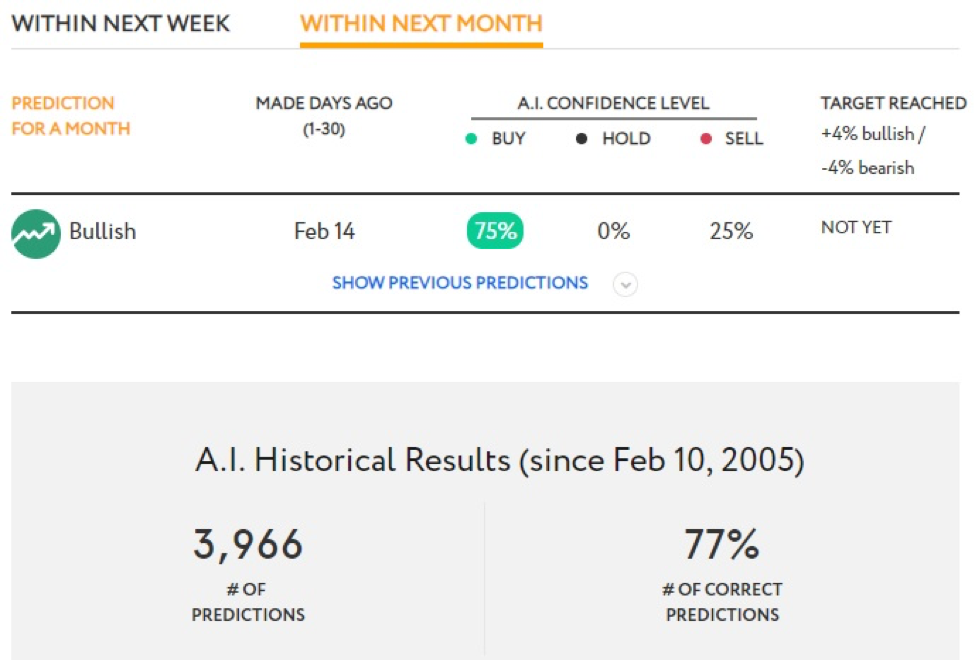 The fundamentals for Teck Resources are quite muddled. The company has seen earnings grow at an annual rate of 227% for the last three years, but they declined by 26% in the most recent quarter and are expected to decline by 30% in the current year.
Sales have grown by 21% per year over the last three years, but were only up 3% in the most recent quarterly report.