Bullish signs for Alphabet after post-earnings decline
When Alphabet (Nasdaq: GOOG) announced earnings on April 29, the company beat its EPS estimate, but it came up a little short on its revenue estimate. Investors didn't take the news well and the stock fell 8.5% the next day. That was the biggest one-day decline for the stock since 2012.
Now that things are starting to settle back down, there are a couple of signs that could be bullish for the stock. On May 6, after opening sharply lower the stock rallied back to close slightly higher. The overall market dropped sharply at the open that day and rallied back, but didn't make it back to positive territory. The candlestick that was formed on May 6 is called a bullish engulfing pattern.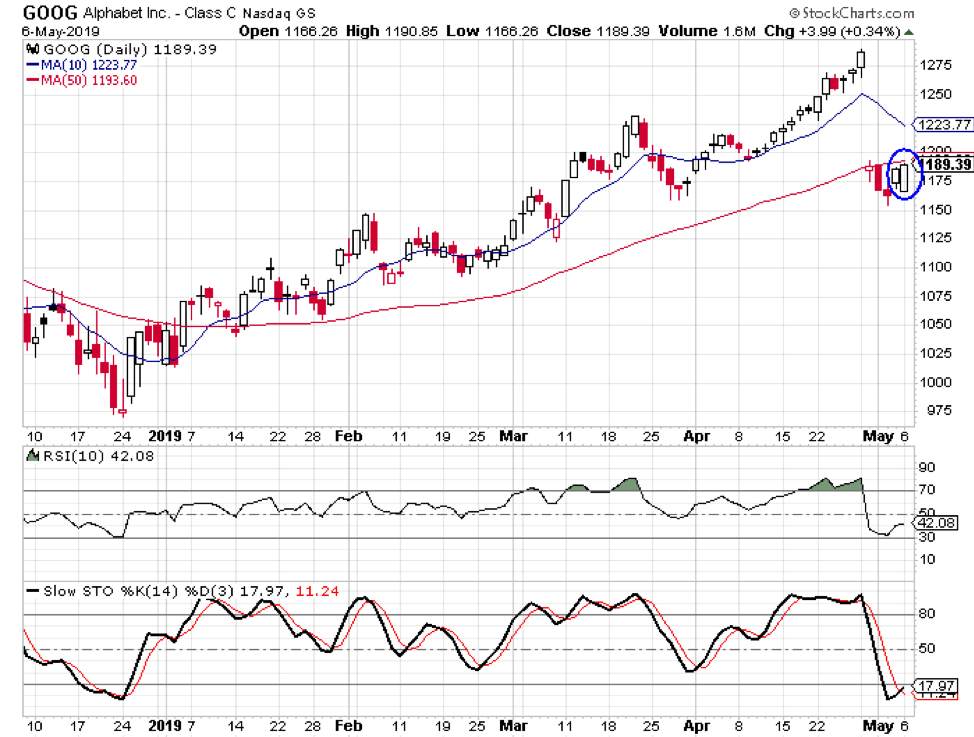 If you look at the two candlesticks in the circle, you see that the opening price was below the lowest point from Friday May 3, and the closing price was above the highest point from that day. The entire candle from Monday "engulfs" the candle from Friday and this pattern is considered a bullish sign.

In addition to the chart pattern, the Tickeron AI Trend Prediction tool generated a bullish signal on Alphabet on May 2. The signal showed a confidence level of 81% and it calls for a gain of at least 4% over the next month. Past predictions on the stock have been successful 69% of the time.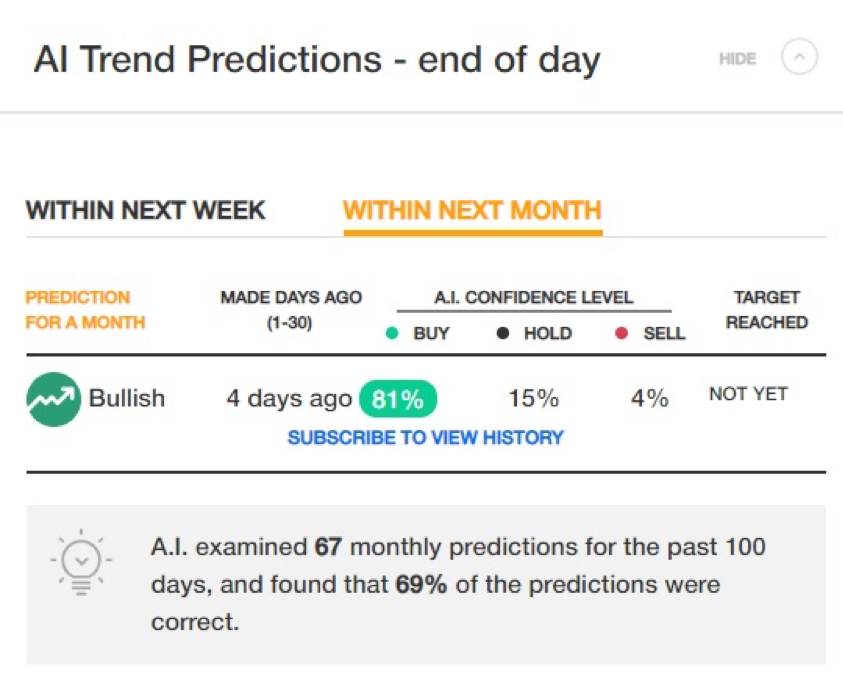 Even with the earnings disappointment, Alphabet still has really good fundamental measurements. The company has been able to grow earnings by 24% per year over the last three years while sales increased by 23%. The revenue growth that was so disappointing—it was up 17% from the first quarter of 2018.