Bullish technical picture for Gardner Denver (GDI), but mixed fundamentals as merger looms
Gardner Denver Holdings (NYSE: GDI) makes industrial compressors, blowers, pumps, and other aftermarket parts for industrial, energy, and medical companies. The company is headquartered in Milwaukee, Wisconsin and was founded in 1859.

Over the last five and a half months the stock has been climbing sharply higher, nearly doubling in price from the December low to the May high. It hit a low of $18.70 on December 26 and it hit a high of $36.22 on May 22. That is a gain of 93.7% in less than five months—pretty impressive.
If we look at the daily chart we see that a trend line connects the lows from December and April. We also see that the stock gapped sharply higher on April 29 when a merger with Ingersoll Rand was announced. The deal has not closed yet and it is being investigated to determine the fairness to shareholders of each company.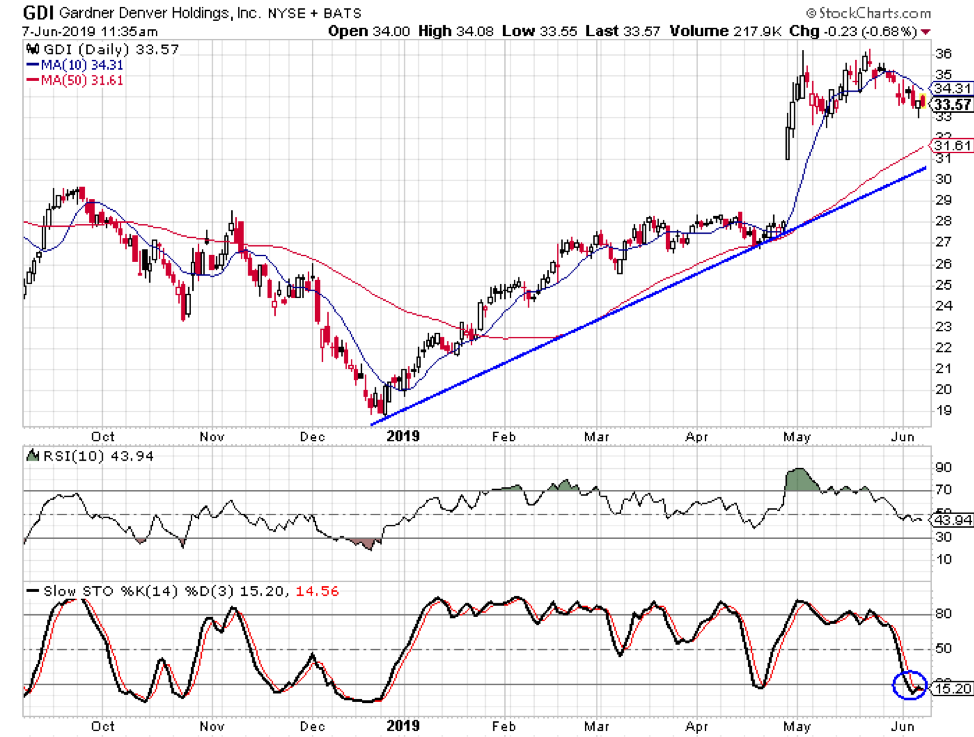 Since the gap higher, the stock has meandered sideways a little, but that has given the 50-day moving average time to catch up. It has also caused the daily stochastic readings to move in to oversold territory for the first time since the April low. The indicators made a bullish crossover on June 6 and that could be a signal that the stock is ready to move higher once again.
The Tickeron Trend Prediction Engine generated a bullish signal for Gardner Denver on June 6 as well. The signal showed a confidence level of 73% and it calls for a gain of at least 4% over the next month. Previous predictions on GDI have been successful 88% of the time.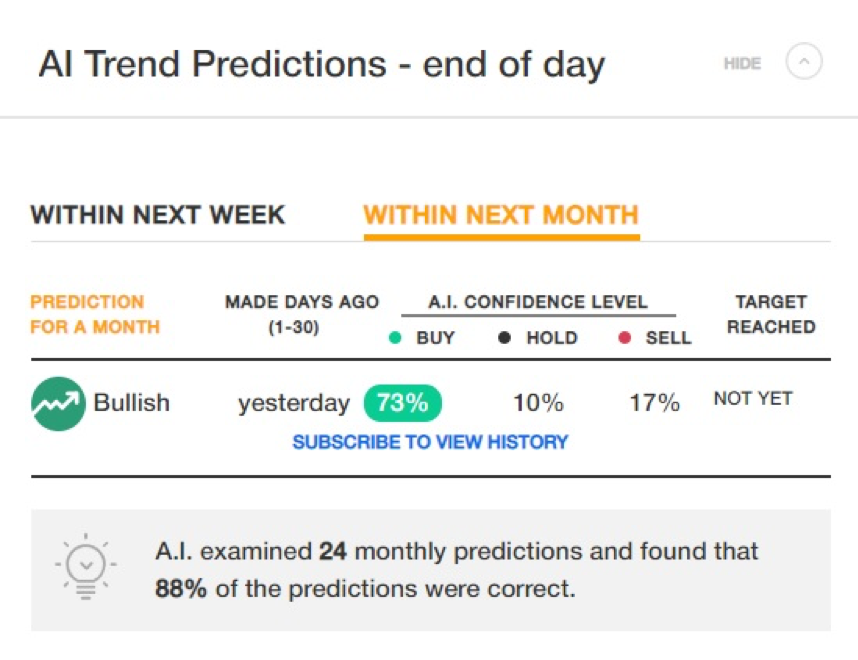 As appealing as the technical picture is and the possible merger aside, the fundamentals for Gardner Denver are perplexing. The company has solid management efficiency measurements with an ROE of 25% and a profit margin of 19.1%. Conversely, the earnings have been flat over the last three years.