CENN +40.58% vs WKHS +52.41%: In-Depth Stock Analysis & Swing Trader Strategies Compared
Comparing CENN and WKHS: A Deep Dive into Two Leading Stocks in the Motor Vehicles Industry
Compare: Swing Trader: Popular Stocks (TA&FA) 40.58% for CENN vs Swing trader: Deep Trend Analysis (TA) 52.41% for WKHS
Analyzing Trading Approaches: Swing Trader versus Deep Trend Analysis
When observing the approach of Swing Trading with Popular Stocks that incorporates both technical analysis (TA) and fundamental analysis (FA), CENN returns stand at a robust 40.58%. This method, integrating short-term price fluctuations and underlying company valuations, has shown notable returns for investors in CENN.
Contrastingly, WKHS, analyzed under the lens of Swing Trading with a Deep Trend Analysis (solely TA), saw returns of 52.41%. This approach, focusing mainly on long-term trends and market patterns, seems to have provided a higher yield for WKHS, indicating a successful application of this trading strategy in this particular case.
Weekly Price Growth: CENN vs. WKHS
In the past week, the stocks of CENN and WKHS have experienced different paths. CENN saw a decrease of -5.93% in its stock price. This was a steeper drop compared to the average weekly price change of -4.43% across the entire Motor Vehicles industry.
WKHS, on the other hand, faced a much more significant decrease, with a -25.07% change in its stock price for the same week. This fall is considerably more than the industry average, pointing to particular circumstances around WKHS that may need deeper investigation.
Despite this weekly downturn, it's important to note that the Motor Vehicles industry as a whole has shown a positive trajectory over a longer timeframe. The average monthly and quarterly growth rates stood at +3.46% and +4.66%, respectively.
Upcoming Earnings Reports
An important factor for future performance and potential price changes of these stocks is their earnings reports. CENN is anticipated to report its earnings on September 13, 2022. Investors and market watchers will be keen to see how this report might impact the stock's performance, especially given its recent price decrease.
On the other hand, WKHS is expected to present its earnings report much later, on August 7, 2023. With the significant drop in its stock price, this upcoming report could play a crucial role in determining the stock's future direction and investor sentiment.
While both CENN and WKHS are key players within the Motor Vehicles industry, their recent performances and trading strategies have led to different outcomes. As always, prospective investors are advised to consider their risk appetite, investment horizon, and financial goals before making investment decisions.
CENN's MACD Histogram just turned positive
The Moving Average Convergence Divergence (MACD) for CENN turned positive on September 13, 2023. Looking at past instances where CENN's MACD turned positive, the stock continued to rise in of 36 cases over the following month. The odds of a continued upward trend are .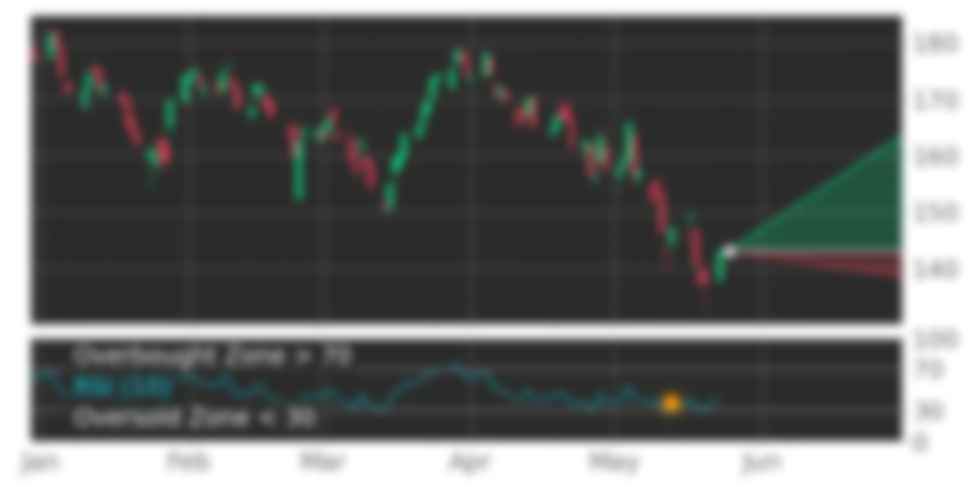 Technical Analysis (Indicators)
Bullish Trend Analysis
The RSI Oscillator points to a transition from a downward trend to an upward trend -- in cases where CENN's RSI Indicator exited the oversold zone, of 42 resulted in an increase in price. Tickeron's analysis proposes that the odds of a continued upward trend are .
Following a 3-day Advance, the price is estimated to grow further. Considering data from situations where CENN advanced for three days, in of 166 cases, the price rose further within the following month. The odds of a continued upward trend are .
CENN may jump back above the lower band and head toward the middle band. Traders may consider buying the stock or exploring call options.
Bearish Trend Analysis
The Stochastic Oscillator may be shifting from an upward trend to a downward trend. In of 25 cases where CENN's Stochastic Oscillator exited the overbought zone, the price fell further within the following month. The odds of a continued downward trend are .
The Momentum Indicator moved below the 0 level on September 26, 2023. You may want to consider selling the stock, shorting the stock, or exploring put options on CENN as a result. In of 85 cases where the Momentum Indicator fell below 0, the stock fell further within the subsequent month. The odds of a continued downward trend are .
Following a 3-day decline, the stock is projected to fall further. Considering past instances where CENN declined for three days, the price rose further in of 62 cases within the following month. The odds of a continued downward trend are .
The Aroon Indicator for CENN entered a downward trend on September 20, 2023. This could indicate a strong downward move is ahead for the stock. Traders may want to consider selling the stock or buying put options.
Fundamental Analysis (Ratings)
The Tickeron Valuation Rating of (best 1 - 100 worst) indicates that the company is fair valued in the industry. This rating compares market capitalization estimated by our proprietary formula with the current market capitalization. This rating is based on the following metrics, as compared to industry averages: P/B Ratio (0.520) is normal, around the industry mean (6.710). P/E Ratio (0.000) is within average values for comparable stocks, (20.510). Projected Growth (PEG Ratio) (0.000) is also within normal values, averaging (5.666). CENN has a moderately low Dividend Yield (0.000) as compared to the industry average of (0.040). P/S Ratio (6.579) is also within normal values, averaging (49.647).
The Tickeron Price Growth Rating for this company is (best 1 - 100 worst), indicating slightly worse than average price growth. CENN's price grows at a lower rate over the last 12 months as compared to S&P 500 index constituents.
The Tickeron SMR rating for this company is (best 1 - 100 worst), indicating weak sales and an unprofitable business model. SMR (Sales, Margin, Return on Equity) rating is based on comparative analysis of weighted Sales, Income Margin and Return on Equity values compared against S&P 500 index constituents. The weighted SMR value is a proprietary formula developed by Tickeron and represents an overall profitability measure for a stock.
The Tickeron PE Growth Rating for this company is (best 1 - 100 worst), pointing to worse than average earnings growth. The PE Growth rating is based on a comparative analysis of stock PE ratio increase over the last 12 months compared against S&P 500 index constituents.
The Tickeron Profit vs. Risk Rating rating for this company is (best 1 - 100 worst), indicating that the returns do not compensate for the risks. CENN's unstable profits reported over time resulted in significant Drawdowns within these last five years. A stable profit reduces stock drawdown and volatility. The average Profit vs. Risk Rating rating for the industry is 85, placing this stock worse than average.
Notable companies
The most notable companies in this group are Tesla (NASDAQ:TSLA), Ford Motor Company (NYSE:F), General Motors Company (NYSE:GM), NIO Inc. (NYSE:NIO).
Industry description
Automobiles continue to be arguably the most popular form of passenger travel in the U.S., and major automobile makers have revenues and market capitalizations running into multi-billions. In recent years, the industry has been experiencing some path-breaking innovations like electric vehicles and self-driving technology. While there are long-standing companies like General Motors, Ford, and Toyota Motors operating in this space, there are also emerging/rapidly growing players like Tesla – which has had a major role in the growing popularity of the electric vehicle market. With technological advancements taking steam in the auto space, we've also witnessed collaborations (or talks of potential partnerships) of carmakers with tech behemoths like Google's subsidiary, Waymo.
Market Cap
The average market capitalization across the Motor Vehicles Industry is 33.89B. The market cap for tickers in the group ranges from 2.49M to 783.94B. TSLA holds the highest valuation in this group at 783.94B. The lowest valued company is EVTGF at 2.49M.
High and low price notable news
The average weekly price growth across all stocks in the Motor Vehicles Industry was -6%. For the same Industry, the average monthly price growth was -5%, and the average quarterly price growth was 116%. EVTV experienced the highest price growth at 17%, while FFIE experienced the biggest fall at -40%.
Volume
The average weekly volume growth across all stocks in the Motor Vehicles Industry was -32%. For the same stocks of the Industry, the average monthly volume growth was -9% and the average quarterly volume growth was 2%
Fundamental Analysis Ratings
The average fundamental analysis ratings, where 1 is best and 100 is worst, are as follows
Valuation Rating: 47
P/E Growth Rating: 70
Price Growth Rating: 60
SMR Rating: 67
Profit Risk Rating: 85
Seasonality Score: -30 (-100 ... +100)