China ETF (MCHI) Trending Lower Within Descending Channel
Chinese stocks have struggled throughout 2018. China's economic growth rate has slowed, and the United States and China have been locked in a trade war. The trade dispute rhetoric really started at the end of January and since that time the Shanghai Composite Index has lost over -24%.
Well-known names like Weibo and JD.com have dropped over 50% since January 26. This is the date when President Trump escalated his trade talks.
One China ETF that has been caught in the downward trend is the iShares MSCI China ETF (Nasdaq: MCHI). The daily chart shows how the ETF has cycled lower over the last five months with a clear upper rail and lower rail forming a channel.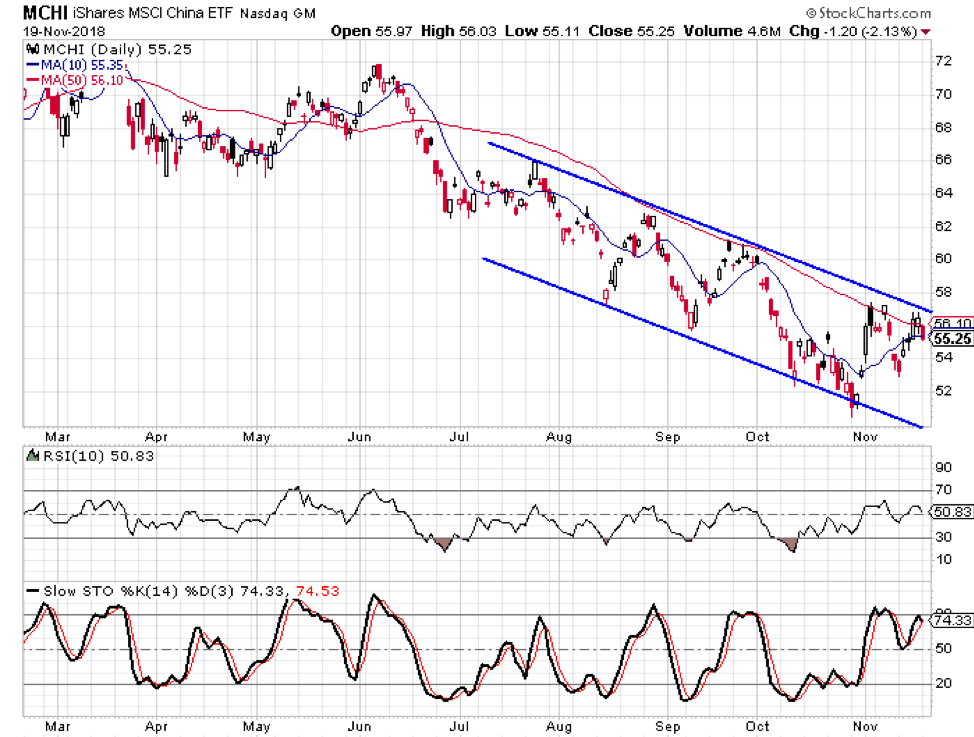 The formation of the upper rail coincides with the overbought readings from the stochastic readings and the bearish crossover in the readings. It is also worth noting that the upper rail is in close proximity to the 50-day moving average which could act as two layers of resistance for the fund.
The MCHI just hit the upper rail of the channel on Friday and then turned lower on Monday, which suggests we could be looking at the next cycle lower over the coming days.