Chinese internet video provider iQIYI hits downward sloped trend line
You might call iQIYI (Nasdaq: IQ) the Netflix of China. The company offers online entertainment via its internet platform and the selections include professionally licensed and produced material as well as self-produced content. It is a subsidiary of Baidu Holdings and is based in Beijing.
The stock has not been performing very well over the last few months and has been trending lower. The price peaked at just over $29 a share back in February and dropped below $17.50 in early June. A downward sloped trend line connects the highs from February and March and the stock just hit that trend line on July 1.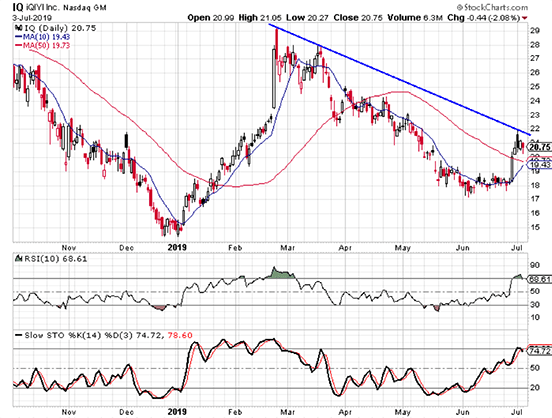 The oscillators moved into overbought territory in the first few days of the month and have since turned lower. The daily stochastic readings made a bearish crossover on July 3 and that could be a bad sign for the stock.
The Tickeron Trend Prediction Engine generated a bearish signal for iQIYI on July 3 and the signal calls for a drop of at least 4% over the next month. The signal showed a confidence level of 88%. Past predictions on the stock have been successful 74% of the time.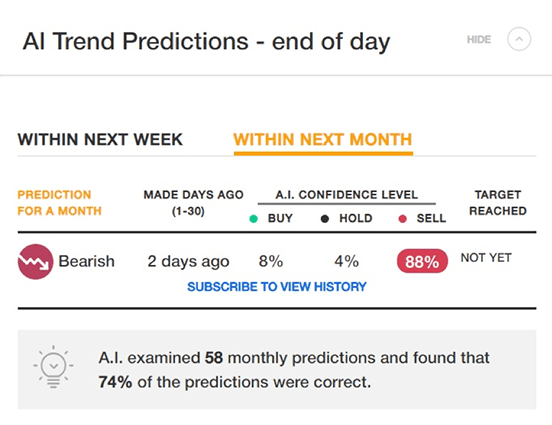 The company has been losing money up to this point and that has caused the fundamental ratings to be below average.