Ciena Corp. hit the lower rail of an upward sloped channel and a bullish signal was triggered at the same time
Ciena Corp. hit the lower rail of an upward sloped channel and a bullish signal was triggered at the same time
Ciena Corporation (NYSE: CIEN) provides hardware, software, and services for networking systems worldwide. The company has seen its stock trend higher since the fourth quarter of 2017. Over the last 11 months, the stock has been moving higher within a trend channel.

The stock moved above the upper rail of the trend channel in February but pulled back in March and that brought the stock down to the lower rail of the channel. We see on the daily chart that the stock is in oversold territory based on the stochastic readings, but the indicators made a bullish crossover on March 26.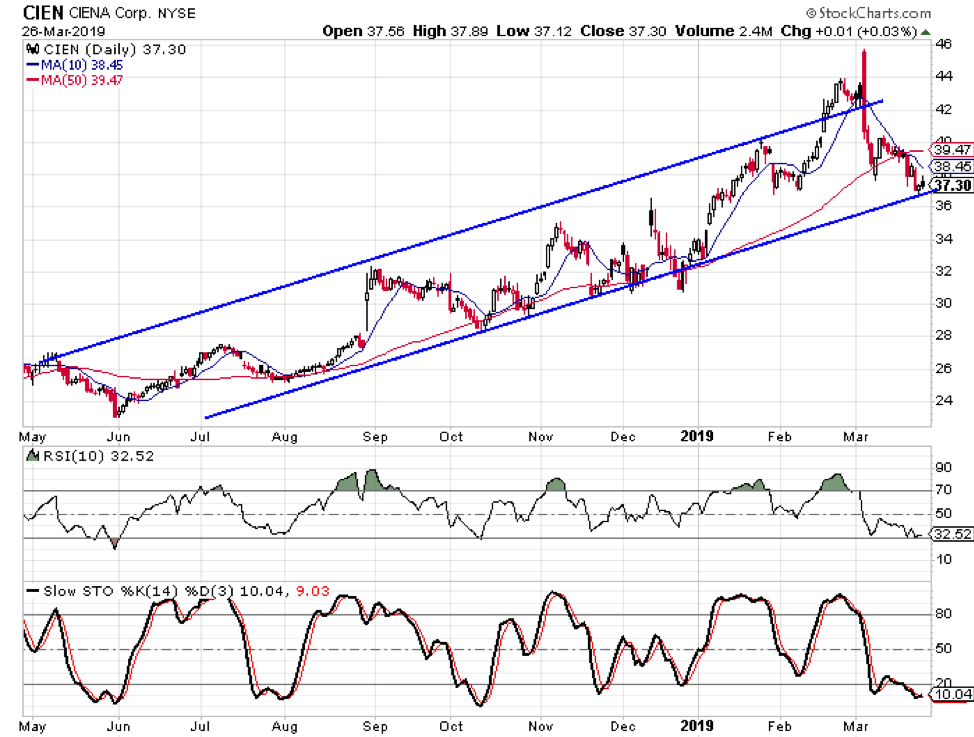 The Tickeron AI Prediction tool generated a bullish signal on Ciena on March 25 and that signal calls for a 4% increase in the price of the stock over the next month. The signal showed a confidence level of 89%. Previous predictions on the stock have been accurate 80% of the time.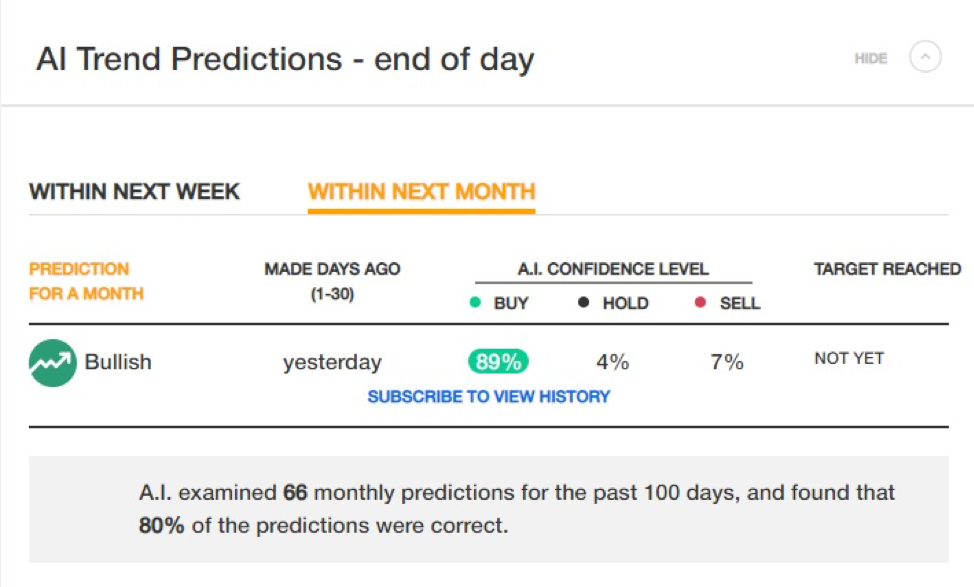 The fundamentals for Ciena show mixed results. Earnings grew by 120% in the most recent earnings report, but they had been declining by an average of 1% per year over the last three years.
Sales jumped by 20% in the most recent quarter and have been growing by an average of 8% per year over the last three years. The company's return on equity is average at 10.4% and so is the profit margin at 9.2%.