Citrix Systems Maintains Upward Trend After Earnings
Over the last few weeks and months, a number of top-performing stocks have broken below their 52-week moving averages. Software firm Citrix Systems (Nasdaq: CTXS) has been able to remain above its 52-week moving average and could be using the trendline to bounce after reporting earnings.
Citrix reported earnings on Thursday morning and the company beat on the top and bottom lines. The revenue came in at $732.5 million and that beat the consensus estimate of $723 million. Earnings came in at $1.40 per share and that was 15 cents above the consensus of $1.25.
We see on the weekly chart that Citrix has been trending higher over the last two and a half years and a trendline has connected the lows over the last 15 months. That trendline is very close to the 52-week moving average and that provides two layers of support for the stock.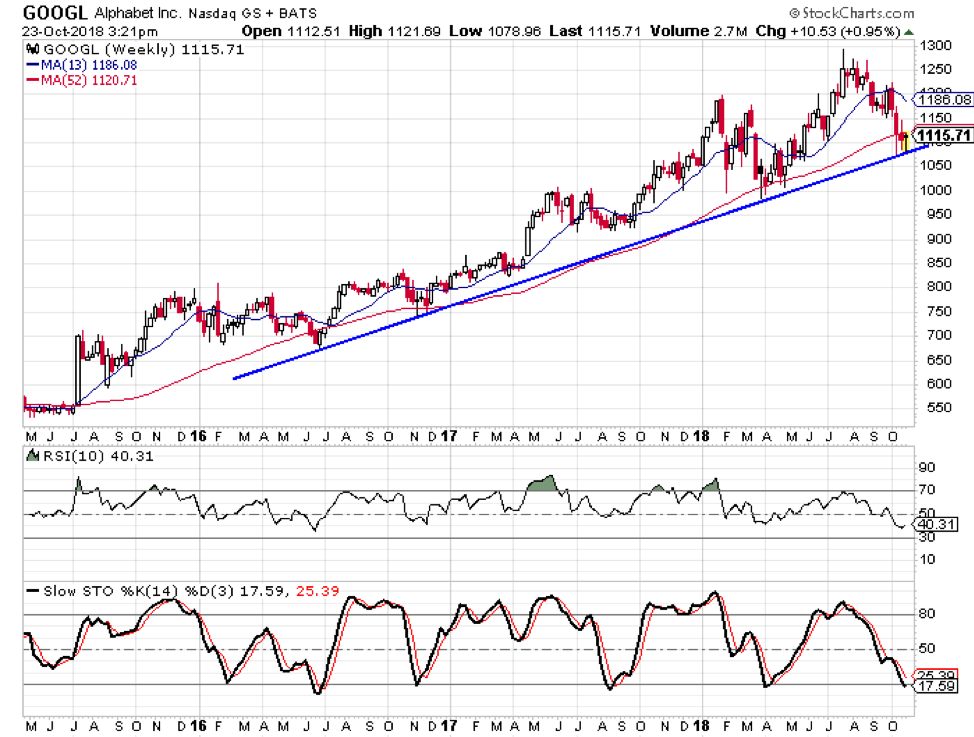 You can see that the weekly stochastic readings are in oversold territory and it is only the third time in the last three and a half years they have reached those levels. In early 2016 and in August 2017 were the only other times the stock was oversold and in each instance, the stock rallied in the six months that followed.
Looking at Investor's Business Daily's (IBD) EPS rating system, Citrix gets a rating of 82 and that means its earnings growth in the last few years has surpassed all but 18% of companies they track. Third-quarter earnings grew by 15% on a year over year basis and analysts expect earnings to grow by 11% for the year.

Another rating from IBD is the SMR rating. The SMR rating combines sales growth, profit margin, and return on equity in to one rating. The ratings range from A to E with A being the best rating. Citrix gets an A in the SMR ratings thanks to profit margin of 32% and a return on equity of 41.3%.
With the fundamentals being so strong and if the pattern in the stochastic readings plays out again, I could see Citrix moving higher over the coming months.