Consumer Staples ETF (XLP) looks to resume upward trend
With the selling that has hit the market over the last month, most of the select sector SPDR ETFs have moved below their 52-week moving averages. The Consumer Staples Select Sector SPDR (XLP) is one of the few that is still above its 52-week moving average and in fact, it isn't even close to moving below the trend line.
The XLP did reach oversold territory on its daily chart, but there are signals hinting at a rally being due. We see on the daily chart that the stochastic readings reached oversold territory and made a bullish crossover on June 3. The last few times the indicators have been at or near oversold territory and performed a bullish crossover, the ETF has rallied nicely over the next month or so.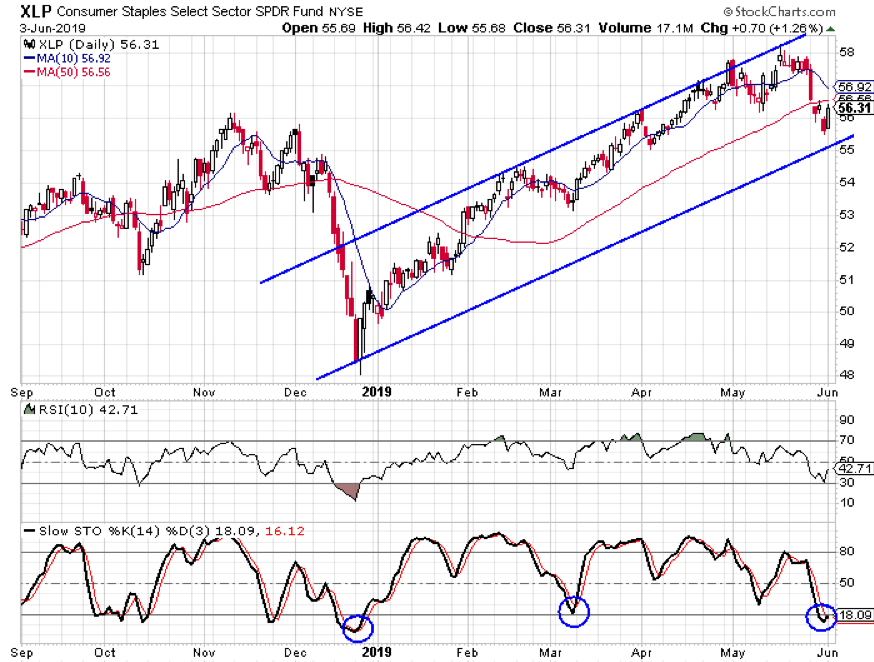 In addition to the bullish stochastic crossover, the Tickeron Trend Prediction Engine generated a bullish signal on the XLP on May 31. The signal sh0wed a confidence level of 90% and it predicts a gain of at least 4% over the coming month.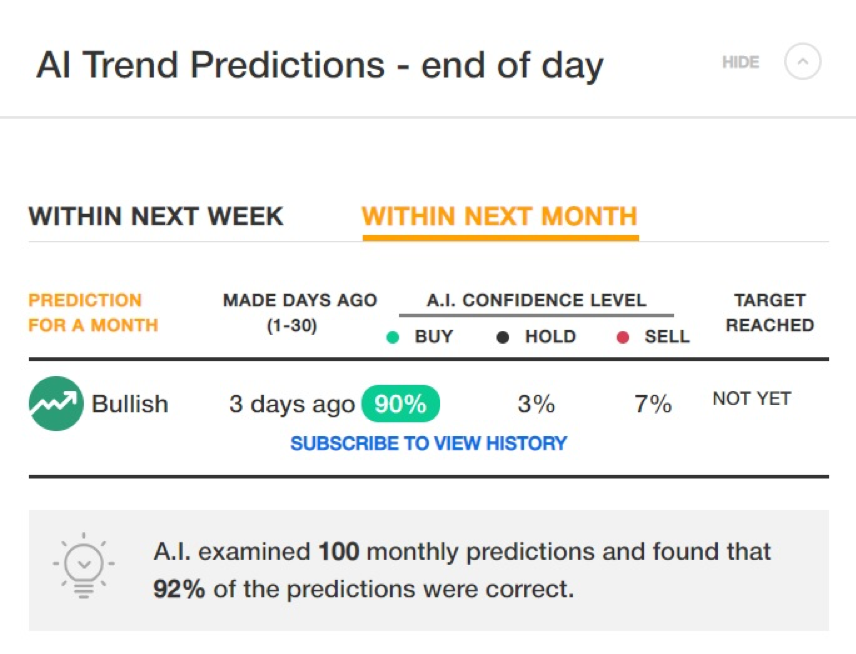 Of the last 100 predictions made by the prediction engine on the XLP, 92% have been successful.