Cree trending lower and gets a bearish signal
Specialty chip manufacturer Cree (Nasdaq: CREE) has been trending lower since the second half of April and a downward sloped trend channel has formed over the last few months. The upper rail connects the highs from April and May while the lower rail connects the lows from May and June. The stock is just below the upper rail of the channel at this time and the daily stochastic readings just made a bearish crossover on July 10.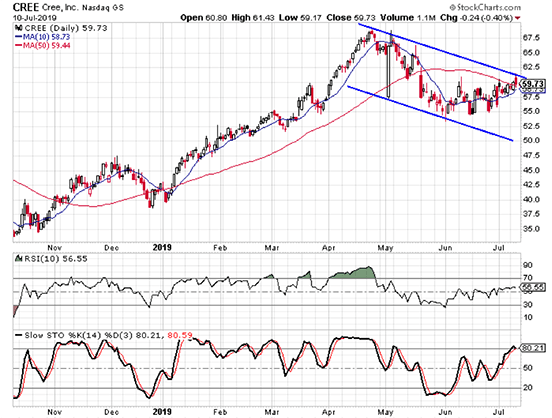 The Tickeron Trend Prediction Engine just generated a bearish signal on Cree on July 8 and that signal calls for a decline of at least 4% within the coming month. The signal shows a confidence level of 63%. Past predictions on the stock have been successful 67% of the time.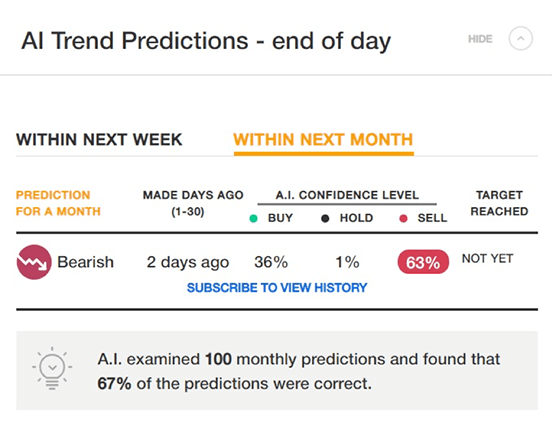 Looking at the fundamentals for Cree, the company has not performed as well as its peers. The earnings have declined by an average of 9% per year over the last three years and sales have declined by 13% per year during that same time period.
In addition to earnings and sales declining, the management efficiency measurements are below average. The return on equity is a paltry 1.8% and the profit margin is at 2.0%.