Crocs trending lower as the market moves higher
Crocs trending lower as the market moves higher
Casual shoe manufacturer Crocs (Nasdaq: CROX) has not been participating in the 2019 rally, at least it hasn't up until now. The stock has been trending lower since early January and is down just over 21% on the year.
Crocs has rallied in the last few weeks since its June 19 low, but that rally has only brought the stock up to its 50-day moving average and the trend line could act as resistance now.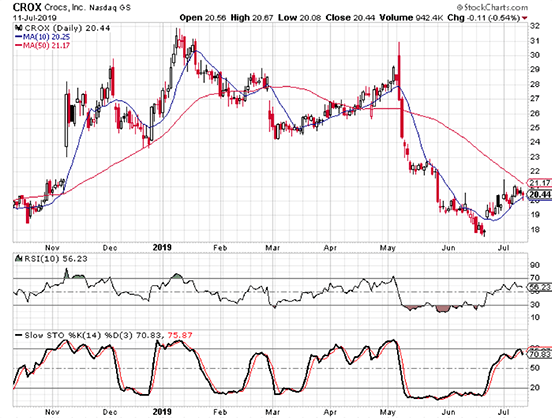 We see that the rally brought the daily stochastic readings out of oversold territory and they just touched overbought territory earlier this week. The indicators have since turned lower and made a bearish crossover on June 11.

The Tickeron Trend Prediction Engine generated a bearish signal for Crocs on June 10 and the signal showed a confidence level of 75%. The signal is predicting a decline of at least 4% within the next month and previous predictions on the stock have been successful 90% of the time.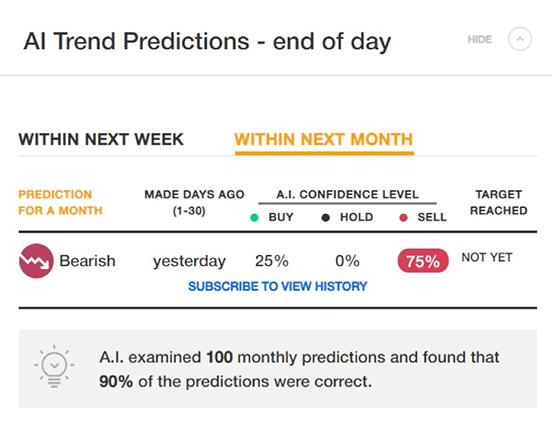 The company has struggled in recent years with flat earnings and sales over the last three years. The management efficiency ratings are mixed with a solid ROE of 33.4%, but the profit margin is only 6.5%.