CSX Corp. has strong fundamentals and it just got a bullish signal
CSX Corp. has strong fundamentals and it just got a bullish signal
Railroad operator CSX Corp. (NYSE: CSX) has rallied nicely since hitting the December low. From the low to the recent high, the stock gained over 38%. Since the rallied started there haven't been many pullbacks, but rather a couple of sideways moves that allowed the 50-day moving average to catch up and for the stock to move out of the overbought territory.
A trend channel has formed to some degree. This channel was drawn by connecting the highs from February and April. A parallel line was then drawn and it connects the low from December with the low from earlier this week.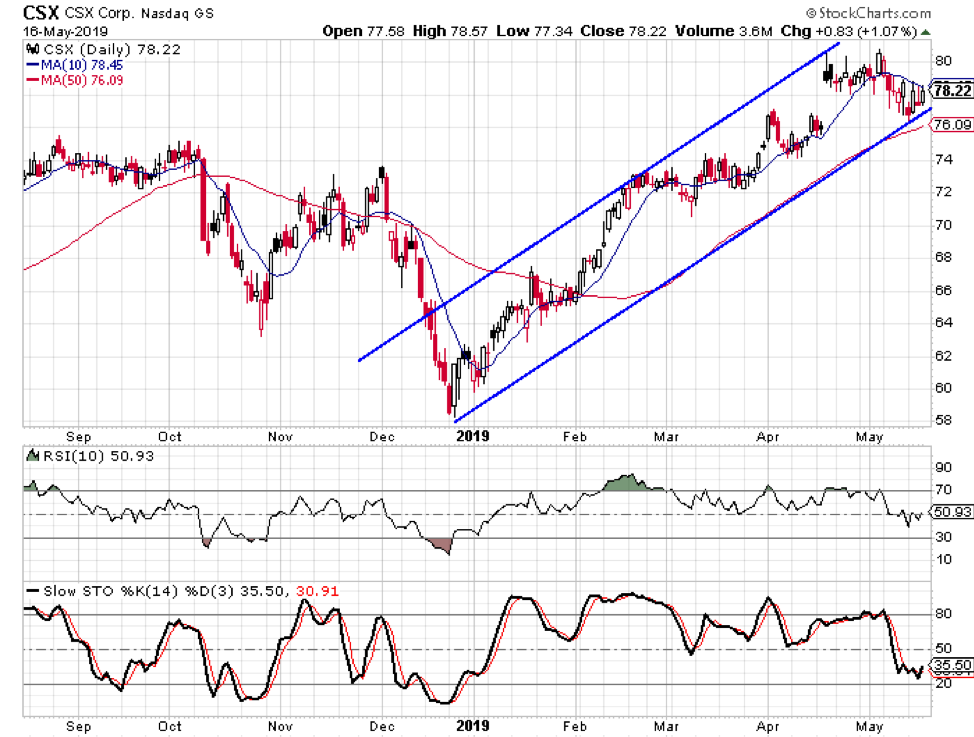 The lower rail of the channel and the 50-day moving average are in close proximity to one another. We see that the daily stochastic readings moved below the 30 level for the first time since December and have now made a bullish crossover.

The Tickeron AI Trend Prediction Engine generated a bullish signal for CSX on May 15 and the signal shows a confidence level of 82%. The signal calls for a gain of at least 4% over the next month and 71% of previous predictions on CSX have been successful.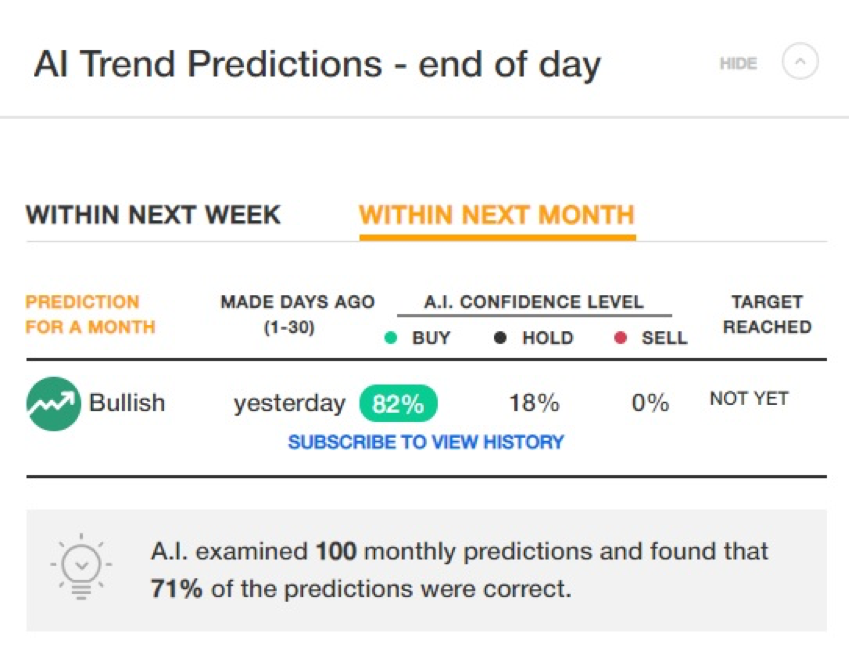 The fundamentals for CSX are especially impressive and the company scores very high marks from Investor's Business Daily's EPS and SMR rating's systems. Earnings have grown by an average rate of 32% per year over the last three years and they grew by 31% in the most recently reported quarter.
The company shows a return on equity of 24.3% and a profit margin of 35.1%. The one area where the company is lagging slightly is in sales growth. Sales have only increased at a rate of 3% per year over the last three years.