Exelixis (EXEL) hit the lower rail of its upward sloped trend channel ahead of earnings
Biotech firm Exelixis (Nasdaq: EXEL) has been trending higher since the end of October. There have been cycles within the overall upward trend and those cycles have created a trend channel. The lows from October and December connect to form the lower rail. The highs from November and January connect to form the upper rail. The stock hit the lower rail of the channel on February 8 and that was just ahead of the company's earnings report on February 12.
The oscillators were both low with the 10-day RSI close to oversold territory and the daily stochastic readings were in oversold territory. The stochastic readings just made a bullish crossover at the close on the 12th. That pattern looks similar to what we saw at the end of December.

Tickeron's A.I. Trend Prediction tool generated a bullish signal on Exelixis on February 11. That prediction showed a confidence level of 85% for a move of 4% or more within the next month and 86% of the predictions of this kind have been successful in the past.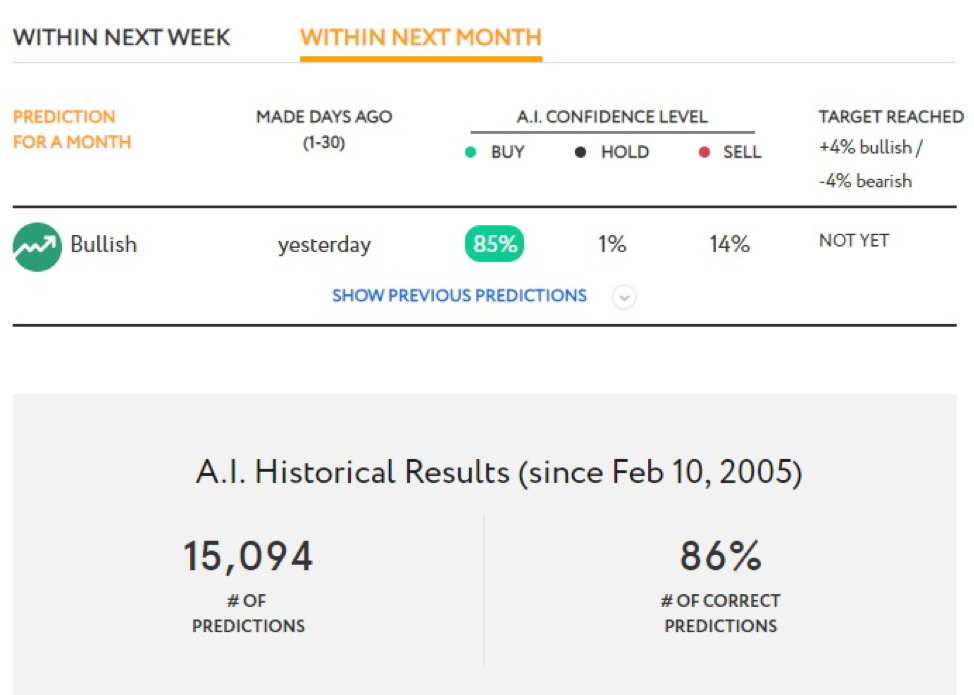 The company reported earnings after the close on February 12 and the results were better than analysts' estimates. The company earned $0.37 per share which beat the consensus estimate of $0.25. Exelixis reported revenue of $228.6 million and that beat the estimate of $195.7 million.
Exelixis has seen its sales grow at a rate of 212% per year over the last three years. Earnings grew by 208% in the quarter and sales were up 48%. The company boasts a return on equity of 82.4% and a profit margin of 35%. It is also worth noting that the company doesn't have any long-term debt.