FireEye (FEYE) faces resistance ahead of earnings report
Cyber-security firm FireEye (Nasdaq: FEYE) is set to report earnings on February 6, and the stock will face some resistance in the days leading up to the earnings report.
Analysts expect the company to report earnings of $0.05 per share, and that would make the fourth quarter the second consecutive profitable quarter for the firm. The company has only been profitable in two quarters since it went public.

The company has poor management efficiency and profitability measures currently. The return on equity is -40%, the profit margin is -36%, and the operating margin is at -27%.
Turning our attention to the daily chart for FireEye we see that the stock hit its 50-day moving average on Friday and has moved lower in each of the last two days. If you look back at the second quarter of 2018, you see that the 50-day acted as resistance on several occasions. The stock finally broke above the trend-line in September and then the 50-day acted as support on a couple of occasions.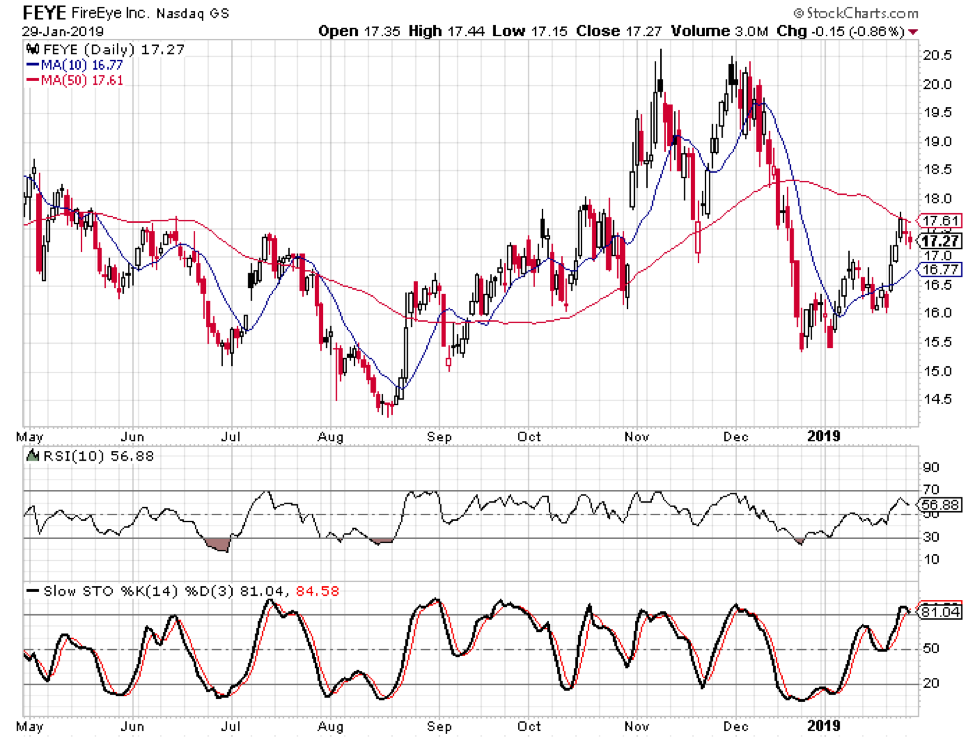 The stock fell back below the 50-day during the December selloff and is now facing it as resistance once again.
The Tickeron AI Trend Predictor generated a bearish signal on January 28 with a confidence level of 75%. The predictions on FireEye have been successful 80% of the time in the past. This prediction is for a decline of at least 4% within the next month.