GME Aroon Uptrend: High Volatility Stocks Yield 20.41% Gains
Day Trader: High Volatility Stocks for Active Trading (TA&FA) – GME Generates a 20.41% Return
In the thrilling world of active trading, where day traders maneuver the stormy seas of the stock market, attention is often drawn towards high-volatility stocks. GameStop Corporation (GME) is one such stock, known for its substantial price movements and high trading volume. Recently, GME has taken another leap, generating an impressive 20.41% return, catching the interest of traders worldwide.
One notable event that has sparked this interest is the Aroon Indicator's entry into an uptrend for GME. For those uninitiated, the Aroon Indicator is a versatile tool used in technical analysis to identify whether a stock is in an uptrend, downtrend, or if it's moving sideways. Its effectiveness lies in its ability to determine the strength of a trend and to anticipate changes in the trend.
When the Aroon Indicator signals an uptrend, it essentially signifies that recent high prices are more recent than the low prices. This, in effect, means that the stock's price could be entering a period of sustained growth, making it an attractive option for investors looking for promising opportunities.
In GME's case, the indicator's move into an uptrend might seem commonplace. However, historical data showcases a compelling statistic - in 136 out of 156 previous cases where GME's Aroon Indicator entered an uptrend, the price rose further within the following month. This represents a probability of 87%, which is significantly higher than chance, implying a strong correlation between an Aroon uptrend and a subsequent price rise for GME.
However, it's crucial to understand that while the data offers a historical view, it doesn't necessarily predict future outcomes with certainty. Stock market conditions are subject to numerous factors and can shift rapidly.
Day traders need to act quickly on such indicators, as high-volatility stocks like GME offer a window of opportunity that could close rapidly. These stocks, characterized by their significant price changes over short periods, present a thrilling prospect for day traders who have the skill, knowledge, and risk appetite to take advantage of their swift price movements.
The recent performance of GME has undoubtedly sparked increased attention among active traders. And with the Aroon Indicator signaling an uptrend, it provides additional momentum that could fuel further interest in GME from day traders. The stakes are high, the stage is set, and GME has once again taken the spotlight in the thrilling theater of high-volatility stocks.
GME's MACD Histogram crosses above signal line
The Moving Average Convergence Divergence (MACD) for GME turned positive on August 30, 2023. Looking at past instances where GME's MACD turned positive, the stock continued to rise in of 43 cases over the following month. The odds of a continued upward trend are .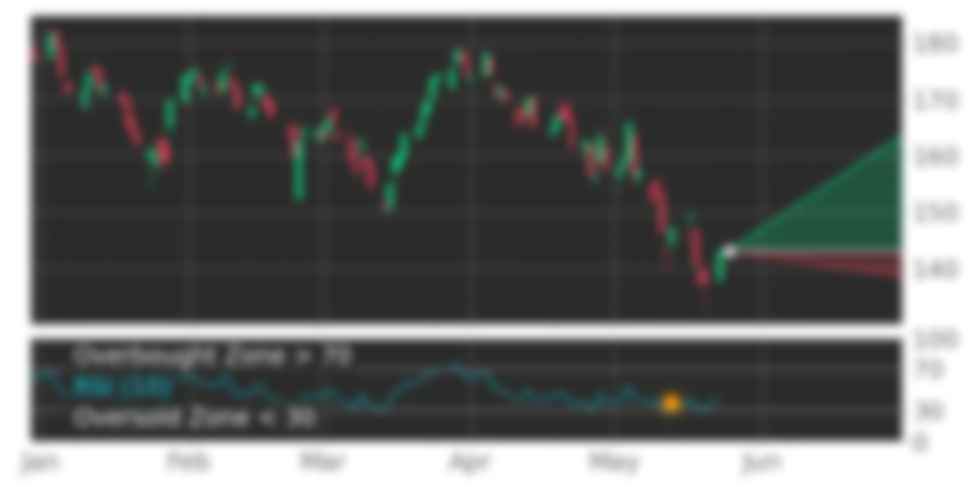 Technical Analysis (Indicators)
Bullish Trend Analysis
The RSI Oscillator points to a transition from a downward trend to an upward trend -- in cases where GME's RSI Oscillator exited the oversold zone, of 42 resulted in an increase in price. Tickeron's analysis proposes that the odds of a continued upward trend are .
The Stochastic Oscillator demonstrated that the ticker has stayed in the oversold zone for 2 days, which means it's wise to expect a price bounce in the near future.
Following a 3-day Advance, the price is estimated to grow further. Considering data from situations where GME advanced for three days, in of 264 cases, the price rose further within the following month. The odds of a continued upward trend are .
Bearish Trend Analysis
The Momentum Indicator moved below the 0 level on September 26, 2023. You may want to consider selling the stock, shorting the stock, or exploring put options on GME as a result. In of 81 cases where the Momentum Indicator fell below 0, the stock fell further within the subsequent month. The odds of a continued downward trend are .
The 50-day moving average for GME moved below the 200-day moving average on August 30, 2023. This could be a long-term bearish signal for the stock as the stock shifts to an downward trend.
Following a 3-day decline, the stock is projected to fall further. Considering past instances where GME declined for three days, the price rose further in of 62 cases within the following month. The odds of a continued downward trend are .
The Aroon Indicator for GME entered a downward trend on September 05, 2023. This could indicate a strong downward move is ahead for the stock. Traders may want to consider selling the stock or buying put options.
Fundamental Analysis (Ratings)
The Tickeron PE Growth Rating for this company is (best 1 - 100 worst), pointing to outstanding earnings growth. The PE Growth rating is based on a comparative analysis of stock PE ratio increase over the last 12 months compared against S&P 500 index constituents.
The Tickeron Seasonality Score of (best 1 - 100 worst) indicates that the company is fair valued in the industry. The Tickeron Seasonality score describes the variance of predictable price changes around the same period every calendar year. These changes can be tied to a specific month, quarter, holiday or vacation period, as well as a meteorological or growing season.
The Tickeron Profit vs. Risk Rating rating for this company is (best 1 - 100 worst), indicating that the returns do not compensate for the risks. GME's unstable profits reported over time resulted in significant Drawdowns within these last five years. A stable profit reduces stock drawdown and volatility. The average Profit vs. Risk Rating rating for the industry is 78, placing this stock better than average.
The Tickeron Price Growth Rating for this company is (best 1 - 100 worst), indicating slightly worse than average price growth. GME's price grows at a lower rate over the last 12 months as compared to S&P 500 index constituents.
The Tickeron SMR rating for this company is (best 1 - 100 worst), indicating weak sales and an unprofitable business model. SMR (Sales, Margin, Return on Equity) rating is based on comparative analysis of weighted Sales, Income Margin and Return on Equity values compared against S&P 500 index constituents. The weighted SMR value is a proprietary formula developed by Tickeron and represents an overall profitability measure for a stock.
The Tickeron Valuation Rating of (best 1 - 100 worst) indicates that the company is significantly overvalued in the industry. This rating compares market capitalization estimated by our proprietary formula with the current market capitalization. This rating is based on the following metrics, as compared to industry averages: P/B Ratio (4.131) is normal, around the industry mean (12.058). P/E Ratio (0.000) is within average values for comparable stocks, (23.780). Projected Growth (PEG Ratio) (0.000) is also within normal values, averaging (2.670). GME has a moderately low Dividend Yield (0.000) as compared to the industry average of (0.036). P/S Ratio (0.898) is also within normal values, averaging (82.411).
Notable companies
The most notable companies in this group are Home Depot (NYSE:HD), Lowe's Companies (NYSE:LOW), AutoZone (NYSE:AZO), Tractor Supply Company (NASDAQ:TSCO), Ulta Beauty (NASDAQ:ULTA), Best Buy Company (NYSE:BBY), Five Below (NASDAQ:FIVE), Bath & Body Works (NYSE:BBWI), GameStop Corp (NYSE:GME), RH (NYSE:RH).
Industry description
The specialty stores sector includes companies dedicated to the sale of retail products focused on a single product category, such as clothing, carpet, books, or office supplies. A specialty store could face intense competition from big-box departmental chains, and therefore offering an adequate collection of the product type it specializes in is key in maintaining/growing its market.
Market Cap
The average market capitalization across the Specialty Stores Industry is 6.54B. The market cap for tickers in the group ranges from 48 to 302.56B. HD holds the highest valuation in this group at 302.56B. The lowest valued company is CALI at 48.
High and low price notable news
The average weekly price growth across all stocks in the Specialty Stores Industry was -0%. For the same Industry, the average monthly price growth was -6%, and the average quarterly price growth was -5%. MRGO experienced the highest price growth at 45%, while GGBBF experienced the biggest fall at -63%.
Volume
The average weekly volume growth across all stocks in the Specialty Stores Industry was 11%. For the same stocks of the Industry, the average monthly volume growth was 27% and the average quarterly volume growth was -57%
Fundamental Analysis Ratings
The average fundamental analysis ratings, where 1 is best and 100 is worst, are as follows
Valuation Rating: 48
P/E Growth Rating: 56
Price Growth Rating: 63
SMR Rating: 66
Profit Risk Rating: 78
Seasonality Score: -9 (-100 ... +100)