High confidence bullish signal on Petrobras as stock hits lower rail of channel
Brazilian oil and gas exploration company Petrobras (NYSE: PBR) generated a bullish signal on the Tickeron AI Trend Prediction tool on April 18 and that signal had a very high confidence level at 85%. Past predictions on Petrobras have been successful 69% of the time and this signal calls for a gain of at least 4% over the coming month.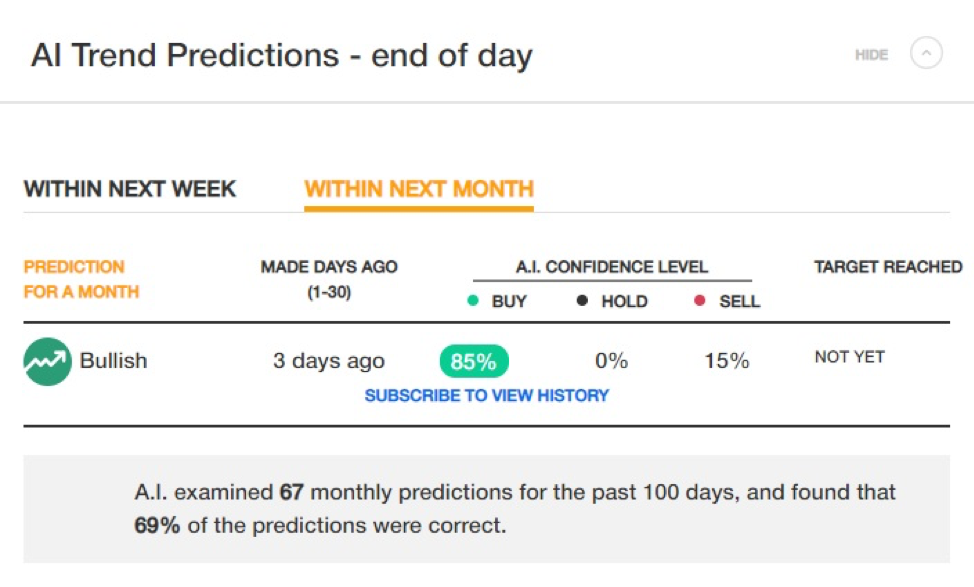 The chart for Petrobras shows that the stock has been trending higher since last September with a trend channel guiding the stock through the different cycles within the overall upward trend. The stock did move above the upper rail for an extended period in October and it did move below the lower rail for a brief period in December, but for the most part, the upper and lower rails have marked the highs and lows.
We see that the stock hit the lower rail last week and did rally a little. The daily stochastic readings had reached oversold territory and they made a bullish crossover on April 18. Between the bullish signal from the Trend Prediction tool, the bullish crossover from the stochastics, and the support from the lower rail—the technical picture for Petrobras looks pretty good.

As for the fundamentals of Petrobras, they are a little mixed. The earnings grew by 132% in the most recent quarterly report, but the EPS have been flat over the last three years. Analysts do expect earnings to grow by 30% in 2019. The company is expected to announce its first quarter results on May 7.
The company's return on equity is a little low at 9.1% and the profit margin is average at 18.8%.