Homebuilders ETF gets a bullish signal and the fundamentals support that signal
Homebuilders ETF gets a bullish signal and the fundamentals support that signal
The home construction industry has been watched closely in the last few quarters. The housing numbers have been stagnant and declining in the U.S. and the Fed was in a rate-hiking phase up until December. Those two factors led to a selloff in a number of housing stocks and it caused the SPDR S&P Homebuilders ETF (NYSE: XHB) to fall sharply. After the low in December, the XHB bounced back, primarily as the overall market bounced back. The ETF did do something different from the rest of the market over the last three and a half months though—it formed an upward sloping trend channel.
We see on the daily chart how the highs from February, April, and May form the upper rail while the low from March and the recent low form the lower rail. The lower rail is very close to the 50-day moving average and that means the area should be a strong support level.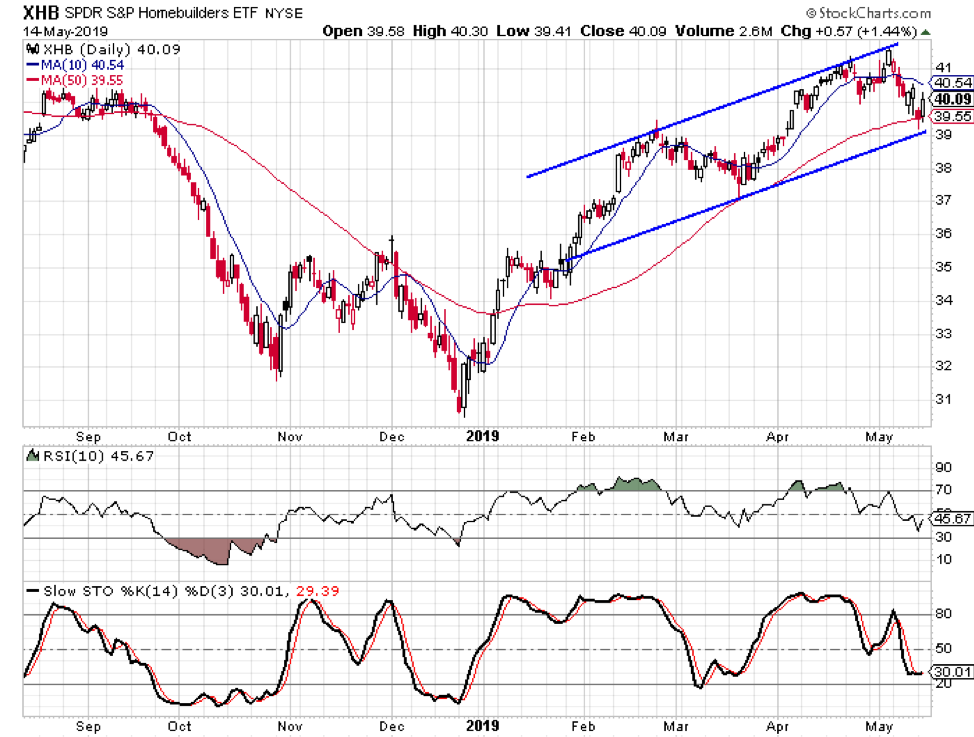 The Tickeron AI Trend Prediction Engine generated a bullish signal for the XHB on May 13 and that signal is predicting a gain of at least 4% over the next month. The signal showed a confidence level of 72% and previous predictions toward the ETF have been successful 86% of the time.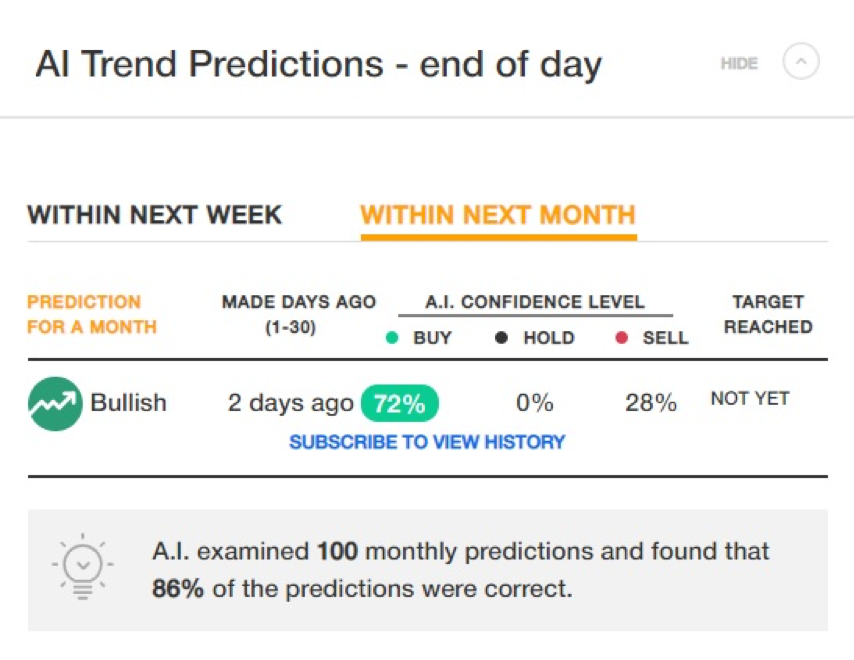 Due to how I use Investor's Business Daily's fundamental rating system, I knew there were several homebuilders with strong EPS ratings and SMR ratings. I looked at the 10 most heavily weighted stocks in the XHB and put together the following table.
These 10 stocks account for almost 50% of the holdings in the XHB on a weighted basis. As you can see, the average EPS score for the 10 stocks is 84.9. Using the traditional grading system of four points for an A, three for a B, etc, the average SMR grade is 3.2, or a B+.
What this tells me is that the companies that are held in the XHB have some pretty solid fundamentals.