Jabil (JBL) gets bullish signal as it hits support at its 50-day moving average
Electronics manufacturer Jabil (NYSE: JBL) had an incredible run in January and February, jumping the $23 area all the way up to $29.50. The stock was in overbought territory from mid-January until the end of February, at least based on the daily stochastic readings.

The stock recently pulled back from the February high and dropped down to the $26.50 area and has since bounced back a little. The Tickeron AI Prediction tool generated a bullish signal on March 18. That signal calls for a 2% gain over the coming week and it showed a 71% confidence level. Previous predictions on Jabil have been accurate 66% of the time.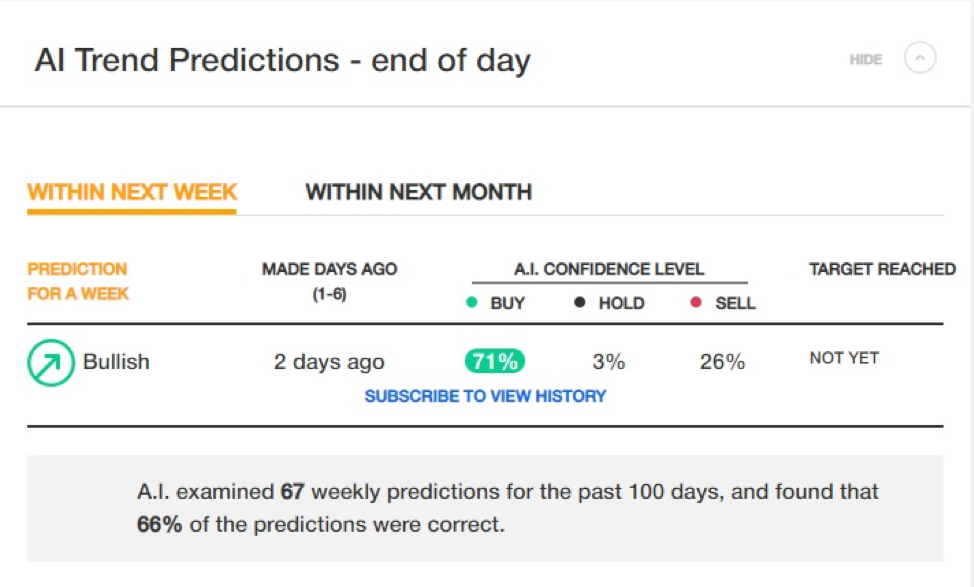 Looking at the daily chart we see that the pullback was halted just above the 50-day moving average and the stock has been hovering just above the ascending trend line for several days now. We also see that the pullback caused the daily stochastic readings to move from overbought to oversold, but the indicators just made a bullish crossover.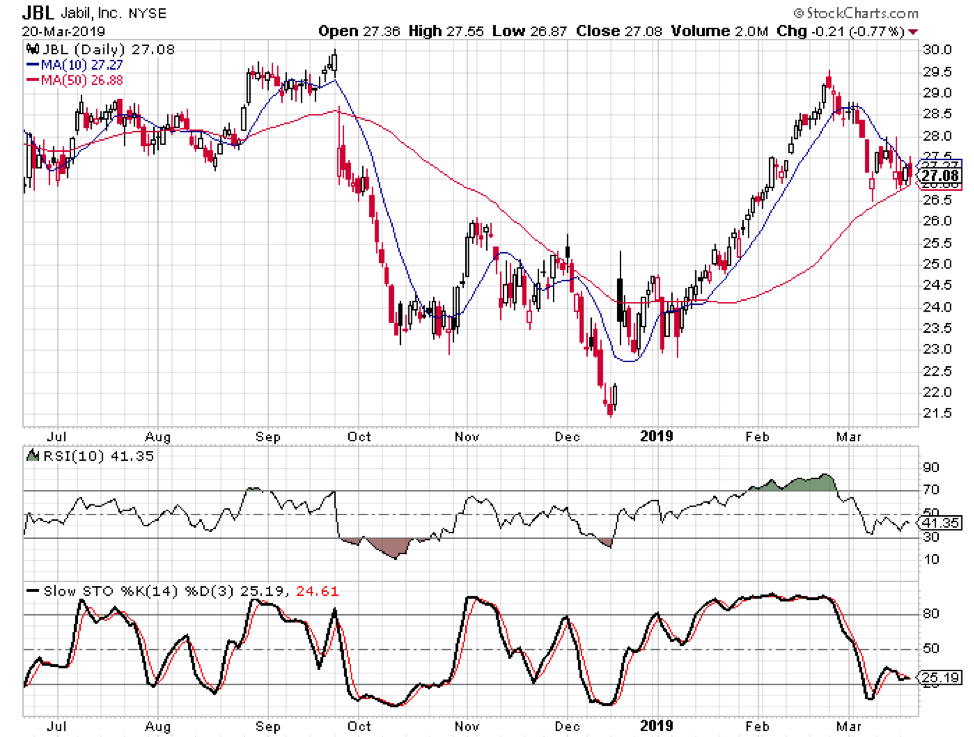 Jabil's fundamentals are a mixed bag. Earnings have grown by an average of 13% per year over the last three years, but they were down by 3% in the most recent quarter. Sales have grown by an average of 9% per year over the last three years and jumped by 14% in the most recent quarter.
Even the management efficiency measurements are mixed. The return on equity is above average at 21.3%, but the profit margin is below average at only 2.7%.