Kraft Heinz (KHC) facing resistance from downward-sloped trend line
Consumer staple giant Kraft Heinz (Nasdaq: KHC) has been trending lower for the last six months and a trend line has formed that connects the highs from August and October. The stock is now close to that trend line after a rally over the past month.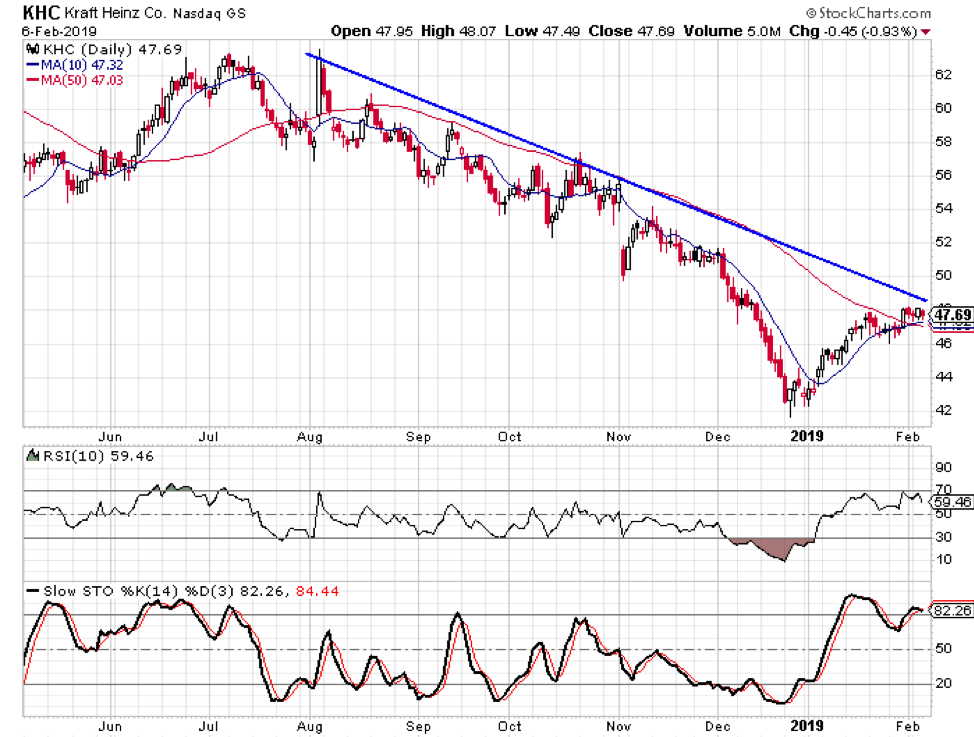 The company is scheduled to report earnings on February 14. Earnings reports have been a mixed bag in recent years with average EPS growth of 23% per year over the last three years. However, the most recent quarterly report showed a drop in earnings of 6%. The company's sales have also been slow with the average annual sales being flat over the last three years while the most recent quarter showed modest growth of 2%.

The return on equity for Kraft Heinz is below average at 7.1% while the profit margin is above average at 23.2%.
The Tickeron AI Trend Prediction tool generated a bearish signal for Kraft Heinz on February 5. It showed a confidence level of 78% for a downward move of at least 4% over the next month. Previous predictions on Kraft Heinz have been accurate 74% of the time.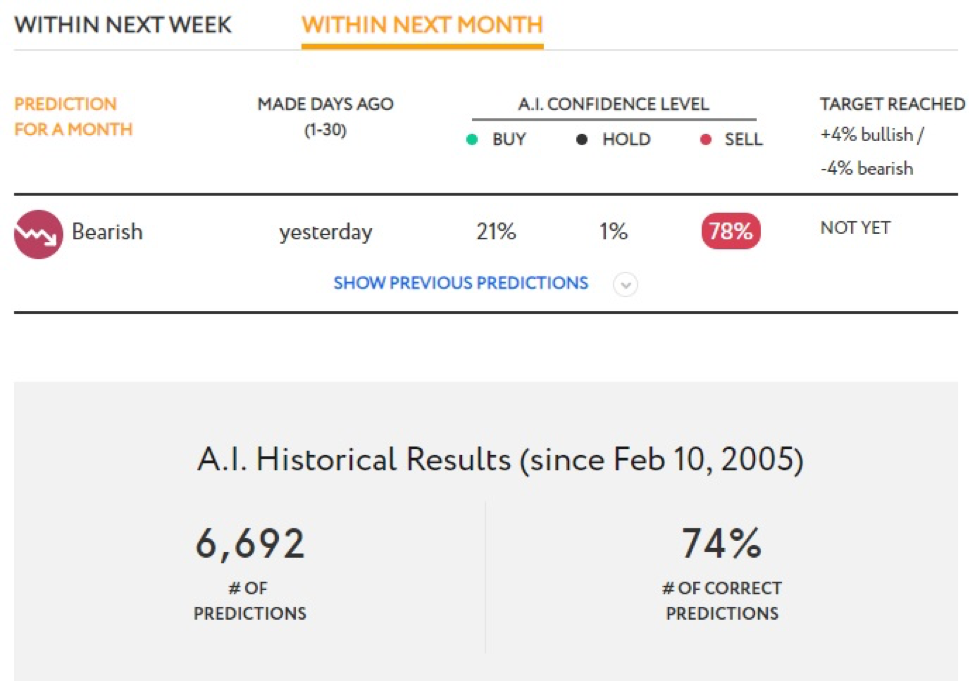 The option activity was interesting on February 6 with far more options changing hands than usual. It was hard to decipher what the intentions of the trades were, but they appeared to be part of a calendar spread of some sort.
There were 24,193 contracts traded at the February 50-strike calls and 16,520 put contracts at the same strike. In the April series, there were over 10,000 call contracts traded at the 50 strike and 6,600 at the 52.50 strike. On the put side, there were 10,000 contracts traded at the 50 strike and 6,500 traded at the 52.50 strike.