Market Neutral vs Swing Trading: A Comparative Analysis (CCL +15.39% vs MULN +19%)
In today's complex financial ecosystem, different trading strategies cater to unique investor profiles, risk appetites, and market conditions. Two such strategies that have come to the forefront are the Choppy Market Trader, focusing on a market-neutral strategy using technical analysis and fundamental analysis (TA&FA), and the Swing Trader, which favors medium volatility stocks for active trading, again using TA&FA. The efficacy of both strategies can be seen in the performance of Carnival Corporation (CCL), up by 15.39%, and Mullen Automotive Inc. (MULN), up by 19%.
The Choppy Market Trader adopts a market-neutral strategy. Balancing long and short positions in different but related stocks aims to reduce exposure to systematic market risk. In theory, this strategy should provide a positive return regardless of the overall market direction. This is achieved by simultaneously buying an undervalued security and short-selling an overvalued one. The selected case of CCL, which has seen an increase of 15.39%, is indicative of the success of this approach. With in-depth TA&FA, CCL's potential for growth was accurately identified amidst market turbulence, allowing traders to secure profits.
This strategy's effectiveness lies in its ability to harness volatility and exploit price inefficiencies. It tends to perform better in choppy markets where stock prices fluctuate significantly but the overall market remains relatively stagnant. Thus, it might not be the best approach in a strongly trending market.
On the other hand, the Swing Trader approach takes advantage of price swings in a trending market. This method involves holding positions for a period ranging from overnight to several weeks and requires careful timing to 'swing' in and out of stocks at the right time. A prime example is the medium volatility stock MULN, which increased by 19%. Through skilled TA&FA, swing traders were able to identify optimal entry and exit points, riding the upward price wave to garner substantial returns.
Swing Trading is particularly suitable for active traders, who can devote time to monitoring market movements and acting swiftly on trading signals. This strategy, while potentially rewarding as demonstrated by the MULN case, also carries increased risk. The potential for high returns comes with the possibility of amplified losses, especially in volatile markets.
CCL sees MACD Histogram just turned negative
CCL saw its Moving Average Convergence Divergence Histogram (MACD) turn negative on September 20, 2023. This is a bearish signal that suggests the stock could decline going forward. Tickeron's A.I.dvisor looked at 39 instances where the indicator turned negative. In of the 39 cases the stock moved lower in the days that followed. This puts the odds of a downward move at .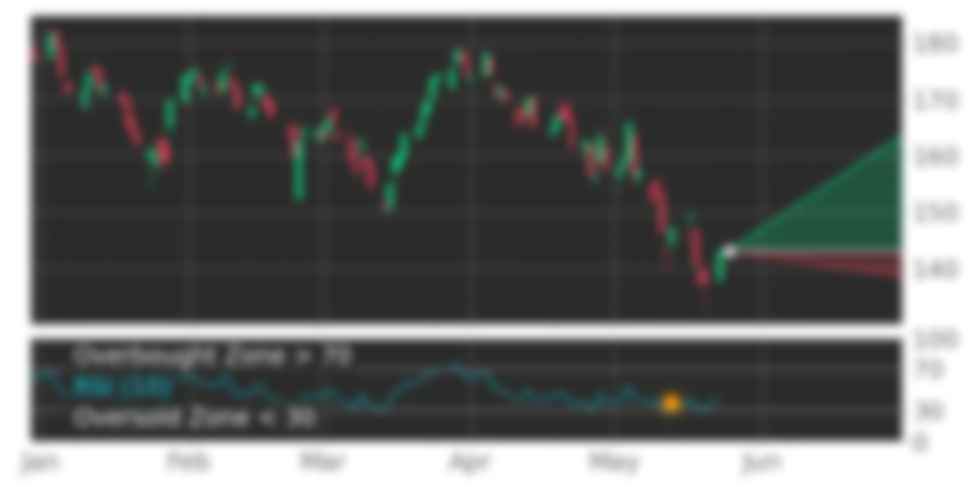 Technical Analysis (Indicators)
Bearish Trend Analysis
The Momentum Indicator moved below the 0 level on September 05, 2023. You may want to consider selling the stock, shorting the stock, or exploring put options on CCL as a result. In of 75 cases where the Momentum Indicator fell below 0, the stock fell further within the subsequent month. The odds of a continued downward trend are .
Following a 3-day decline, the stock is projected to fall further. Considering past instances where CCL declined for three days, the price rose further in of 62 cases within the following month. The odds of a continued downward trend are .
The Aroon Indicator for CCL entered a downward trend on September 28, 2023. This could indicate a strong downward move is ahead for the stock. Traders may want to consider selling the stock or buying put options.
Bullish Trend Analysis
The RSI Indicator points to a transition from a downward trend to an upward trend -- in cases where CCL's RSI Oscillator exited the oversold zone, of 32 resulted in an increase in price. Tickeron's analysis proposes that the odds of a continued upward trend are .
The Stochastic Oscillator shows that the ticker has stayed in the oversold zone for 7 days. The price of this ticker is presumed to bounce back soon, since the longer the ticker stays in the oversold zone, the more promptly an upward trend is expected.
Following a 3-day Advance, the price is estimated to grow further. Considering data from situations where CCL advanced for three days, in of 285 cases, the price rose further within the following month. The odds of a continued upward trend are .
CCL may jump back above the lower band and head toward the middle band. Traders may consider buying the stock or exploring call options.
Fundamental Analysis (Ratings)
The Tickeron Price Growth Rating for this company is (best 1 - 100 worst), indicating steady price growth. CCL's price grows at a higher rate over the last 12 months as compared to S&P 500 index constituents.
The Tickeron Valuation Rating of (best 1 - 100 worst) indicates that the company is slightly overvalued in the industry. This rating compares market capitalization estimated by our proprietary formula with the current market capitalization. This rating is based on the following metrics, as compared to industry averages: P/B Ratio (3.113) is normal, around the industry mean (21.565). P/E Ratio (0.000) is within average values for comparable stocks, (55.170). CCL's Projected Growth (PEG Ratio) (0.000) is slightly lower than the industry average of (1.135). Dividend Yield (0.000) settles around the average of (0.032) among similar stocks. P/S Ratio (0.992) is also within normal values, averaging (27.798).
The Tickeron PE Growth Rating for this company is (best 1 - 100 worst), pointing to worse than average earnings growth. The PE Growth rating is based on a comparative analysis of stock PE ratio increase over the last 12 months compared against S&P 500 index constituents.
The Tickeron SMR rating for this company is (best 1 - 100 worst), indicating weak sales and an unprofitable business model. SMR (Sales, Margin, Return on Equity) rating is based on comparative analysis of weighted Sales, Income Margin and Return on Equity values compared against S&P 500 index constituents. The weighted SMR value is a proprietary formula developed by Tickeron and represents an overall profitability measure for a stock.
The Tickeron Profit vs. Risk Rating rating for this company is (best 1 - 100 worst), indicating that the returns do not compensate for the risks. CCL's unstable profits reported over time resulted in significant Drawdowns within these last five years. A stable profit reduces stock drawdown and volatility. The average Profit vs. Risk Rating rating for the industry is 90, placing this stock worse than average.
Notable companies
The most notable companies in this group are Booking Holdings (NASDAQ:BKNG), Royal Caribbean Group (NYSE:RCL), Trip.com Group Limited (NASDAQ:TCOM), Carnival Corp (NYSE:CCL), Expedia Group (NASDAQ:EXPE), WW International (NASDAQ:WW).
Industry description
Other consumer services include companies that provide consumer services, and are not classified elsewhere. Travel fare aggregators, hotel bookings, consumer-to-consumer or business-to-business sales platforms are some examples of services that can be clubbed into this category. Many of such services have expanded online. Booking Holdings Inc, The Priceline Group Inc, and eBay Inc. are some major operators in this segment.
Market Cap
The average market capitalization across the Other Consumer Services Industry is 7.6B. The market cap for tickers in the group ranges from 158.6K to 110.57B. BKNG holds the highest valuation in this group at 110.57B. The lowest valued company is PRXIQ at 158.6K.
High and low price notable news
The average weekly price growth across all stocks in the Other Consumer Services Industry was -1%. For the same Industry, the average monthly price growth was -6%, and the average quarterly price growth was 5%. WW experienced the highest price growth at 12%, while IVP experienced the biggest fall at -21%.
Volume
The average weekly volume growth across all stocks in the Other Consumer Services Industry was 28%. For the same stocks of the Industry, the average monthly volume growth was 76% and the average quarterly volume growth was 14%
Fundamental Analysis Ratings
The average fundamental analysis ratings, where 1 is best and 100 is worst, are as follows
Valuation Rating: 61
P/E Growth Rating: 72
Price Growth Rating: 58
SMR Rating: 72
Profit Risk Rating: 90
Seasonality Score: -28 (-100 ... +100)