Match Group is Having a Hard Time Breaking Its Downtrend
Internet dating website operator Match Group (Nasdaq: MTCH) has really strong fundamental indicators, and those strong fundamentals helped push the stock higher in recent years. The stock was trading under $10 in early 2016 and rose to a high of $58.01 in September.
The company has seen its earnings grow by an average of 17% per year annually over the last three years. The EPS jumped by 105% in the most recent quarterly report and analysts expect earnings to grow by 122% in the current year. Sales have grown by 18% annually and they grew by 29% in the most recent quarter. Match Group has a return on equity of 39% and a profit margin of 24.6%.

Despite those fundamental strengths, the stock has dropped significantly as the overall market has declined. Unfortunately for shareholders, Match has dropped more sharply than the market.
From the high in September to the low in December, Match dropped over 45%. The stock has bounced back from that low, but it could be facing some resistance at this point.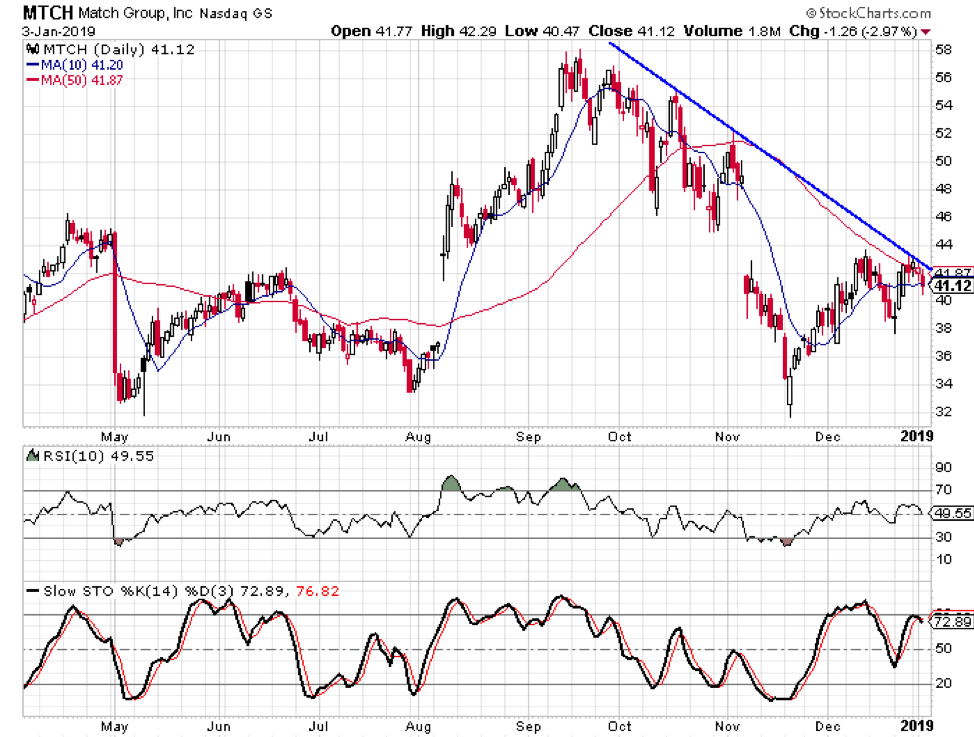 You can see on the daily chart that a trend-line has formed that connects the highs from October, November, and December. That trend-line is in close proximity to the 50-day moving average at this time and that could be a lot for the stock to overcome.