McKesson Hitting the Upper Rail of a Downward Sloped Channel with Earnings Two Weeks Out
Medical equipment and pharmaceutical supplier McKesson (NYSE: MCK) is set to report earnings on January 31. While investors wait for the earnings results, the stock is facing resistance in the form of the upper rail of a downward sloped trend channel. The channel started back in late April and connects the highs from then, June, October, and November. The lower rail connects the lows from April, July/August, and December.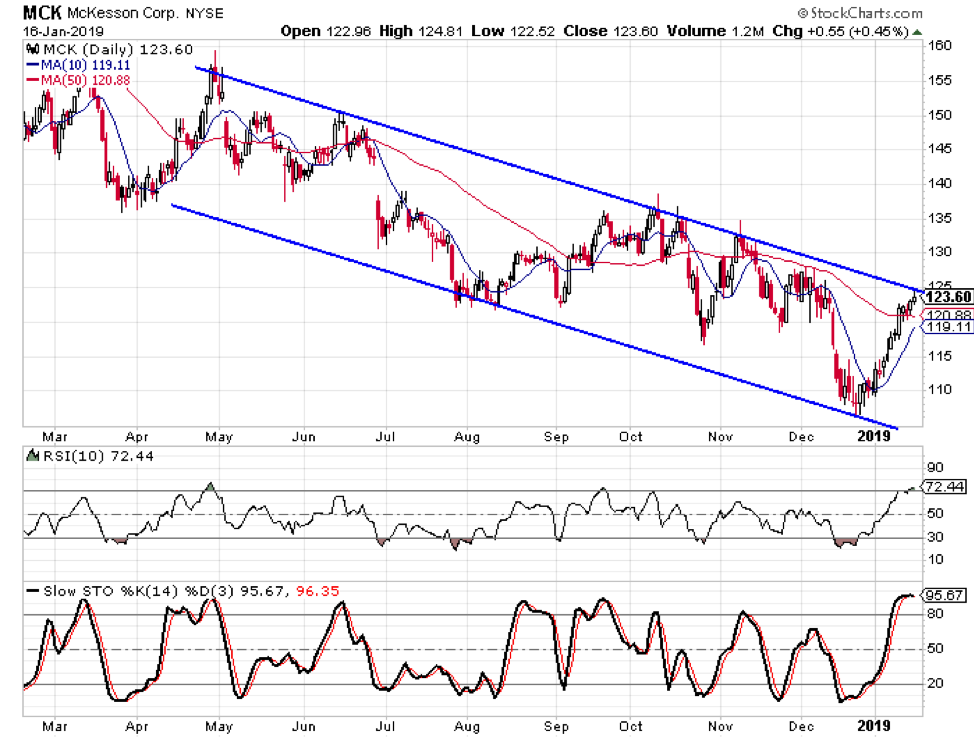 If the resistance holds and the stock makes another trip down to the lower rail, it would put the stock down below the $100 mark. McKesson hasn't been under $100 since early 2013, but the trend has been to the downside since the stock hit an all-time high of $236.52 back in May 2015.
The company's fundamentals are mixed with a decent return on equity, but slow earnings growth, sales growth, and a low profit margin. The company's ROE is 25.3% and that is the highlight among the fundamental indicators. Earnings have only grown at a rate of 2% per year over the last three years while sales have grown at a rate of 4% during that same timeframe. It isn't helping earnings that the company sports a profit margin of only 1.7%.