Micron Technology Just Hit the Upper Rail of a Downward Sloped Trend Channel
Micron Technology (Nasdaq: MU) has been caught in a terrible downtrend over the past six months. The stock peaked around $65 in late May and then started trending lower. A trend channel has formed to define the different cycles within the overall trend and the stock just hit the upper rail of that channel earlier this week.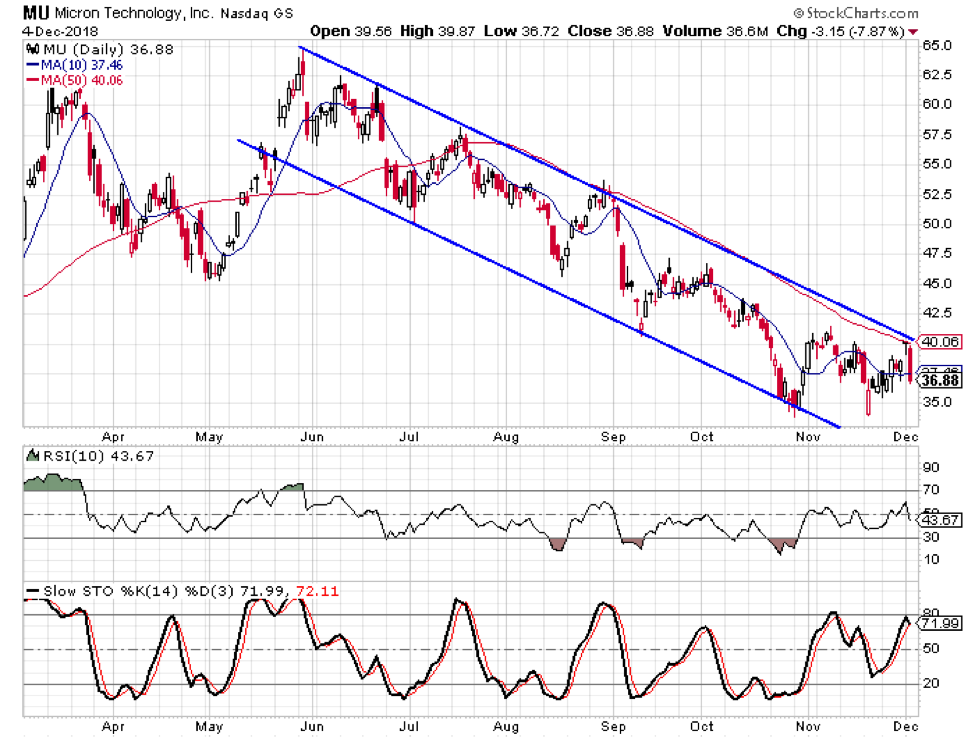 You can see on the chart how the upper rail is in close proximity to the 50-day moving average and that makes it even harder for the stock to break through the resistance. The overbought/oversold indicators were nearing overbought levels before turning lower on Tuesday.
Micron's fundamentals are pretty good and that makes the downtrend somewhat perplexing. Earnings have grown by 143% per year over the last three years and they grew by 75% in the last quarterly report. Analysts are expecting earnings to decline by 16% for the year as a whole.

Sales have grown by an average of 32% per year over the last three years and they grew by 38% in the most recent quarter. The company sports a return on equity of 57.7% and a profit margin of 49.8%.
The company is set to announce earnings again on December 18. It could be a case where the stock needs an event like an earnings report to break above the resistance we see on the chart.