Momentum shift and bullish signal for Owens Corning (OC)
Building materials provided Owens Corning (NYSE: OC) has seen a shift in its momentum in the past few months and it could be a good sign for the stock. It fell below its 50-day moving average in early February of last year and then had a hard time moving and staying above the trend line for more than a few days. The stock never got more than a few percentage points above the 50-day from February 2018 until this February.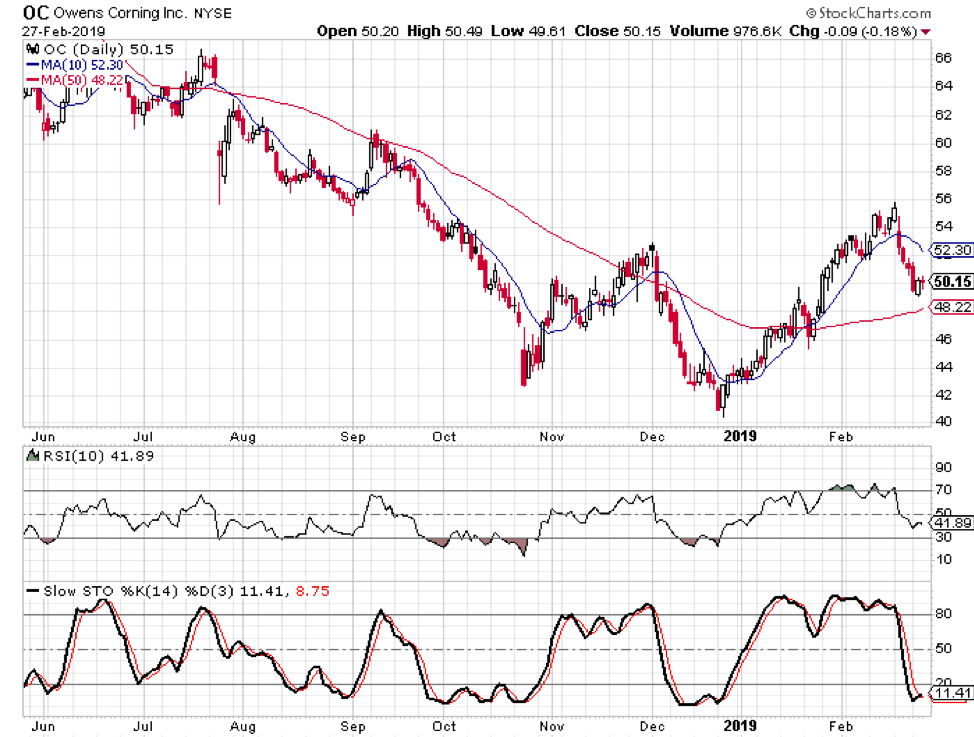 The stock did dip a little in the past few weeks, but seems to be ready to turn higher again. The daily stochastic readings are in oversold territory and just made a bullish crossover on February 27. It also looks like the 50-day may be ready to act as support now.

The Tickeron AI Prediction tool generated a bullish signal on Owens Corning on February 26 and that is a prediction for a gain of at least 4% over the next month. The prediction had a confidence level of 67% and 70% of previous predictions have been successful.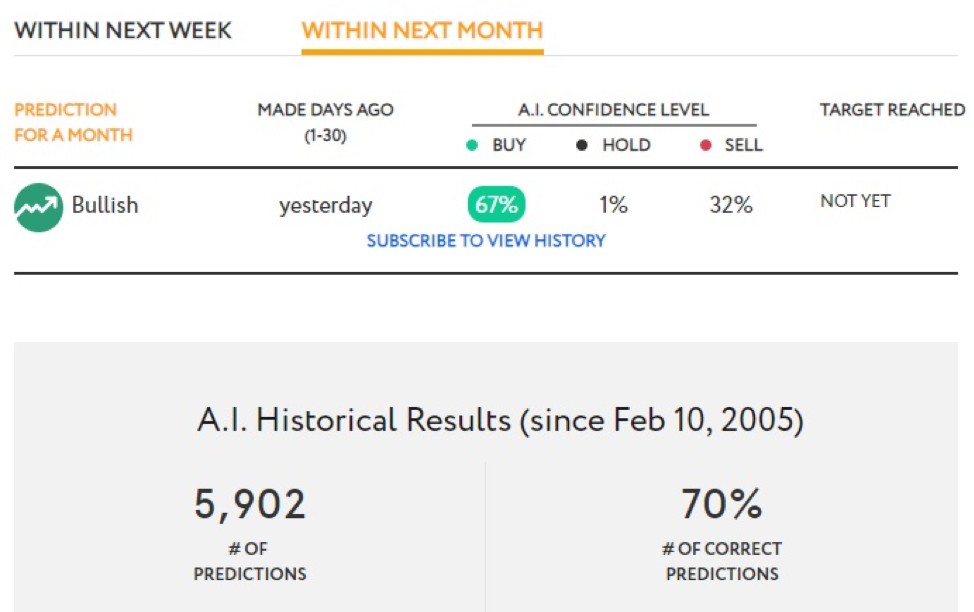 Over the last three years Owens Corning has seen its earnings grow at a rate of 20% per year. The company saw earnings grow by 24% in the most recent quarterly report. During this same time period, sales have grown by 11% per year and they grew by 7% in the most recent quarter.