OCGN Stock: AI Trading Bot Generates 22.59% Gains
In recent times, the implementation of AI trading bots has gained significant attention in the financial markets. These bots are designed to analyze vast amounts of data and make trading decisions based on predefined algorithms. One such AI trading bot has proven its capabilities by generating impressive gains of 22.59% for OCGN.
OCGN, the stock in focus, has experienced some fluctuations in its price recently. However, there are indications that it may soon rebound and move above the lower band, potentially heading toward the middle band. This presents an opportunity for traders to consider buying the stock or exploring call options.
When considering buying the stock, investors should carefully evaluate the fundamental and technical aspects of OCGN. Fundamental analysis involves assessing the company's financial health, industry prospects, and other relevant factors. Traders should analyze key metrics such as revenue growth, earnings potential, and market share to make an informed investment decision.
On the other hand, exploring call options can provide traders with additional flexibility and potential upside. Call options give investors the right, but not the obligation, to purchase the underlying stock at a predetermined price within a specified period. By leveraging call options, traders can potentially benefit from any upward movement in OCGN's price while limiting their downside risk.
The gains achieved by the AI trading bot in OCGN demonstrate the potential of using advanced technologies in financial markets. As technology continues to advance, we can expect further innovation in the field of AI trading bots and their impact on investment strategies.
OCGN's MACD Histogram just turned positive
The Moving Average Convergence Divergence (MACD) for OCGN turned positive on August 29, 2023. Looking at past instances where OCGN's MACD turned positive, the stock continued to rise in of 52 cases over the following month. The odds of a continued upward trend are .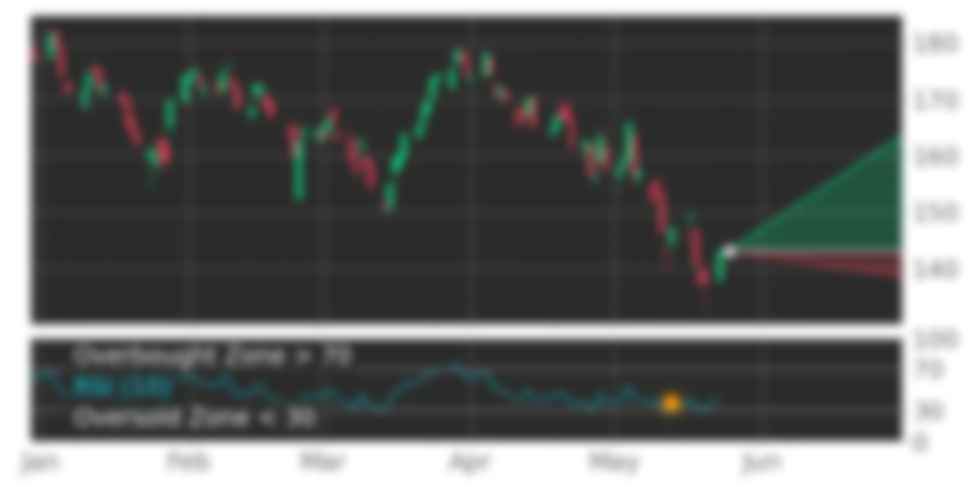 Technical Analysis (Indicators)
Bullish Trend Analysis
The RSI Indicator points to a transition from a downward trend to an upward trend -- in cases where OCGN's RSI Oscillator exited the oversold zone, of 24 resulted in an increase in price. Tickeron's analysis proposes that the odds of a continued upward trend are .
The Stochastic Oscillator shows that the ticker has stayed in the oversold zone for 5 days. The price of this ticker is presumed to bounce back soon, since the longer the ticker stays in the oversold zone, the more promptly an upward trend is expected.
Bearish Trend Analysis
The Momentum Indicator moved below the 0 level on September 07, 2023. You may want to consider selling the stock, shorting the stock, or exploring put options on OCGN as a result. In of 101 cases where the Momentum Indicator fell below 0, the stock fell further within the subsequent month. The odds of a continued downward trend are .
Following a 3-day decline, the stock is projected to fall further. Considering past instances where OCGN declined for three days, the price rose further in of 62 cases within the following month. The odds of a continued downward trend are .
The Aroon Indicator for OCGN entered a downward trend on September 25, 2023. This could indicate a strong downward move is ahead for the stock. Traders may want to consider selling the stock or buying put options.
Fundamental Analysis (Ratings)
The Tickeron Price Growth Rating for this company is (best 1 - 100 worst), indicating slightly worse than average price growth. OCGN's price grows at a lower rate over the last 12 months as compared to S&P 500 index constituents.
The Tickeron SMR rating for this company is (best 1 - 100 worst), indicating weak sales and an unprofitable business model. SMR (Sales, Margin, Return on Equity) rating is based on comparative analysis of weighted Sales, Income Margin and Return on Equity values compared against S&P 500 index constituents. The weighted SMR value is a proprietary formula developed by Tickeron and represents an overall profitability measure for a stock.
The Tickeron Valuation Rating of (best 1 - 100 worst) indicates that the company is significantly overvalued in the industry. This rating compares market capitalization estimated by our proprietary formula with the current market capitalization. This rating is based on the following metrics, as compared to industry averages: P/B Ratio (1.460) is normal, around the industry mean (22.637). P/E Ratio (0.000) is within average values for comparable stocks, (131.508). Projected Growth (PEG Ratio) (0.000) is also within normal values, averaging (4.084). Dividend Yield (0.000) settles around the average of (0.034) among similar stocks. P/S Ratio (0.000) is also within normal values, averaging (304.948).
The Tickeron PE Growth Rating for this company is (best 1 - 100 worst), pointing to worse than average earnings growth. The PE Growth rating is based on a comparative analysis of stock PE ratio increase over the last 12 months compared against S&P 500 index constituents.
The Tickeron Profit vs. Risk Rating rating for this company is (best 1 - 100 worst), indicating that the returns do not compensate for the risks. OCGN's unstable profits reported over time resulted in significant Drawdowns within these last five years. A stable profit reduces stock drawdown and volatility. The average Profit vs. Risk Rating rating for the industry is 96, placing this stock worse than average.
Notable companies
The most notable companies in this group are Regeneron Pharmaceuticals (NASDAQ:REGN), Moderna (NASDAQ:MRNA), Incyte Corp (NASDAQ:INCY), Sarepta Therapeutics (NASDAQ:SRPT), Exelixis (NASDAQ:EXEL), Arrowhead Pharmaceuticals (NASDAQ:ARWR), BioCryst Pharmaceuticals (NASDAQ:BCRX), Adaptive Biotechnologies Corp (NASDAQ:ADPT), Novavax (NASDAQ:NVAX), Sorrento Therapeutics (OTC:SRNEQ).
Industry description
Biotechnology involves genetic or protein engineering to produce medicines/therapies for treating and preventing ailments. The industry also provides crucial ingredients for diagnostics. This multi-billion-dollar industry is heavily focused on research and development, as companies attempt to continually come up with cutting-edge solutions for health. New discoveries for the treatment of diseases provide opportunities for growth for a company in this industry. Discoveries, however, must pass the regulatory approval from the U.S. Food and Drug Administration (FDA) before they can make it to markets. Amgen Inc., Gilead Sciences, Inc. and Celgene Corporation are examples of companies in this industry.
Market Cap
The average market capitalization across the Biotechnology Industry is 2.18B. The market cap for tickers in the group ranges from 402 to 410.21B. NVO holds the highest valuation in this group at 410.21B. The lowest valued company is PNEXF at 402.
High and low price notable news
The average weekly price growth across all stocks in the Biotechnology Industry was -2%. For the same Industry, the average monthly price growth was 24%, and the average quarterly price growth was 39%. RNAZ experienced the highest price growth at 335%, while SEEL experienced the biggest fall at -81%.
Volume
The average weekly volume growth across all stocks in the Biotechnology Industry was 63%. For the same stocks of the Industry, the average monthly volume growth was 136% and the average quarterly volume growth was 126%
Fundamental Analysis Ratings
The average fundamental analysis ratings, where 1 is best and 100 is worst, are as follows
Valuation Rating: 50
P/E Growth Rating: 87
Price Growth Rating: 69
SMR Rating: 93
Profit Risk Rating: 95
Seasonality Score: -24 (-100 ... +100)