PKG Anticipates Dividend Payout: An Analysis of Implications and Earnings Results
Packaging Corporation of America (PKG) recently announced that it is on track to pay a dividend of $1.25 per share on July 14, 2023, in line with its previous payout on April 14, 2023. The declared record date for this forthcoming dividend payout is the same as the payment date, which is a crucial piece of data for investors planning their trading strategies around PKG's dividend schedule.
Notably, PKG's ex-dividend date—the point from which any stock purchased does not include the right to the next dividend payment—falls on June 14, 2023, a month before the actual record and payment date. This financial mechanism ensures that the dividends are not transferred to buyers who purchase the stock on or after the ex-dividend date; instead, they are retained by the seller.
When considering this, investors should be cautious about their buying strategies. If PKG's shares are acquired before the ex-dividend date, the investor stands to gain the next dividend payout. However, if purchased on or after the ex-dividend date, the investor will not receive the next dividend, which is essentially repossessed by the seller.
As a key insight, PKG has maintained its dividend payout, indicating a level of stability and reliability in its financial performance. Paying steady dividends often suggests that a company is in a healthy financial position, thereby increasing investor confidence and potentially strengthening the company's stock price. PKG's unchanging dividend rate could be an indicator of its robust and consistent profitability, possibly making it an attractive option for income investors.
However, investors should not base their decisions solely on the dividend payout. It is essential to consider the company's overall financial health, growth prospects, market conditions, and the broader economic environment. While dividends are a good source of passive income, they are just one piece of the investment puzzle.
The potential impact of this dividend payout on PKG's stock price is also worth noting. There is a commonly observed tendency for a company's stock price to decrease by approximately the same amount as the dividend paid on the ex-dividend date. However, this is a general trend and not a rule, and it is also influenced by various other factors, such as market sentiment, other news about the company, and broader economic indicators.
PKG's dividend payout represents an appealing income opportunity for those who own or are planning to buy its shares before the ex-dividend date. The steady dividend history of PKG suggests a strong financial footing and an ongoing commitment to return capital to shareholders. However, it is always important for investors to analyze a company's fundamentals thoroughly before making investment decisions.
Momentum Indicator for PKG turns positive, indicating new upward trend
PKG saw its Momentum Indicator move above the 0 level on September 14, 2023. This is an indication that the stock could be shifting in to a new upward move. Traders may want to consider buying the stock or buying call options. Tickeron's A.I.dvisor looked at 96 similar instances where the indicator turned positive. In of the 96 cases, the stock moved higher in the following days. The odds of a move higher are at .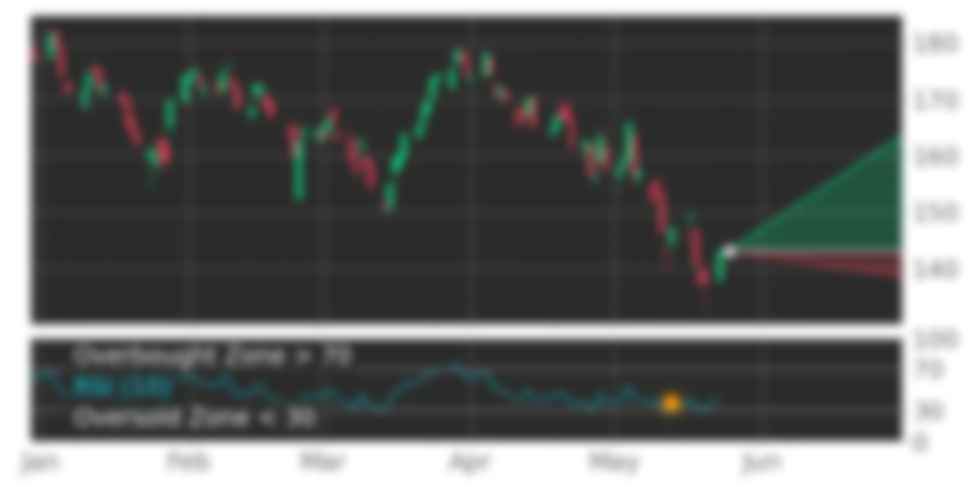 Technical Analysis (Indicators)
Bullish Trend Analysis
The Moving Average Convergence Divergence (MACD) for PKG just turned positive on September 14, 2023. Looking at past instances where PKG's MACD turned positive, the stock continued to rise in of 41 cases over the following month. The odds of a continued upward trend are .
Following a 3-day Advance, the price is estimated to grow further. Considering data from situations where PKG advanced for three days, in of 313 cases, the price rose further within the following month. The odds of a continued upward trend are .
Bearish Trend Analysis
The Stochastic Oscillator entered the overbought zone. Expect a price pull-back in the foreseeable future.
Following a 3-day decline, the stock is projected to fall further. Considering past instances where PKG declined for three days, the price rose further in of 62 cases within the following month. The odds of a continued downward trend are .
The Aroon Indicator for PKG entered a downward trend on September 15, 2023. This could indicate a strong downward move is ahead for the stock. Traders may want to consider selling the stock or buying put options.
Fundamental Analysis (Ratings)
The Tickeron Price Growth Rating for this company is (best 1 - 100 worst), indicating outstanding price growth. PKG's price grows at a higher rate over the last 12 months as compared to S&P 500 index constituents.
The Tickeron Profit vs. Risk Rating rating for this company is (best 1 - 100 worst), indicating low risk on high returns. The average Profit vs. Risk Rating rating for the industry is 86, placing this stock better than average.
The Tickeron PE Growth Rating for this company is (best 1 - 100 worst), pointing to outstanding earnings growth. The PE Growth rating is based on a comparative analysis of stock PE ratio increase over the last 12 months compared against S&P 500 index constituents.
The Tickeron SMR rating for this company is (best 1 - 100 worst), indicating strong sales and a profitable business model. SMR (Sales, Margin, Return on Equity) rating is based on comparative analysis of weighted Sales, Income Margin and Return on Equity values compared against S&P 500 index constituents. The weighted SMR value is a proprietary formula developed by Tickeron and represents an overall profitability measure for a stock.
The Tickeron Valuation Rating of (best 1 - 100 worst) indicates that the company is fair valued in the industry. This rating compares market capitalization estimated by our proprietary formula with the current market capitalization. This rating is based on the following metrics, as compared to industry averages: P/B Ratio (3.525) is normal, around the industry mean (2.212). P/E Ratio (15.924) is within average values for comparable stocks, (23.963). Projected Growth (PEG Ratio) (12.475) is also within normal values, averaging (59.269). Dividend Yield (0.033) settles around the average of (0.036) among similar stocks. P/S Ratio (1.705) is also within normal values, averaging (10.711).
Notable companies
The most notable companies in this group are Tupperware Brands Corp (NYSE:TUP).
Industry description
The containers/packing sector includes companies that manufacture containers (like plastic and aluminum food containers, glass bottles, metal cans, cardboard, storage and waste bags, giftwraps etc.) and provide packing services. Food-and-beverage and household products are major markets for this business. Several companies in this industry cater to international markets in addition to serving domestic customers. Consumer spending habits could potentially affect this industry's performance. Some products, that use oil-based materials as inputs, are likely to see their costs of production get impacted (to some extent) by energy price movements. The ever-expanding e-commerce market has only supercharged the amount/frequency of goods shipped domestically and across borders, thereby creating ample potential opportunities for containers and packaging businesses. Ball Corporation, International Paper Company, Amcor Plc and Packaging Corporation of America are some of the largest U.S. companies in this industry.
Market Cap
The average market capitalization across the Containers/Packaging Industry is 3.9B. The market cap for tickers in the group ranges from 6.74K to 66.8B. STO holds the highest valuation in this group at 66.8B. The lowest valued company is EPTI at 6.74K.
High and low price notable news
The average weekly price growth across all stocks in the Containers/Packaging Industry was 2%. For the same Industry, the average monthly price growth was -2%, and the average quarterly price growth was 13%. TZPC experienced the highest price growth at 258%, while SNGSF experienced the biggest fall at -25%.
Volume
The average weekly volume growth across all stocks in the Containers/Packaging Industry was -11%. For the same stocks of the Industry, the average monthly volume growth was 14% and the average quarterly volume growth was 4%
Fundamental Analysis Ratings
The average fundamental analysis ratings, where 1 is best and 100 is worst, are as follows
Valuation Rating: 50
P/E Growth Rating: 62
Price Growth Rating: 56
SMR Rating: 61
Profit Risk Rating: 86
Seasonality Score: -17 (-100 ... +100)