Principal Financial Group's (PFG) Stock Volume Skyrockets, Breaking Records with 241% Daily Growth
The integration of AI in the stock market has opened up new opportunities for traders and investors to make well-informed decisions. Specifically, in the case of Principal Financial Group (PFG).
Tickeron's Swing Trader: Hi-tech, Consumer and Financial Sectors (Diversified) bot has been a top performer in their robot factory. Traders can access this bot through the Tickeron website and gain valuable insights into potential trading opportunities. By utilizing AI and technical analysis, the bot provides recommendations for buying and selling AI stock.
Investors in Principal Financial Group (PFG) witnessed a record-breaking increase in volume, with a one-day growth of 241% as compared to the 65-Day Volume Moving Average. Despite a negligible price change of -1.11%, PFG's total volume reached 6.5 million. This sudden volume surge may indicate a change in trend, which could be a potential buy signal for investors.
A.I.dvisor analyzed similar cases and found 7 out of 8 to be successful, resulting in an 88% chance of success for PFG. This analysis is based on historical data and algorithms that are designed to provide accurate predictions.
However, it's important to note that PFG's 50-day moving average recently crossed bearishly below its 200-day moving average, indicating a long-term downward trend for the stock. This could be a concern for investors who are considering PFG as a long-term investment option.
Despite this bearish signal, PFG's current volume growth and potential for short-term gains make it an attractive option for investors looking for quick profits. The record-breaking increase in volume could indicate a positive trend, and investors should consider adjusting their investment strategies accordingly.
It's worth noting that PFG operates in the insurance and investment management industries, which can be sensitive to economic fluctuations. As such, investors should be aware of any changes in the economic landscape and their potential impact on PFG's performance.
PFG's sudden increase in volume is an exciting development for investors. However, investors should also be aware of the bearish signal generated by the 50-day moving average crossing below the 200-day moving average. With careful analysis and risk management, investors can take advantage of PFG's potential for short-term gains while considering the long-term implications of the recent trend shift.
Our platform utilizes the power of AI to provide you with valuable insights and analysis, helping you make informed decisions when it comes to trading and investing. Don't miss out on this opportunity to take your stock market game to the next level. Register with us now and start making money! If you're interested in stocks and want to stay ahead of the game, consider registering with us, click here.
PFG sees MACD Histogram just turned negative
PFG saw its Moving Average Convergence Divergence Histogram (MACD) turn negative on September 22, 2023. This is a bearish signal that suggests the stock could decline going forward. Tickeron's A.I.dvisor looked at 43 instances where the indicator turned negative. In of the 43 cases the stock moved lower in the days that followed. This puts the odds of a downward move at .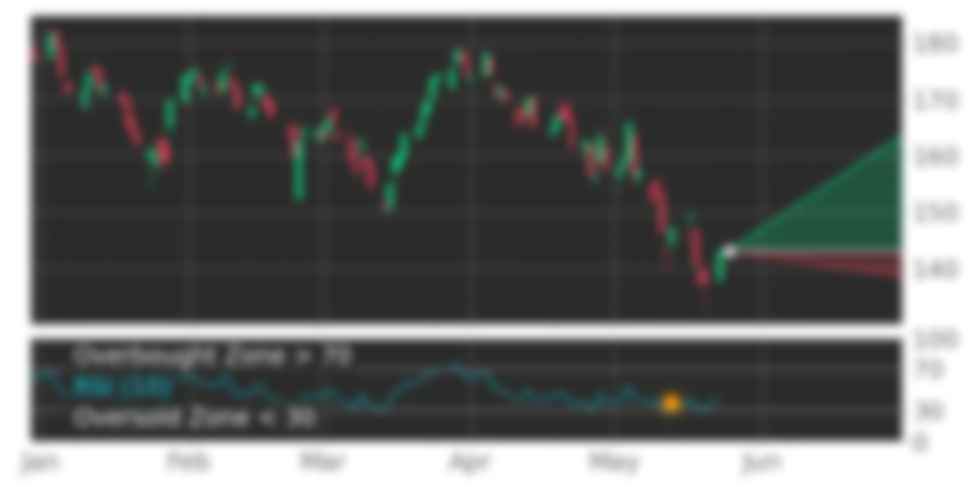 Technical Analysis (Indicators)
Bearish Trend Analysis
The Momentum Indicator moved below the 0 level on September 22, 2023. You may want to consider selling the stock, shorting the stock, or exploring put options on PFG as a result. In of 86 cases where the Momentum Indicator fell below 0, the stock fell further within the subsequent month. The odds of a continued downward trend are .
PFG moved below its 50-day moving average on September 05, 2023 date and that indicates a change from an upward trend to a downward trend.
Following a 3-day decline, the stock is projected to fall further. Considering past instances where PFG declined for three days, the price rose further in of 62 cases within the following month. The odds of a continued downward trend are .
Bullish Trend Analysis
The RSI Indicator demonstrates that the ticker has stayed in the oversold zone for 2 days, which means it's wise to expect a price bounce in the near future.
The Stochastic Oscillator shows that the ticker has stayed in the oversold zone for 6 days. The price of this ticker is presumed to bounce back soon, since the longer the ticker stays in the oversold zone, the more promptly an upward trend is expected.
Following a 3-day Advance, the price is estimated to grow further. Considering data from situations where PFG advanced for three days, in of 325 cases, the price rose further within the following month. The odds of a continued upward trend are .
PFG may jump back above the lower band and head toward the middle band. Traders may consider buying the stock or exploring call options.
The Aroon Indicator entered an Uptrend today. In of 287 cases where PFG Aroon's Indicator entered an Uptrend, the price rose further within the following month. The odds of a continued Uptrend are .
Fundamental Analysis (Ratings)
The Tickeron PE Growth Rating for this company is (best 1 - 100 worst), pointing to outstanding earnings growth. The PE Growth rating is based on a comparative analysis of stock PE ratio increase over the last 12 months compared against S&P 500 index constituents.
The Tickeron Valuation Rating of (best 1 - 100 worst) indicates that the company is slightly undervalued in the industry. This rating compares market capitalization estimated by our proprietary formula with the current market capitalization. This rating is based on the following metrics, as compared to industry averages: P/B Ratio (1.641) is normal, around the industry mean (3.414). P/E Ratio (10.707) is within average values for comparable stocks, (30.019). Projected Growth (PEG Ratio) (0.000) is also within normal values, averaging (4.611). Dividend Yield (0.037) settles around the average of (0.072) among similar stocks. P/S Ratio (1.238) is also within normal values, averaging (37.969).
The Tickeron Price Growth Rating for this company is (best 1 - 100 worst), indicating fairly steady price growth. PFG's price grows at a lower rate over the last 12 months as compared to S&P 500 index constituents.
The Tickeron Seasonality Score of (best 1 - 100 worst) indicates that the company is significantly overvalued in the industry. The Tickeron Seasonality score describes the variance of predictable price changes around the same period every calendar year. These changes can be tied to a specific month, quarter, holiday or vacation period, as well as a meteorological or growing season.
The Tickeron SMR rating for this company is (best 1 - 100 worst), indicating weak sales and an unprofitable business model. SMR (Sales, Margin, Return on Equity) rating is based on comparative analysis of weighted Sales, Income Margin and Return on Equity values compared against S&P 500 index constituents. The weighted SMR value is a proprietary formula developed by Tickeron and represents an overall profitability measure for a stock.
The Tickeron Profit vs. Risk Rating rating for this company is (best 1 - 100 worst), indicating that the returns do not compensate for the risks. PFG's unstable profits reported over time resulted in significant Drawdowns within these last five years. A stable profit reduces stock drawdown and volatility. The average Profit vs. Risk Rating rating for the industry is 81, placing this stock worse than average.
Notable companies
The most notable companies in this group are Bank of New York Mellon Corp (NYSE:BK), Ares Capital Corp (NASDAQ:ARCC), WisdomTree (NYSE:WT), AMTD IDEA Group (NYSE:AMTD).
Industry description
Investment Managers manage financial assets and other investments of clients. Management includes designing a short- or long-term strategy for buying/holding and selling of portfolio holdings. It can also include tax services and other aspects of financial planning as well. While it is perceived that the industry is faced with growing competition from robo-advisors/digital platforms and passive/ index-tracking funds, many investors still find value in actively managed in-person services that investment management companies often emphasize on. At the same time, many wealth managers are also incorporating digital initiatives/low cost options in addition to their in-person customized services. Their main sources of revenues are fees as a percentage of assets under management, in addition to a certain portion of clients' gains from asset appreciation. BlackRock, Inc., Blackstone Group Inc and Brookfield Asset Management are some of the major investment management companies.
Market Cap
The average market capitalization across the Investment Managers Industry is 5.1B. The market cap for tickers in the group ranges from 57 to 108.81B. FDLPF holds the highest valuation in this group at 108.81B. The lowest valued company is RSERF at 57.
High and low price notable news
The average weekly price growth across all stocks in the Investment Managers Industry was -0%. For the same Industry, the average monthly price growth was 7%, and the average quarterly price growth was 12%. PIAC experienced the highest price growth at 109%, while KWGHF experienced the biggest fall at -48%.
Volume
The average weekly volume growth across all stocks in the Investment Managers Industry was 24%. For the same stocks of the Industry, the average monthly volume growth was 46% and the average quarterly volume growth was 43%
Fundamental Analysis Ratings
The average fundamental analysis ratings, where 1 is best and 100 is worst, are as follows
Valuation Rating: 36
P/E Growth Rating: 49
Price Growth Rating: 57
SMR Rating: 69
Profit Risk Rating: 80
Seasonality Score: 25 (-100 ... +100)