Rent-A-Center trending higher, bullish signal generated
Rent-A-Center (Nasdaq: RCII) rents household durable goods to customers and seems like more of a retail-oriented company, but it is actually classified as an industrial company. Regardless of the industry classification, the stock has been performing very well over the last three months.

We see on the daily chart that the volatility on Rent-A-Center increased dramatically at the end of December and initially fell sharply. Since that time, the stock has rallied sharply and tacked on 90% from the low on December 18 through the high on March 14.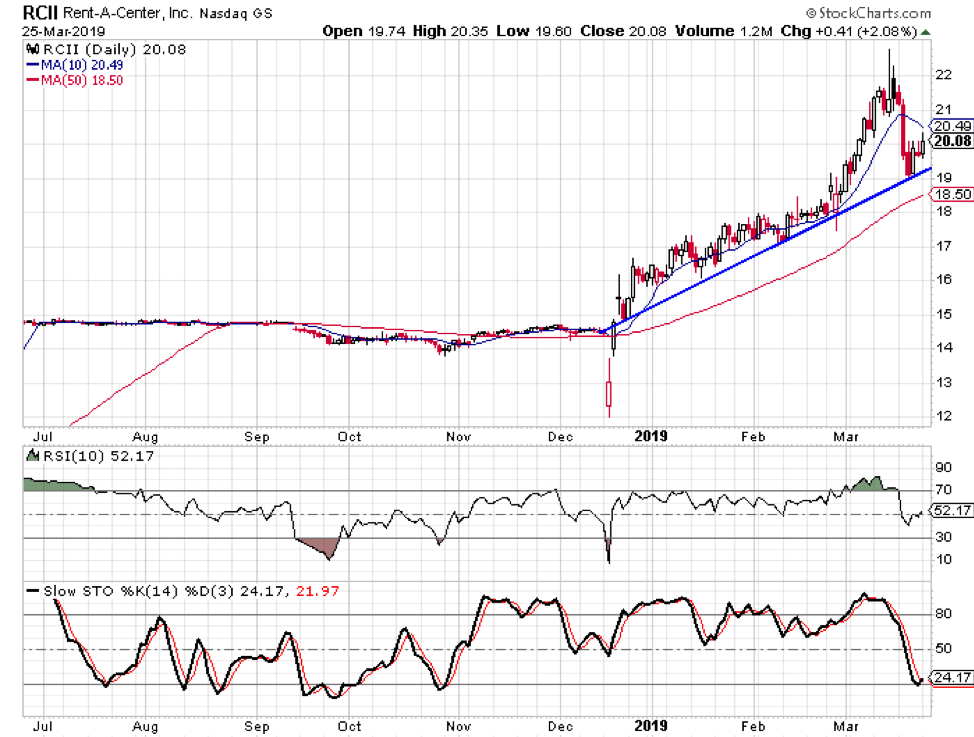 What jumped out to me on the chart was how the lows from late December, January, and February all connected to form an upward sloped trend line. The stock hit that trend line last week and it has since bounced back a little. The stock's daily stochastic readings reached oversold territory last week and made a bullish crossover on March 25.
The Tickeron AI Trend Prediction tool generated a bullish signal on Rent-A-Center on March 22 and that signal carried a confidence level of 78%. There have been 65 previous signals on the stock and those signals have been accurate 60% of the time. This signal calls for a gain of at least 2% in the next week.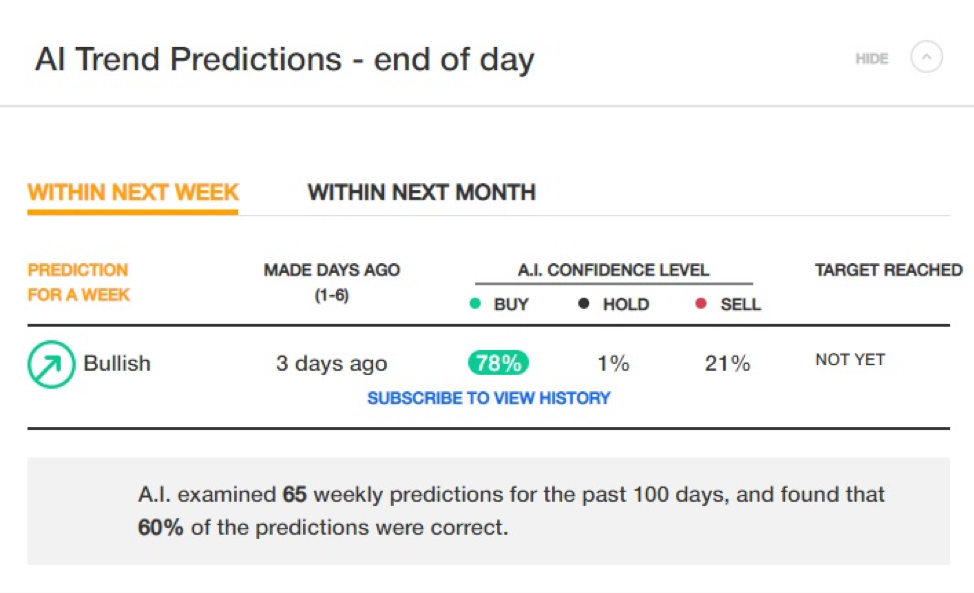 Rent-A-Center's fundamentals are mixed in various ways. The earnings for the company have been flat over the past three years, but they were up 185% in the most recent quarter. Sales were declining at a rate of 8% per year over the last three years, but they grew by 4% in the last quarterly report. Even the management efficiency measurements are mixed. The return on equity is above average at 20.7%, but the profit margin is below average at 2.8%.